Krittika Garg's HELPING HANDS Children celebrate Diwali with inmates of old age home: A hot meal or a warm blanket cost nothing to most of us, but can be lifesavers for thousands living on the streets. Here's how Krittika Garg, a 16 year old from Panchkula is helping spread warmth this festive season.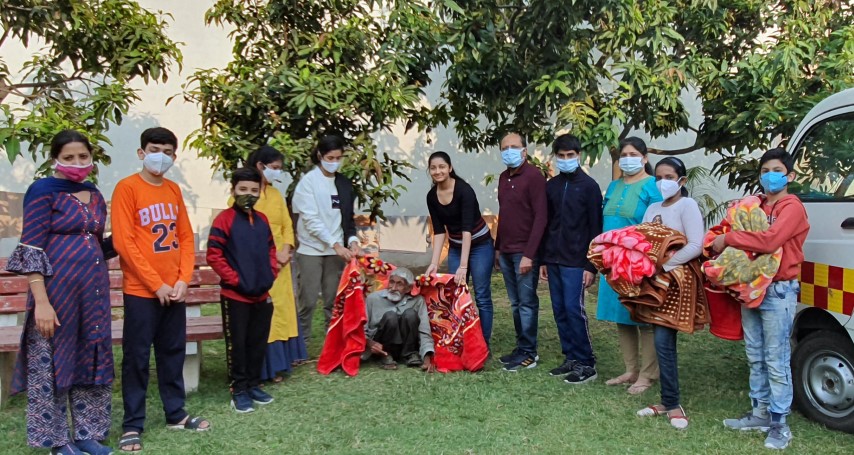 With an idea, to help those who need it most. Krittika Garg formed, HELPING HANDS, an organization with help of her parents and other likeminded friends Akshra, Vikas Garg, Aahana Gupta, Akshat and Nakshatra.
Rather than spending on birthday parties and other celebrations Krittika and her friends saved their money, collected additional funds from their families & neighborhood to help homeless, daily wage workers and those neglected by their families and living in old age homes.
As a part of this drive , this Diwali Krittika  along with her friends of  Helping Hands visited Old Age Home (Run By Red Cross Society), Sector- 15, Panchkula to spend some quality time with this neglected community and also distributed warm blankets to the residents as a reassurance to them that there is someone who cares about them.
Krittika has this bent of mind for a long time and goes on doing social activities. year on year she has been investing a lot of her time in such social activities . On her last Birthday she planted trees and using her excellent studying abilities helped teach poor and needy children for free since the start of the Covid 19 Pandemic.