NewZNew (Chandigarh) : It takes months or even years for something good to happen. But when tragedy strikes, it strikes in seconds. Time as little as six seconds can cause a scar that can make it impossible for people to recover from. One such tale of tragedy that strikes in the life of the protagonist and rattles her life forever is the one titled Laiza.
Written by Kudrat Dutta Chaudhary, the book is a fiction that picks up from one of 2015's most devastating disasters – the Nepal earthquake. Laiza is a fictional yet poignant account on the life of Laiza, a 19-year-old girl, whose life takes a hit due to the devastating earthquake. Actor-Producer John Abraham has conveyed his keenness to produce a film based on the book.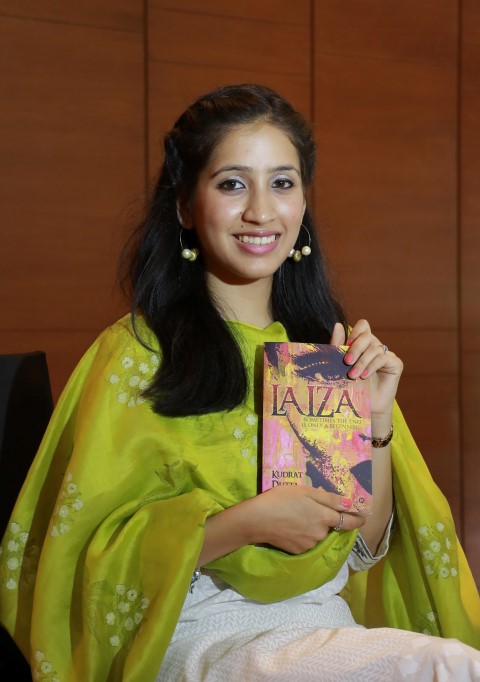 The book was launched here at The Hyatt by Nirupama Dutt, a senior journalist-writer. Justice Rajiv Narain Raina was the Guest of Honour present on the occasion. The book has been published by Notion Press and is now available at all leading book stores in city.
Author Kudrat is a final year law student at the Army Institute of Law, Mohali and is also a King's College London Alumni. She is a professional International mediator and finds her interest in subjects like International Relations, Politics, Law and basically any and every issue that is of National and International significance.
While speaking at the book launch function Kudrat said, "Through Laiza, my main aim is to bring awareness to people about issues that plague our society like immoral trafficking, sexual abuse, casteism, position of women and stereotyping of men, which very subtly run throughout the book, showing every reader a mirror about the reality that exists and that we all live in."
"I have always wanted to write a novel ever since the age of 15. But back then I couldn't come up with a story that I thought was worth my debut novel. Last year in May, the idea of Laiza dawned upon me. And in that very moment, I knew that I'd gotten my story to work upon", added Kudrat.
She believes that Laiza is a multi-thematic novel which would go on to connect with the reader at various different levels
While elaborating more about her book she said, "After the tragedy, Laiza and her younger brother Ratan are taken care of by her uncle but is abused and ill-treated by her aunt because of her relationship with Pratham. She is forced to go to New Delhi, India, where she stays with Rohit for a better future. Rohit has a secret crush on Laiza and he promises to fetch Laiza a good job. She is introduced to Payal, who informs her about a high-paying job at the house of the Malhotra's.
Driven by hope and glad that things are getting better, she agrees to the job. But least does she know about the consequences her decision is going to spark. Payal takes Laiza to parlors, tailor, and even to a doctor for a virginity test; however, without Laiza's knowledge. When she finally arrives at the Malhotra'shouse, she meets Nisha, another 19-year-old girl who has a story as bad as that of Laiza. As days pass, Laiza realizes that she has not been appointed there as a maid but for gruesome purposes. She is appointed as a tool by the Malhotras to fetch contracts and business deals.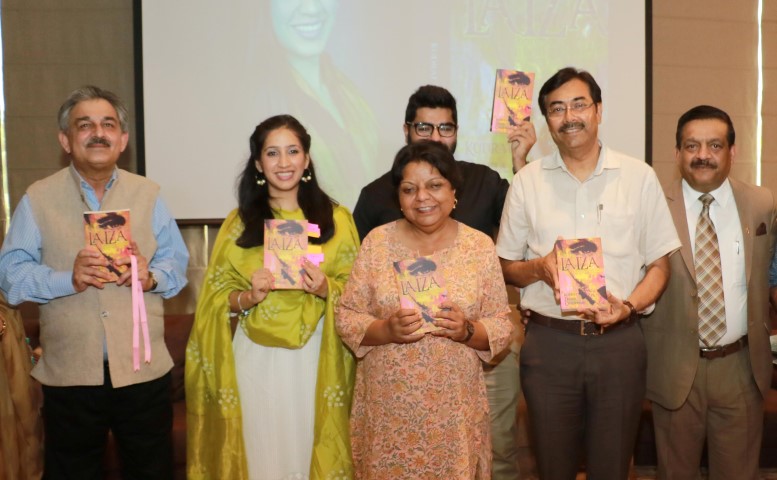 Shattered but left with no choice, she accepts the house as her destiny and adheres to the Malhotras. She becomes dry and lifeless. But in unusual turn of events, Laiza escapes from the house and finds solace in a place that she considers safe. She also goes on to register a complaint to the police and alarming the media about the house. What happens next forms the rest of the book. What happens to Pratham during all these catastrophes? Is there someone to walk into her life and revive her spirit? Will clinging on to hope offer a solution or just keep tricking her, like it always did? Read to find out – Laiza.