NewZNew (Chandigarh) : Aditya Mehta Foundation with support from Border Security force, Central Reserve Police Force and Indo-Tibetan Border Police Force, is actively bringing awareness and aid to athletes with disabilities. AMF got tremendous support from Shri Krishna Chaudhary IPS, DG ITBP and Shri K Durga Prasad IPS, Director General, CRPF.  Shri K K Sharma IPS, Director General, BSF has always been the biggest support. after the Delhi-Mumbai Ride 2015 with BSF which was held to raise awareness among everyone and empower the specially abled through sports. From the very beginning, BSF and ITBP stood as a rock solid support for all the rides what he rode from Kashmir-Kanyakumari till date. Also supporting us are Shri A Dinakar Babu IAS, Managing Director, Sports Authority of Telangana State.
Aditya Mehta Foundation is supported by Central Para Military Forces to organize this event and also in providing the needful for the training camp. The foundation was started in the year 2013 with the vision to help the athletes with disabilities. In a society where disability is still a stigma, AMF aims to turn them into achievers and heroes of our nation. Ms. Stuti Kacker, Chairperson National Commission for Protection of Child Rights, Ms. Shilpa Reddy, former Miss India and a Fashion Designer, Ms. Reginna Cassandra, well-known Tollywood Actress and Akhil Akkineni, well-known Tollywood Actor are the Trustees of the organization.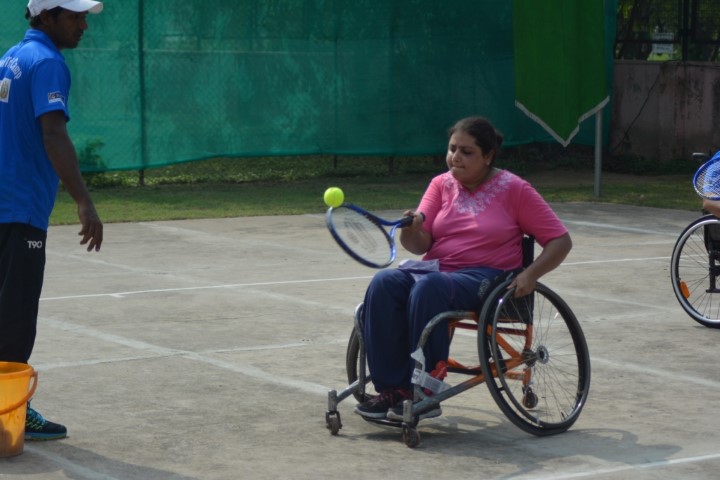 Aditya believes that the best way to lead is by being an example. Being an Asian medalist with five Limca Records himself, he initiated the INFINITY RIDE, the second edition of which was held in August 2015. This INFINITY RIDE also serves as a Fund Raising Activity for the AMF. Also Aditya has tirelessly counselled those who have recently been disabled and helped them cope with the depression that generally follows. These counselling sessions were conducted for the disabled in various central police forces. AMF managed to counsel more than 350 jawaans from BSF, CRPF and ITBP who had injuries sustained in the line of duty, and motivated more than 150 of them to take up sports. Around 50 civilians also showed their interest for the same.
 To turn all of their interests to practice, Aditya Mehta Foundation has planned to conduct this camp, where the participants will be trained in various sports. National Training Camp is a training program where top National Champions will train the participants in various sports like swimming for all kinds of disabilities, Wheel chair badminton & Lawn Tennis, Cycling for amputees and visually impaired and many more. This is a great initiative to train para-athletes FREE of cost. The accomodation, food and every other expenses of the participants at the camp will be borne by AMF and the Central Para Military Forces.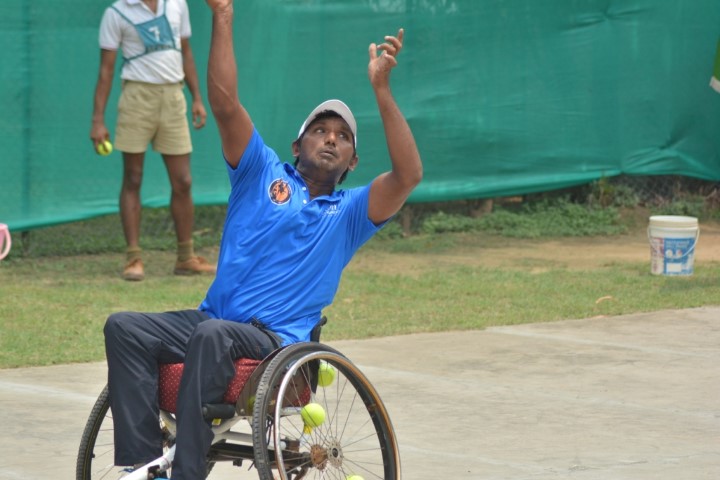 The number of lives that AMF has touched is innumerable. It started with helping just 3 para-athletes on 25/10/2014, with donation of limbs and equipment. On 27/4/2015, AMF helped 5 para-athletes with wheelchairs, limbs and sports equipments. On September 29th, 2015 AMF has donated 3 Wheelchairs, 2 Cycles & 3 Artificial Limbs for above & below knee Amputees, 1 Caliper for 95% Disabled from right leg, 5 Tandem Cycles for visually impaired and 2 International Travel Tickets. On 26th May, 2016, AMF in association with Inorbit Mall has donated Rs. 4.5 lakhs to enable four para-athletes from the organization's extended family participate in Irish Para Badminton Internationals, Rs 2.75 lakhs to BSF athlete, Kaigoulal for an artificial limb which is specialized for cycling. and also helped around 25 kids from Sarah's Covenant Homes with various orthotic needs.
 The trainers of the training camp are B. Anand Kumar-Para Badminton champion with World No.1 ranking from Karnataka, Mark Dharmai-Para Badminton champion from Maharashtra with world ranking 10 in SS6 category, Girish Sharma-Wheel Chair Badminton champion from Gujarat with world ranking 40 in PBWF WLC category, Bholanath Dalui-Swimming from Kolkata, Madhu Bagri-Wheel Chair Lawn Tennis from Gujarat with career best world ranking 113, Balachandar Subramaniam-Wheel Chair Lawn Tennis champion from Tamilnadu, Alok Mandal-Para Cycling National Champion from Kolkata. We have around 200 PWDs, where 80% of them are from para-military forces and the rest civilians, taking part in the camp. It is expected that selected  para-cyclists trained in this training camp will be riding with us for our next Infinity Ride from Manali-Khardung la (5th-15th August '16). We are also planning to form various sports teams of these Central Armed Police Forces in next one year so that they bring laurels for our Country.
The camp will start on 7th but the official opening ceremony will be on 8th July 2016 and the camp will be started off by Shri Arvind Kumar IPS, IG ITBP, NW Frontier, Chandigarh and the closing ceremony on 11th July '16 will have a huge list of eminent dignitaries. We will have Smt Stuti Narain Kacker IAS-Chairperson of National Commission for Protection of Child Rights, Shri Durga Prasad IPS-DG CRPF,  Shri A P Maheshwari IPS-ADG BSF, Shri Zulfiquar Hasan IPS-IG CRPF and Shri Dipesh Juneja IPS-IG ITBP. All these people have always stood by our side in every act of ours and supported the foundation reach where it is today. The venue for both the opening and closing ceremony would be at Basic Training Centre, Panchkula Bhanu (Haryana).
AMF proposes to take this initiative forward and continue to solicit, provide help and support the less fortunate and continue to inspire them into heroes.