Kullfi Kumarr Bajewala – Star Plus brings to you, the story of Kullfi, a 7 year old girl from a village Matsua near Pathankot, who is a God gifted singer with the unique ability of being able to create songs out of any situation. Gifted with a soulful voice, with her music she is able to bring in happiness and positivity in a situation that one would consider bleak.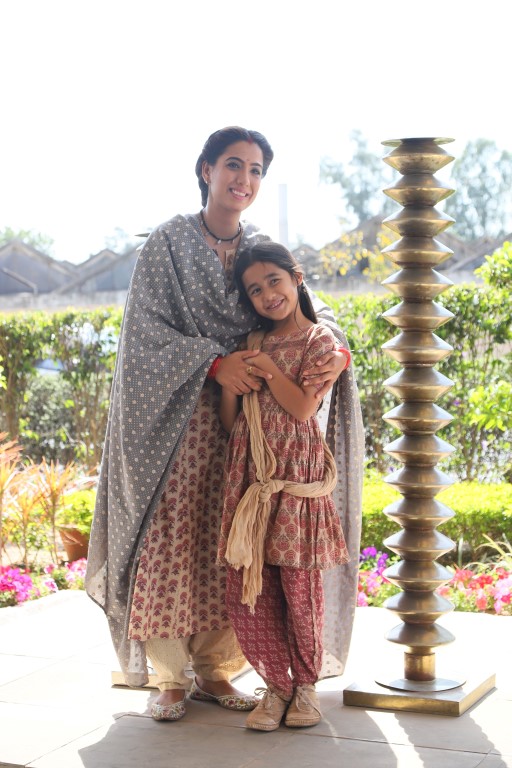 Kullfi is an extremely lively, fun loving, energetic, innocent little girl who always has a smile on her face. Aakriti Sharma will be seen making her television debut as the 7 year old Kullfi, revealing a heart-warming and melodious tale of family and relationships. For the first time on Indian television, witness a 'musical' drama of the singing prodigy, who sans being an untrained singer has the power to unite all with her melody.
As this little wonder visits the city of Chandigarh, everyone is in for a sweet treat. Bringing in the celebrations and spreading joy in her hometown, folk legend Gurdas Maan along with Nooran Sisters and Langa Kids will come together to welcome Kullfi at a Live Music Concert in the city on 10th March. The artistes will be seen in a special jugalbandi with Kullfi and perform some of their popular compositions to the folk music lovers of Chandigarh.
In this never-seen-before musical evening, the singing prodigy of Star Plus' brand new show Kullfi Kumarr Bajewala will be seen performing with the ace musicians and singers to bring cheer to one and all. Dressed in her favourite salwar-kurtas, coupled with sports shoes and hair tied in a cutesy ponytail, Kullfi strolls the lanes of her remote village in a hope of discovering new things. The only companion in her journey is her melody.
Produced by Gul Khan and Nilanjana Purkayasstha (4 Lion Films), the show also stars Mohit Malik, Anjali Anand, Mehul Buch and Shruti Sharma. The show also boasts of fresh tracks and soulful numbers some of which are composed by the talented duo Sargam Jassu.
Are you ready for this new flavor of Kullfi? Meet her on Star Plus starting 19th March at 8:30 PM every Monday to Friday