Aarti Chhabria, Rasika Dugal, Dheeraj Jindal, Chintan Sardaand Tanya Malik join the panel in a pursuit for cinematic excellence 
Royal Stag Barrel Select Large Short Films hosted an engaging panel discussion in a quest to find perfection in short films. The event witnessed cinematic maestroslikeAartiChhabria, RasikaDugal, Dheeraj Jindal, ChintanSarda and Tanya Malik who came together to narrate their stories of perfection.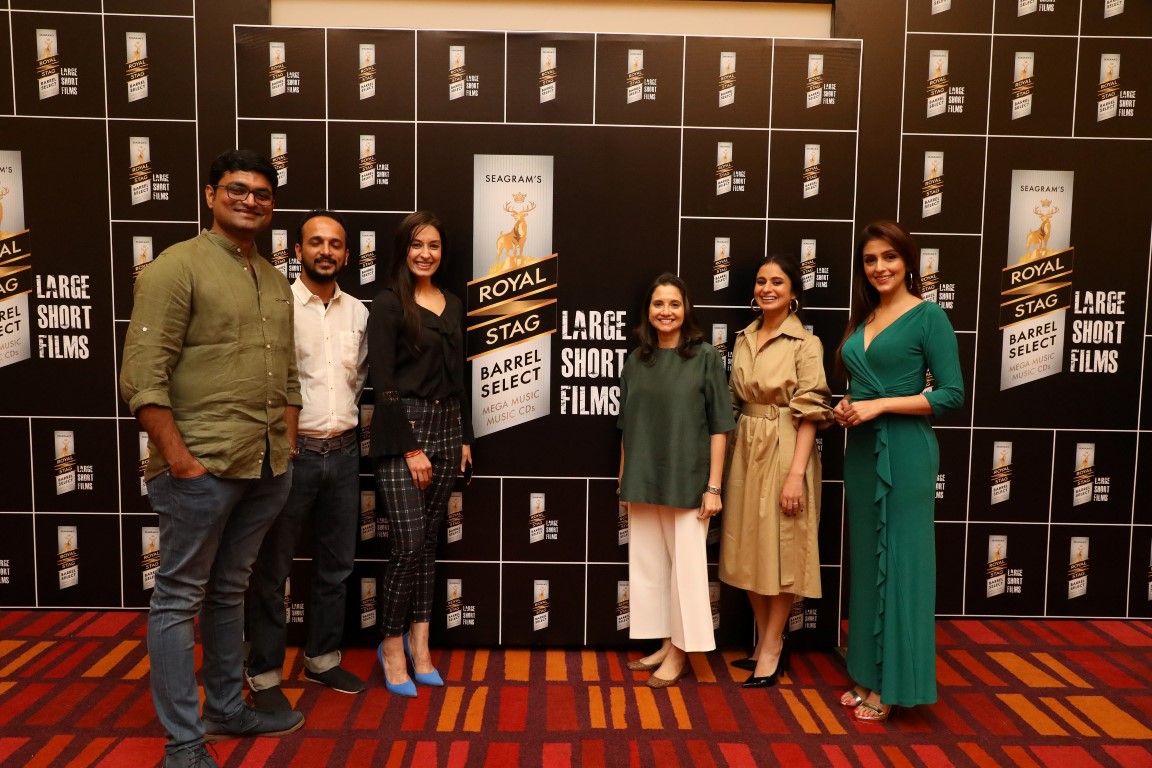 Trailers of fourperfect Barrel Select shorts including 'Shunyata' by ChintanSarda starring Jackie Shroff and Machindra Gadkar; 'The School Bag' by Dheeraj Jindal, starring RasikaDugal; 'Mumbai Varanasi Express' by AartiChabriastarringDarshanJariwala, Shekhar Shukla and Vivek Singh; 'MeriPreeto' by Tanya Malik were screened at the event as these story tellers shared their motivation behind creating these perfect films.
Barrel Select Large Short Films has ushered in a revolution in the field of filmmaking, becoming the torch bearer of short films in India. Through a slew of powerful short films, the platform has successfully redefined movie-watching for cinephiles and has thrown up a reality check for viewers and filmmakers alike. Not only has it gained immense popularity but has become one of the most credible and celebrated stages for short films in India.
The immensely talented film makers and actors came together and deliberated about their experience with Barrel Select Large Short Films. While they laid emphasis on the freedom the platform givesthem to be able to showcase their innovation and creativity in the best possible way, the films showcasedwere sharp, original and thought-provoking, with the potential to bring about change.
Commenting on the platform, Raja Banerji, Assistant Vice President, Marketing, PernodRicard India, said "The growth of the short film industry in India has been phenomenal and we are proud to be at the helm of this evolution.We are extremely delighted to associate with these incredible story tellers from the world of cinema who have not only created original short films for the platform, but have also elevated the platform's quest for perfection. In line with the brand's philosophy of 'make it perfect', we will continue to encourage and motivate talented film makers to freely showcase their original creativity through our platform."
Themed on the philosophy of "Make it Perfect", Barrel Select Large Short Films is a platform for aspiring directors to feature along with mainstream Bollywood directors while still chasing their creative energy to create a niche for themselves in the industry. The platform gives a credible stage to the storytellers to showcase their artistic creativity and reach out to their target audience through the digital world.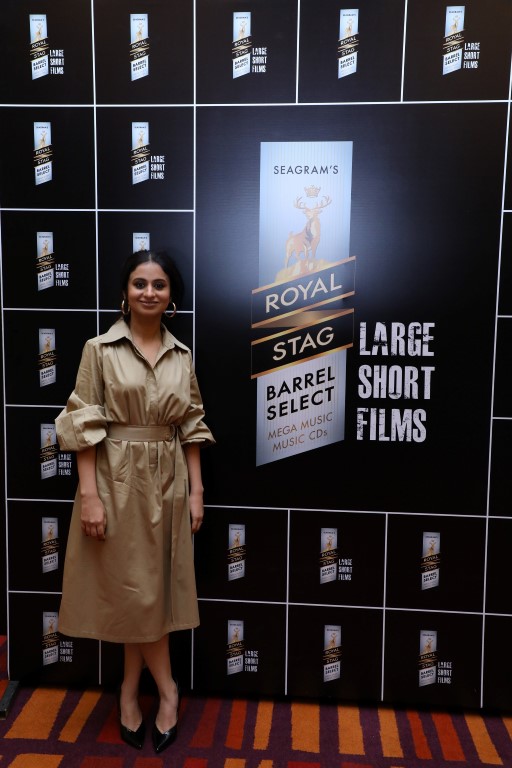 The four short films screened by Barrel Select Large Short Films are perfectly unique and incredible works of art.
More about the films:
'Shunyata' by ChintanSarda starring Jackie Shroff and MachindraGadkar is the story of a hitman, who leads a life full of regrets and an extremely bleak existence. However, life gives him a second chance through an unusual friendship with a street kid who has a makeshift tea stall.The directors fascination towards crime forms the central theme of this movie. The film's plot depicts the desperation of the deprived and ambitions of the disgruntled sections of the unjust society that makes gangsters out of ordinary people.
'The School Bag' by Dheeraj Jindal starring RasikaDugal is a short film shot in a village in Peshawar, Pakistan, this film is a drama about surprises we plan and the unexpected tragedies of life that we can't even imagine. It is a tale about Farooq, a young boy and his mother where Farooq has a simple demand of a new school bag on his birthday, but his mother, in spite of her love and affection seems to be unfazed by her child's plea, and unaware of what was waiting for her child. This short film is the director's attempt at portraying the beautiful bond that a mother and her son have and the ineffable pain she goes through when her child suffers. Set against the context of the terrorist attack that took place in Peshawar, the film also features the impact that such atrocious incidents leave on the lives of innocent people and actually make us question the world we live in.
'Mumbai Varanasi Express' by AartiChabria starring DarshanJariwala, Shekhar Shukla and Vivek Singhis a short film about many of us who work too hard to reach a level of success where we can enjoy luxuries and provide our families with a comfortable life. However, in the very magnetic web of wanting to do better and better, we drive ourselves to a point that when the time comes to enjoy the success, our health doesn't allow. The film takes us through the journey of a trying to find the meaning of life. It portrays that life is made of little yet significant moments which count for more than what money can give us. It talks about life beyond all things materialistic and beyond all that's known to us.
'MeriPreeto'by Tanya Malik is a short film based on the life of an army officer and his family who reside in a small village in Punjab. Set in the 1971, during the Indo-Pak war the film showcases how army men lived a tough life yet stayed connected with their families through letters. The father, staying away from his wife and son used to write letters to his family along with the money order that he sent every month. The story takes a bitter turn when the son receives an untimely letter informing about the demise of his father. Certain that this news would shatter his mother, the young boy tries to protect her in his own innocent way which makes thisa heartwarming story. This short will remind the viewers of the men who give their lives for the country along with the sacrifices made by their families.