NewZNew (Ludhiana) : After successful presence in 15 cities in India and one in Maldives, premium French brand Lacoste has launched first of its kind boutique in Ludhiana, Punjab offering wide range of apparels, shoes and leather goods for men, women and kids. With designs and fits that are distinguished and superior, Lacoste believes in offering a superlative experience to their customers and with this boutique, they have excelled to a notch better.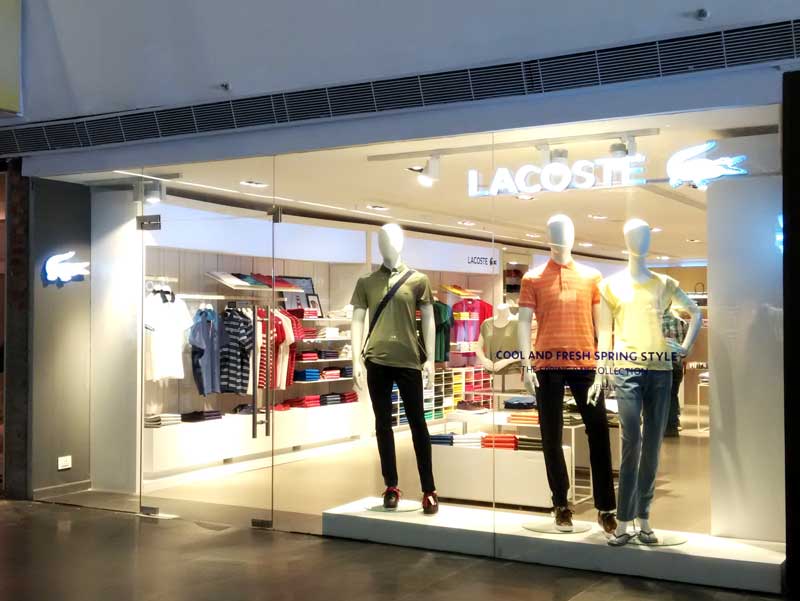 Including merchandise and service, Lacoste also revisits and revamps its concept and approach for its interiors. The new concept is an inspiration of modern architecture which defines the era of Rene Lacoste (the founder of the brand) and his vision of revolutionizing clothing and its building.
As Rene Lacoste quotes, "To play and win is not enough. One still has to master his style." the complete design has been formulated taking into consideration the latest colour palette of merchandise, better shopping familiarity, product segmentation with apt placement and customer ease of maneuverability. It integrates various types of products in sequence and with graceful perception does not block the visual continuity.
This would be a full fledged boutique opened entirely on a FO-FO (franchisee model). Lacoste India believes in an alliance where the franchisee is not just an investor but an entrepreneur. With partnership approach, Lacoste maintains complete transparency with the franchisee and treats the franchisee store as its own boutique for support. Whereas Capital and Operational expenses are incurred by the franchisee, Lacoste India supports the boutique with brand advertisements, visual merchandising, merchandising support, retail planning, staff training and business guidelines.
Overall, the newly launched boutique definitely tempts not only for its internationally acclaimed quality and elegant products but also for a great shopping experience. Worth a check today..!