Her second book Paneer All the Way, an instant best-seller. Re-printed over 20  times!
NewZNew (Chandigarh) : Haryana 's food lovers has new address now as – Nita Mehta's Kelong was launched today , a fine dine multi-cuisine restaurant . Her cuisines have been rated par excellence by people, time and again. The special and exquisite menus, recipes, spices, flavours, decor, presentation – all have been decided by her!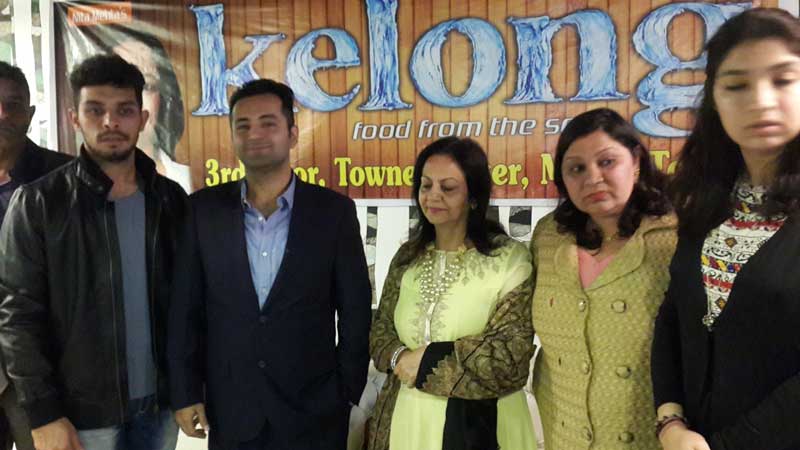 Nita Mehta has entered the hearts and homes of millions of people across the globe through her cookbooks. In the discussion of a recipe, Nita becomes the reader's teacher and friend. Her knowledge is based on the solid backbone of an MSc. degree and Gold Medal in Food and Nutrition. Her recipes work every time because they are tested again and again, and explained step by step. Their appeal lies in the creative blend of exciting flavours that appeal to every palate.
Nita Mehta has written over 400 books on various topics, covering a multitude of cuisines from around the world. 350 of her books have been on the best-seller list, and in the short span of a few years she has sold over 7 million books. Several of her books have also won International Awards. She has conducted cooking classes in USA, UK, Canada and several other countries, and appeared on many TV channels in cookery shows.
Nita Mehta creates recipes for food-related companies around the world. Her Cooking institutes all over india have trained several hundred thousand aspiring young men and women into expert cooks.

Nita Mehta elated over launch of Kelong said 'My first book in 1994 was rejected by the publishers. This led to the birth of our in-house publishing house – Snab Publishers, a platform set right for the budding authors!' Nita Mehta always recalls. However, this did not deter the determination of this celebrated cookbook author. With dedication and perseverance, she continues to achieve the goals she has set up for herself. A few milestones to share…
Her second book Paneer All the Way, an instant best-seller. Re-printed over 20 times!
The popular size and style of writing of Nita Mehta Cookbooks became the de-facto standard of the Cookbooks market
Amongst other internationally acclaimed books is her award-winning book – Flavours of Indian Cooking. It has won the Best Asian Cookbook Award at Versailles (Paris) at the world cookbook fair.
Published over 600 cookbooks and sold over 7 million copies. She is one of the best-selling cookbook authors in Asia and a successful entrepreneur with her in-house publishing setup.
Nita Mehta Cooking Classes are more than 30 years old now! With a successful chain of cooking institutes, she imparts knowledge, trains, and certifies thousands of people every year.
Value-based children's books also being published by Nita Mehta Publications. Stepping further on to another level, Nita Mehta gave her patronage to the creation of these titles that inculcate values and wisdom in children.
 Nita Mehta's  Masalas  and  Anti-oxidant chocolates in four flavours – cranberry, green tea, almond and orange. Besides being delicious, these chocolates have great health benefits too! 'You can enjoy these without feeling guilty about the calorie intake,' says Nita Mehta.