Do you want your email marketing campaigns to be successful? Then it is important for you to know the benefits of using an email verifier. Today, a lot of businesses use email marketing to communicate with their customers. Not all of them succeed, because their poor email hygiene affects their email deliverability. Let's see how you can get your emails into your customers' inboxes and reach your email marketing goals.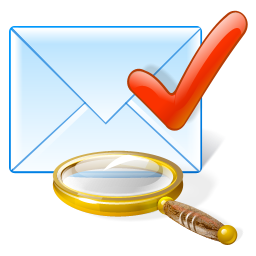 An email verifier analyses your email list and scrubs it clean. It removes invalid and fake email addresses and helps you achieve better deliverability. Any email list has bad email addresses: disposable, role-based, spam traps, catch-all addresses. They are risky to your sending reputation and it's best to get rid of them. An email verifier can do that very fast and efficiently.
Benefits of using an email verifier
Some of the benefits of using an email verifier will convince you to use one today:
Email deliverability – by removing invalid email addresses from your database, an email verifier will help you increase your chances to reach your customers' inbox. Email marketers rely on their communication to boost brand awareness and ROI, and their main concern is to get in touch with their audience in the first place.
Abuse emails – This type of email addresses belong to people who often mark emails sent to them as spam. If you send to many abuse emails, internet service providers will soon believe that you are a spammer, so they will filter out your emails, preventing them from reaching the inbox. An email verifier removes abuse emails from your list.
Increase ROI – once you use an email verifier, you will be able to connect with more of your subscribers. This increases the chances of selling your products and services to more people, and thus boost your ROI. Email marketing generates great revenue, but only if you keep your email list clean.
Businesses around the world use an email verifier to leverage the effect of their email marketing campaigns. Having a good email hygiene is the first condition of successful email blasts, and an email verifier helps you accomplish it.
Author Bio:
Nidhi Mahajan is a content writer and she loves to write about Business news.For more Info you can check her Business blog at pop-pins.com