'Let's Go Dutch' expands in a new avatar, sets up kiosk styled outlet at Elante: There is good news for those with a sweet tooth. Tricity's European styled bakery – 'Let's Go Dutch', has been set up at Elante Mall.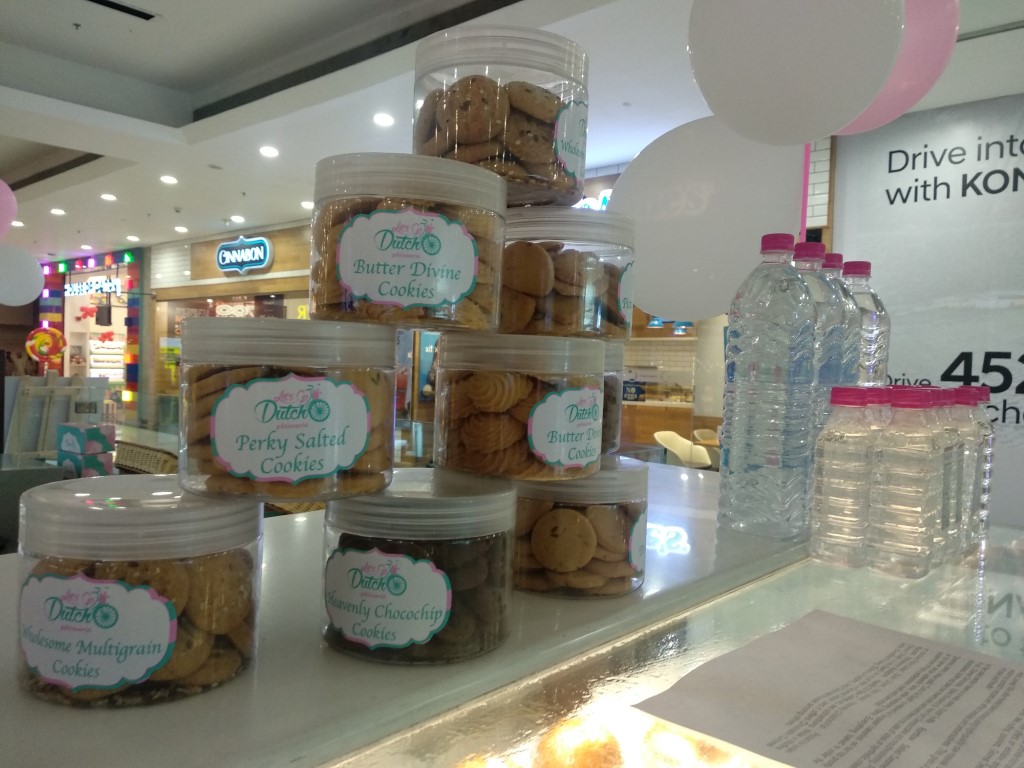 The cute place which has been aesthetically designed, stands out as a little island of home-made baking goodness, just opposite Fun City on the top floor of Elante Mall. The kiosk is colorfully designed and its ambiance gives you a feel of 'Dutch bakeries'.
The paradise for lovers of authentic bakery products was formally unveiled for media, by the bakery's Executive Chef – Dominic Johns.
The unveiling also witnessed showcasing of two unique flour-less(Maida free) cakes – Rosemary Almond Flour Cake and Chocolate Torta. The best part is that these are also gluten-free and keto-friendly with packed protein.
The bakery is a pioneer in also getting the best talent for tricity. It is noteworthy that Dominic Johns has a rich experience in the bakery industry of over 35 years in different 5 stars hotels. He has handled numerous international catering events, including that of the Ambanis. Trained overseas in advanced baking, he has been instrumental in setting up famous bakeries in Calcutta and other cities as well.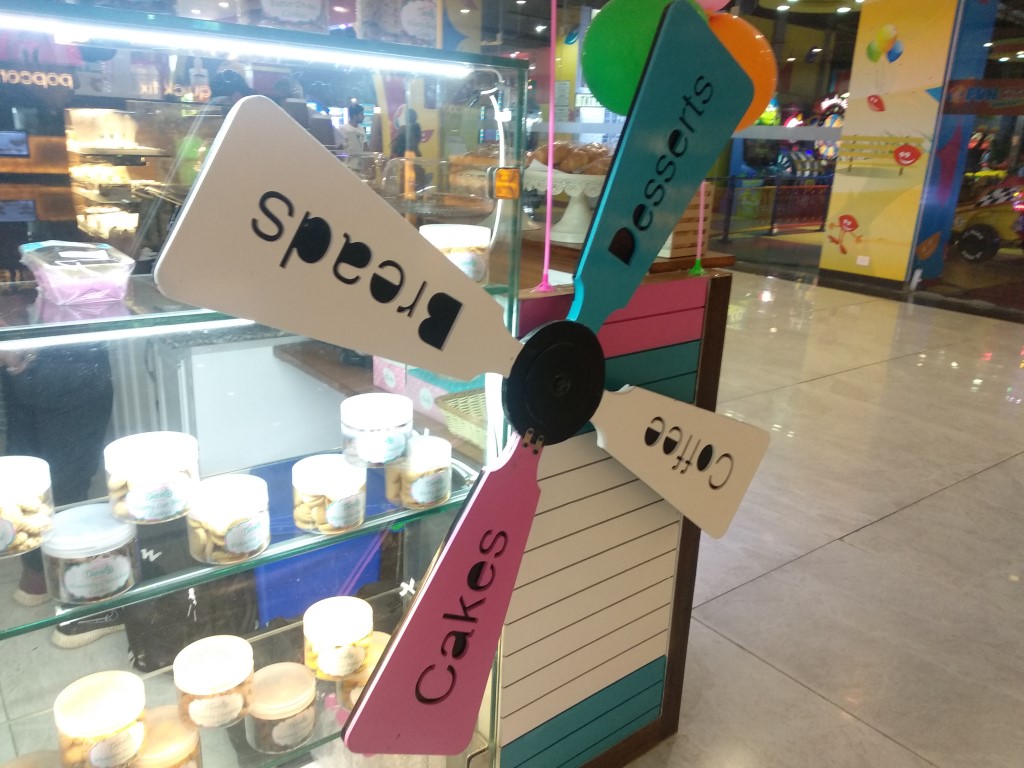 Dominic Johns said, "This is our third outlet in tricity. The original was established in Sec 27, Chandigarh, followed by one in Phase 3B2, Mohali. The Elante Mall outlet is different as it's not a shop, but a beautiful Kiosk themed place. The kitchen which feeds our outlets has been created in Mohali, keeping in mind cleanliness, a very high degree of sanitiation and best global hospitality practices."
 The Unique Selling Proposition (USP) at 'Let's Go Dutch' is that it's totally focused on 'Healthy Bakery Products' made using basic ingredients, to provide that homemade taste, which is missing in regular bakery products. The patisserie offers an exclusive range of delicious products from cupcakes to premium pastries, cakes, muffins, cookies, Gourmet Dessert Jars, slices of bread, beverages, etc.
Adds Johns,"We offer freshly baked products using high-quality raw material. Our products are made by scratch recipes and without premixes and preservatives. This gives a perfect symphony of taste and health."
In the cake section, there is a wide variety –Dutch Truffle, Rainbow,  Salted Caramel, Exotic Fruit, Dense Chocolate,   Baked Blueberry &  New York Cheesecake are mouthwatering. Premium chocolates, butter, and dairy ice creams are used and there is no use of soya or synthetic creams.
Dominic Johns, further said, "'Let's Go Dutch' is inspired by European bakeries, so our top priority is to serve people authentic taste while maintaining hygiene. Everything baked is under the supervision of highly professional chefs and cake artists."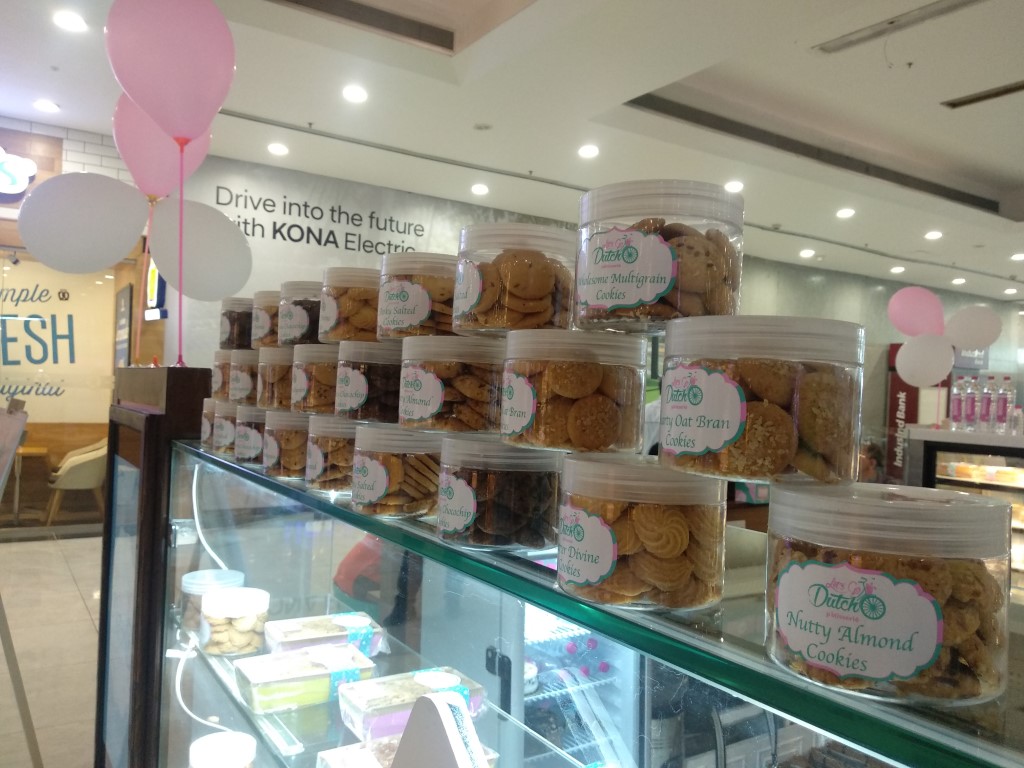 In cookies Perky Salted, Butter Divine, Nutty Almond, Heavenly Chocochip, Pistachio Italian Biscotti,  Wholesome Multigrain, Hearty Oat Bran Cookies, etc. are attractions. While in Muffins Choco Chunk  & Very Berry are must-tries. In Gourmet Dessert Jars it offers Chocolate Caramel Trifle, Banoffee Pudding, Tiramisu Pudding,  Sinful Chocolate Mousse among others.