Let's Start Festive Celebration with Zee Punjabi!: ZEE PUNJABI is ready to add charm to this festive month and is in no mood to hold back. The ZEE PUNJABI show 'PUNJABIYAN DI DADAGIRI' would be like a cherry on top as they celebrate this weekend with games, acts and a bit of debate.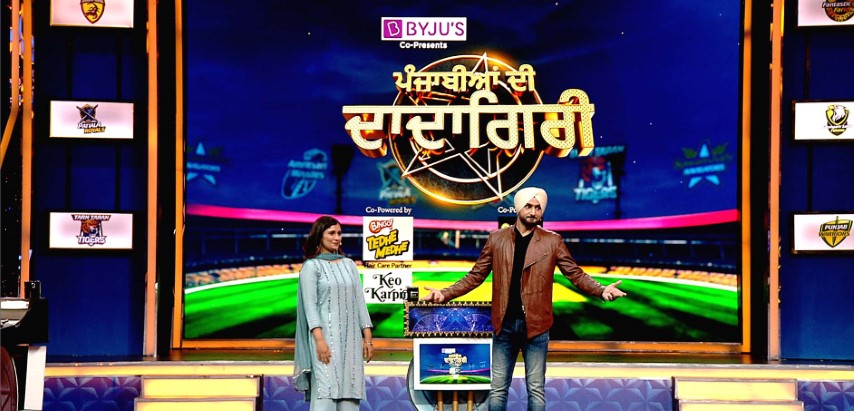 Neeru khattar (a successful cafe owner), one of the contestants promotes reading. Following her, Sukhir Singh, a smart mimicry artist shows his skills by mimicking Bollywood and Punjabi artists. To add a sweet flavour to entertainment Gyan Rajan (a bodybuilder) shows funny poses along with Vijay.
Vijay Randhawa, dressed as a groom, enters accompanied by his parents looking for a bride. To witness all this tune in Zee Punjabi on Saturday and Sunday at 7:00 PM.
Besides 'PUNJABIYAN DI DADAGIRI' ZEE PUNJABI  boosts excitement with another show 'HASSEYAN DA HALLA 2' where the renowned singers Inderjit Nikku, Gurmeet Singh, Masha Ali and Feroz Khan are invited as guests to captivate the weekend and make this lavishing season more light-hearted and merry.
This weekend is perfectly concluded with exotic music and singing melodious songs as these artists are gifted with priceless talents. They made the audience go gala and amused witnessing such melodious touch on Saturday and Sunday at 8:30PM.
All things considered, if the weekend is so exotic then everyone can expect the whole month to be more enthusiastic and palate, as we have always witnessed ZEE PUNJABI to attract its audience with twice the rage of entertainment with perfection.
This weekend is going to be a pack of amusement and entertainment pleasures to the audience with a new fantasy world of laughs, colors and music.