Lions Club Chandigarh host celebrated Teacher Day by honoring prominent teacher from different School of Tri City. MJF lion K K Sawhney, PMCC was the chief guest at the function . Teachers were honored by lion Lalit Bajaj president of club by presenting them with shawls and certificate of recognition for the noble cause of teacher in society. lion NK Bajaj give brief introduction of teachers.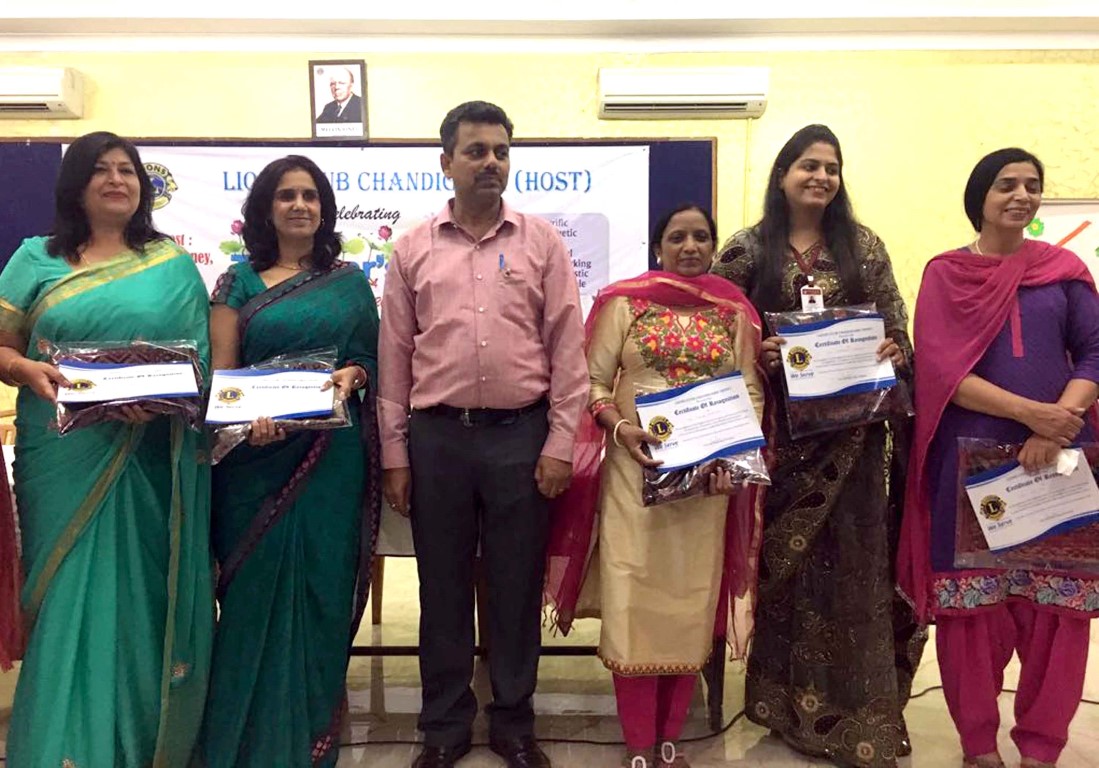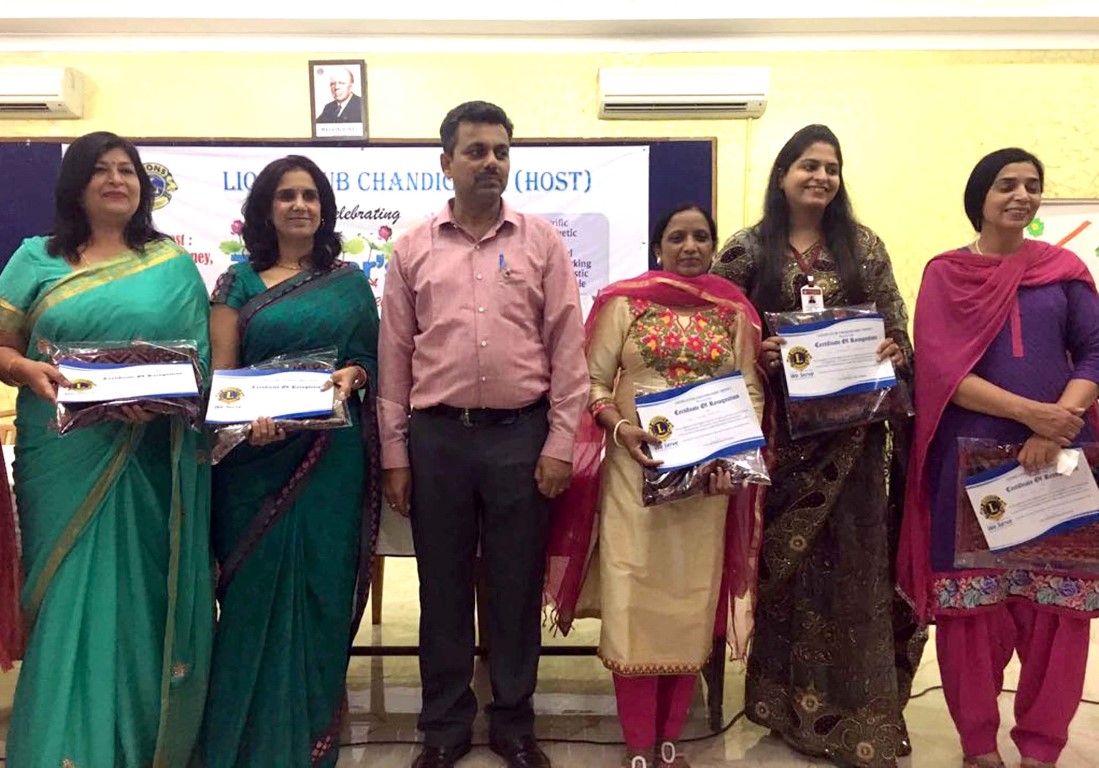 Prominent teachers honored on this occasion where Mrs Urvashi Kakkr principal Gurukul Global School, Mrs Vinod Gupta principle government school Manimajra, Mrs Saroj Sawant Principal Moti Ram Arya School Chandigarh, Mrs Shikha Nijhawan from Moti Ram Arya School, Mrs Ritu Chhabra Assistant coordinator and Shaveta Chawla from Gurukul Global School, Mrs Kavita Modi from Kharrar, Mrs Aman Deep Kaur from Ryan School Chandigarh, Mrs Divya head teacher of lions school.
Mr Bhupendra Singh were also honored on this occasion other line members w ere also presented on this occasion Mr Karamvir Singh joint secretary of National Human rights council was also present he told that it is noble cause and it is a teacher who save the character and make the future bright for student he also added that Mr Bajaj is an active social worker and has been looking after various projects like relief hunger eyes donation awareness programs and he is actively associated with Chandigarh Management Association.