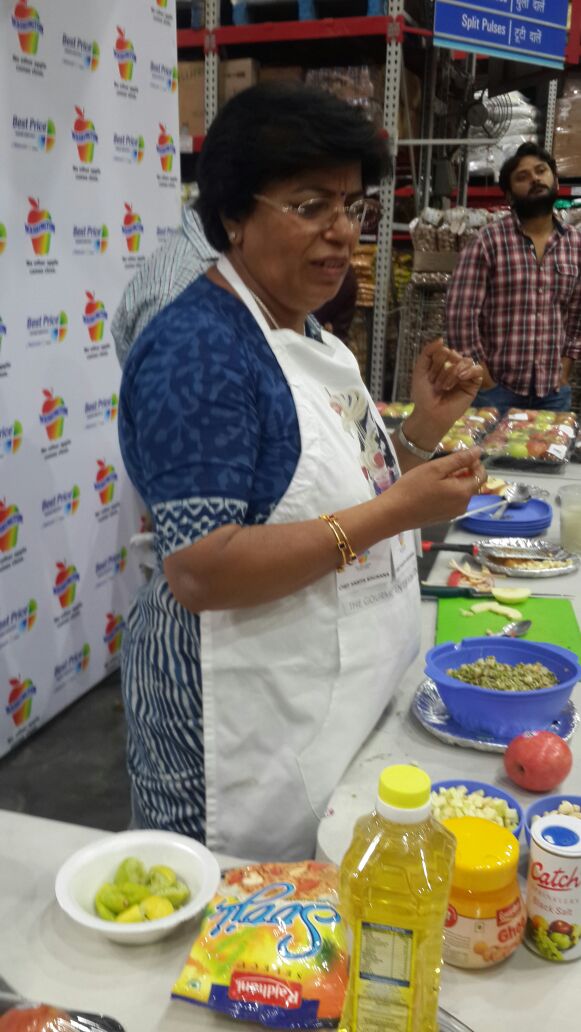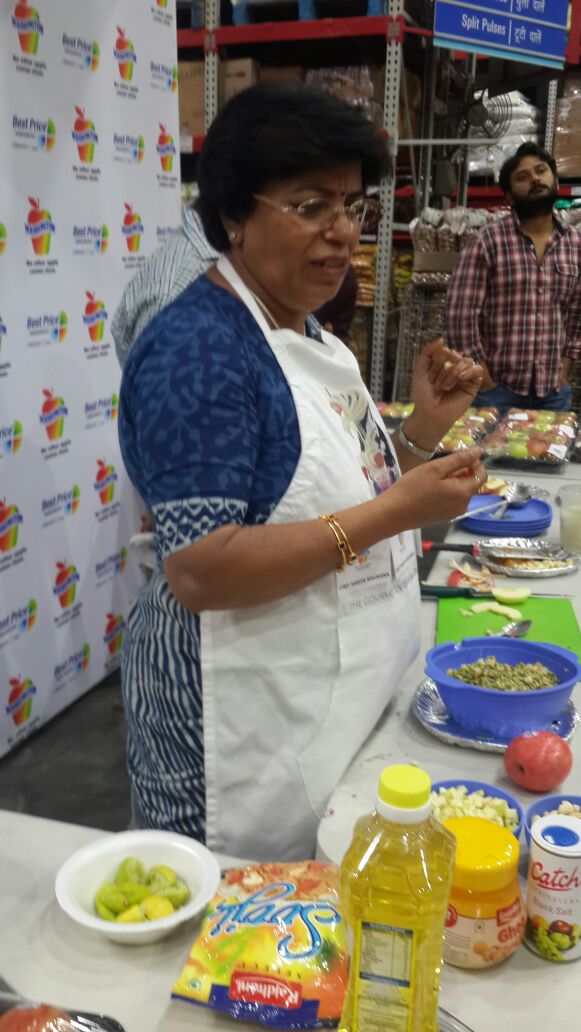 NewZnew (Chandigarh) : Renowned chef Sarita Khurana demonstrated the versatility of all six varieties of Washington Apples  in Indian cooking. She prepared dishes like Apple Samosa, Apple Canopies and Apple Rasmlai for the audience comprising resellers, HORECA (Hoteliers, Restaurateurs and Caterers) and O&I (Offices & Institutions) members of Best Price.
During the demonstration, chef Sarita Khurana said, "Each variety of Washington Apples is unique in its flavor and there are a lot of ways in which they can be used. From welcome drinks to desserts, these apples have the potential of becoming the star ingredient of any recipe."
Rajneesh Kumar, Vice-President & Head of Corporate Affairs, Walmart India said, "Walmart firmly believes in closely partnering with all our suppliers to offer a wide range of quality assortment at attractive price points to our members. We are proud to be associated with Washington Apple Commission. Our partnership has ensured availability of best quality apples at competitive prices in all our stores throughout the year."
Available across all the Best Price Modern Wholesale stores, the wholesomeness of the state of Washington can be experienced with the following six apple varieties.
Cripps Pink known for its sweet tart taste and firm flesh
Granny Smith is the bright green color apple with a significant tangy taste.
Red Delicious is the classic heart shaped apple with a mild and sweet taste of its own.
Braeburn has a sweet-tart flavor with hint of sweet spice
Fuji can be enjoyed as an everyday snack as well in pies, sauces, baking and more
Golden Delicious is the perfect pick for any recipe