newznew (Chandigarh) : To celebrate Baisakhi, MTV Fame Artist and Ace Choreographer Dipesh Sekhri who is Director of Art of Dance Studio in Association with E Fit Fitness Studio, organized a live Dhol Bhangra Workshop in Piccadily Square Mall, Sec 34. The workshop was held to promote Folk Dance Bhangra in its original form—accompanied by Dhol.
"Basic and advanced level steps were taught in this workshop. The presentation & the technique of doing steps on 'Dhol' were the highlights of the workshop. The idea was to celebrate the rich culture of Bhangra in a Baisakhi ambience. We wanted to connect the young generation with tradition & our roots." Said Dipesh Sekhri.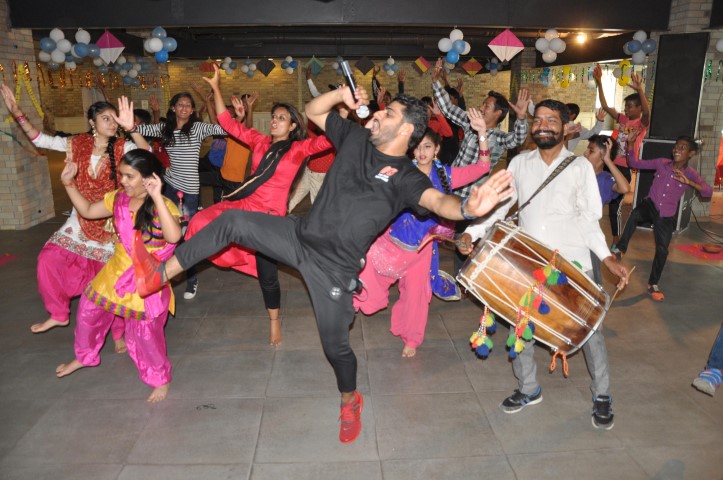 E Fit Fun with Fitness announced that the studio was giving preference to dance fitness through Bhangra & different dance forms & that, unique fitness therapies, have been introduced by the Studio. The Organisers thanked The Piccadily Square & its M.D for full support and valuable contribution in making The Baisakhi Dhol Bhangra Workshop a success.
Dipesh informed that while in Punjab the youth is weaning away from the State's culture & tradition, in the West people want to learn Bhangra. "I will be taking Bhangra workshops in USA where large number of people are eager to learn this energetic dance form on Live Dhol." Added Dipesh.
Some of the Old Bhangra Instructors were also honoured by Dipesh Sekhri.
The Grand Finale of the Workshop witnessed a Baisakhi theme party which had Dhol and DJ Dance Masti. Many games were held & prizes given. The Punjabi theme party added colour to the event as everyone had come dressed in Punjabi attires. Baisakhi Queen and King Titles too were given.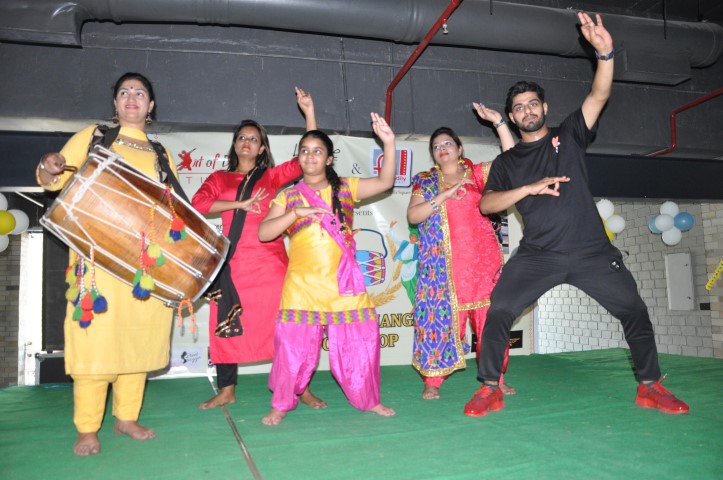 The celebration was interspersed with dance performances by experts. The event was organized by inanyevent.
 Dipesh shared that Bhangra has to be to be updated and modified a little for the youth of today due to the onslaught of Western culture & beats in the dance. "We keep this in mind when devising training modules for youngsters." Said Dipesh Sekhri, who is also a Senior Choreographer at E Fit Studio located in Piccadily Square. It is noteworthy that Dipesh is a Versatile Choreographer, having 15 years experience & has regularly been achieving State and National Prizes for his Choreography in different dance forms.