newznew (Chandigarh) : The Visa Advisors Pvt Ltd, a leading organization in North India headed by Ms. Ritu Birla, the managing director  organized a business immigration consultation workshop at Hotel The Lalit, IT Park, Chandigarh today. The program was inaugurated by Strategic Mentor for Start-ups, Prof. Shivaram Malavalli in assistance with Mr Noushad, the founder and CEO of SeedNRI, an U.A.E based business consultancy firm.
The workshop was aimed at helping the start-ups and existing self-employed small and medium business owners who wanted a clear vision about their business model and design and where to expand or improve it. The purpose of the consultations was to guide the clients through starting up or expanding a business and get permanent settlement in their desired country as per their credibility.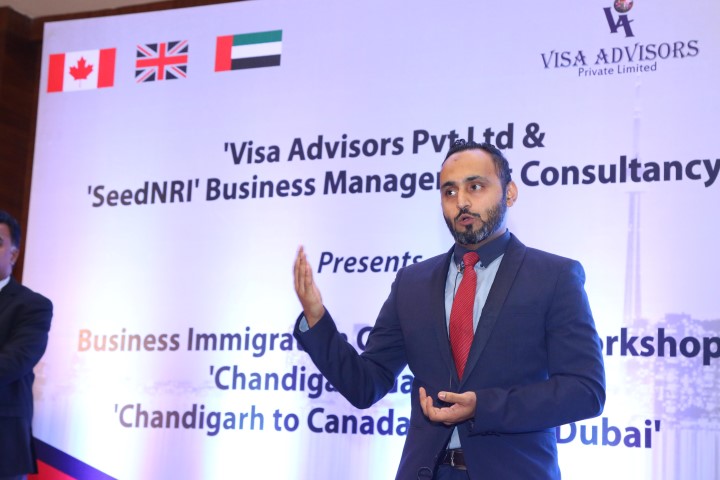 Ms Ritu Birla, managing director, Visa Advisors Pvt Ltd, said, "We believe that regular communication between all parties involved is one of the most important aspects of our teamwork method. This approach does help to strengthen the bonds of a customer relationship which can bring lasting growth to all members of this team. I believe, the workshop achieved this goal."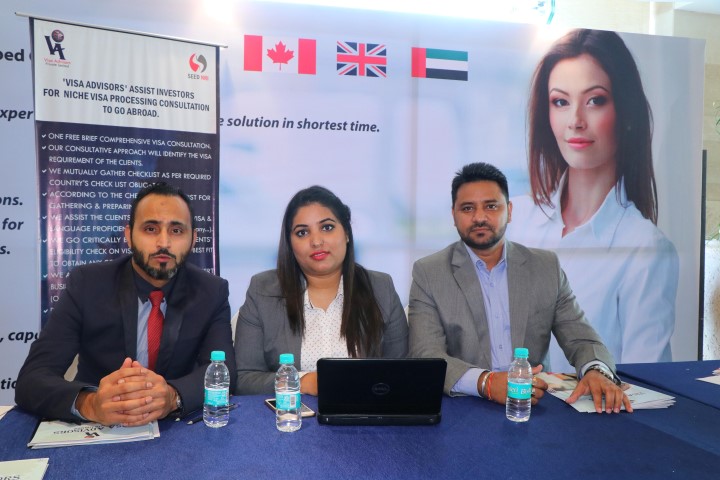 Mr Noushad, founder and CEO, SeedNRI, said, "Our main motive is to assist business owners everywhere to navigate through new markets with geographically based directional products and services. Our consultations today were focused on various factors affecting a business to grow starting from political, economical, social, technical, environmental, legal and cultural. I am sure the participants gained much needed insight."
Visa Advisors Private Limited, founded in 2014 and registered in Mohali under the Ministry of Corporate Affairs, provides immigration services for countries like Canada, Australia, New Zealand, Singapore, U.S.A, U.K. etc. The company offers various services to applicants from all parts of the Northern India who wish to settle abroad on permanent basis.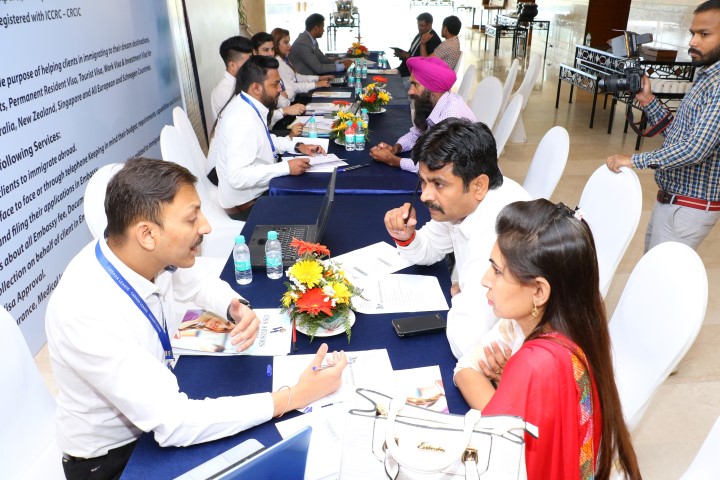 SeedNRI is a Dubai (U.A.E) based professional organization which encompasses a complete range of business management and and marketing consultation for business. The company is connected with the experts across the globe to take new businesses to the next level of globalization. The company starts from idealization to execution. 
As per Mr. Jagtar Singh, "The workshop was very useful for me. It has helped to make a good decision for my future. I have referred my friends as well to think about this option. It was a great meeting."