India's leading premium food and lifestyle channel, Living Foodz hosted Food Fiesta, a culinary extravaganza on Saturday, June 24, at Chitkara International School. The event gave the people of Chandigarh a chance to engage with Celebrity Chefs RakheeVaswani and Ajay Chopra along with the exciting experience of an exclusive masterclass where they curated delectable delicacies!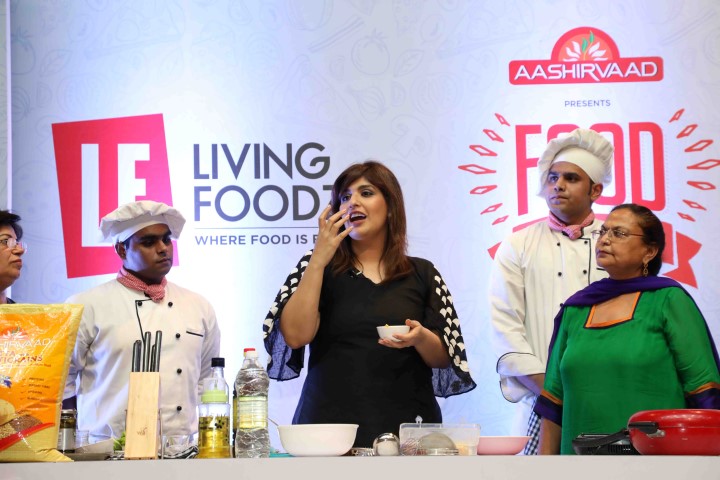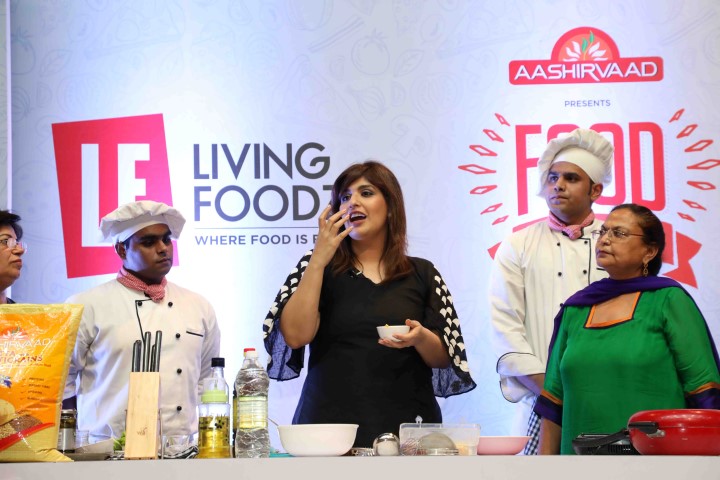 "North Indian cuisine has a fascinating history and is influenced by several global cuisines, old traditions and travel. All these diverse traditions have been preserved over the centuries. Chandigarh is a foodie's delight offering a wide variety of delicacies cooked with the traditional touch of Punjabi tadka such as Choley– Bhature, makkee-di-roti, lassi, sarsondasaag, parathas, butter chicken etc. The city's passion for food reflected strongly among the contestants who cooked up a storm at the event. It was heartening to such a wonderful participation and I look forward to visiting the city soon" said Chef RakheeVaswani.
Viewers of Living Foodz submitted their signature recipes on www.livingfoodz.com and 15 lucky winners got a chance to participate in a cook-off and present their culinary skills to Chef Rakhee and Ajay at the event.
Commenting on the exceptional response received at Food Fiesta in the city, culinary expert and celebrity Chef Ajay Chopra said "North Indian cuisine, though characterised by a lot of regional variety, has come to become loved by Indians, with dishes like butter chicken, tandoori kebabs, and dal makhani, amongst others, attaining national fame.It was a great experience celebrating the rich culinary heritage of North India through Food Fiesta Chandigarh. We had a great time interacting with our viewers and aspiring chefs in the city."
The winner of Food Fiesta Chandigarh will get the opportunity to be featured on Living Foodz and appear on the silver screen with one of the chefs from the channel.
"Chandigarh was the last destination of Food Fiesta Season 2 and we are delighted with the response received from the city. This year, we witnessed a greater participation from foodies across cities and we look forward to bringing this experience to more cities next year", added Amit Nair, Business Head, Living Foodz.