Looking for a Used WagonR? Check Out These Variants: Buying a car, at some point in one's life, becomes a matter of both status as well as convenience. Especially if you travel everyday for work or any other purpose, using public transport to commute everyday becomes an additional hassle that you are better off without.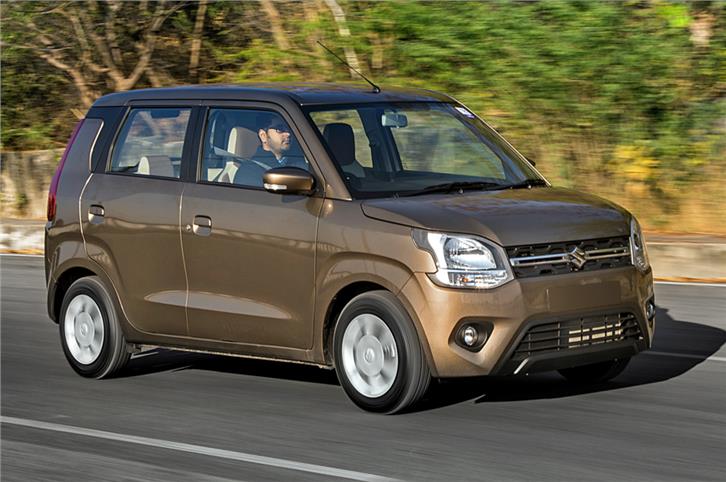 Getting yourself a second hand WagonR is the best solution to this problem, more so with all the benefits that come with a used model. As the used car industry is currently more in demand than ever, you can find any second hand WagonR variant you want in really good condition.
Along with that, you get to enjoy the luxury of owning a car without it having too much of an impact on your finances.
Maruti Suzuki's WagonR is known to be one of the most reliable car models in the market. It is built to last for a long time and, as reviews by long term drivers suggest, comes through with that. Here are some of the best second hand WagonR variants you should take a look at:
Maruti Suzuki WagonR 1.0 VXi: This variant has a high mileage of 21.79 kmpl with a 5 seater capacity. The mileage combined with high torque power is ideal for daily usage. It can be used for years before you will need to think about updating the model, so it is a great investment. The car also has good security features, so you can be rest assured that any belongings inside are safe.
Maruti Suzuki WagonR 1.0 LXi: This car has a spacious and comfortable seating area that can accommodate upto 5 adults. It has high mileage and is ideal for family road trips all year round. The car has an overall sleek design that looks appealing on the road, and you can find the same in multiple colours.
Maruti Suzuki WagonR VXi AMT OPT: This WagonR variant has a mileage of 21.79 kmpl, which is ideal for most Indian drivers. Its 5-seating capacity is convenient and has features like multi-function steering wheel, also safety features like an anti-braking locking system, crash sensor, engine immobiliser, seat belt warnings, and many more are available to make your ride a safe one.
Maruti Suzuki WagonR 1.2 ZXi: With a combined mileage of 21 kmpl and a touch screen entertainment system, this WagonR variant will provide the perfect ride to your destination. The car has stable safety as well as security features that are ideal, especially if you have kids. Additionally, this car is known to have very affordable maintenance and servicing costs, so you need not worry about spending any extra money on your car.
The above listed second hand WagonR variants and more are made for the perfect road companions on any day. Check out Spinny's collection of used WagonRs and see if anything strikes your fancy! They are a certified used car dealer that offers benefits like a 200 Point Inspection, 5 Days Money Back Guarantee, Fixed Price Assurance, and many more, so get started today!