newznew (Chandigarh) : Maya Academy of Advanced Cinematics (MAAC), Chandigarh, the leaders in high-end 3D Animation and VFx training celebrated its 4th Annual fest and the biggest award function of the region, 'Parivartan Animation Awards' on 5th Apr, 2017 at Hotel Oysters, Chandigarh.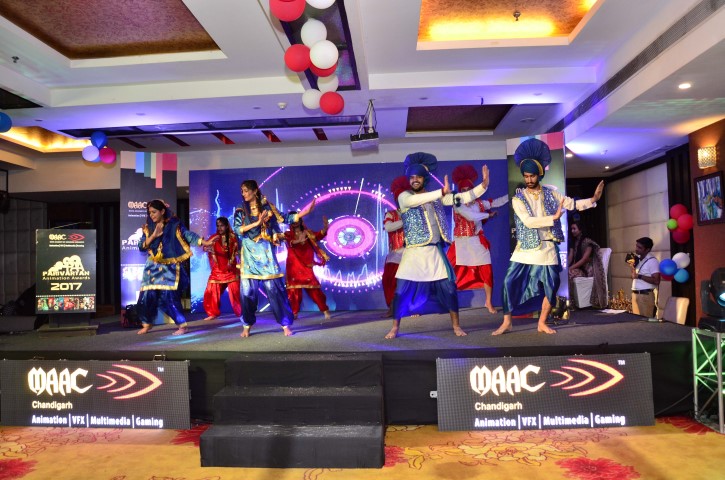 The award function promotes and encourages the students of not only MAAC but the whole region to showcase their skills in the field of animation, VFx , Multimedia and film making on a bigger platform providing them with better growth opportunities and exposure.
The event was inaugurated by Mr. Amit Dua, Zonal Manager- MAAC North and among the guests were Mr. Rachit Mathur – Regional Manager, Mr. Pradeep Sawant – Zonal Technical Head and Mr. Varun Roy, Director, MAAC Chandigarh.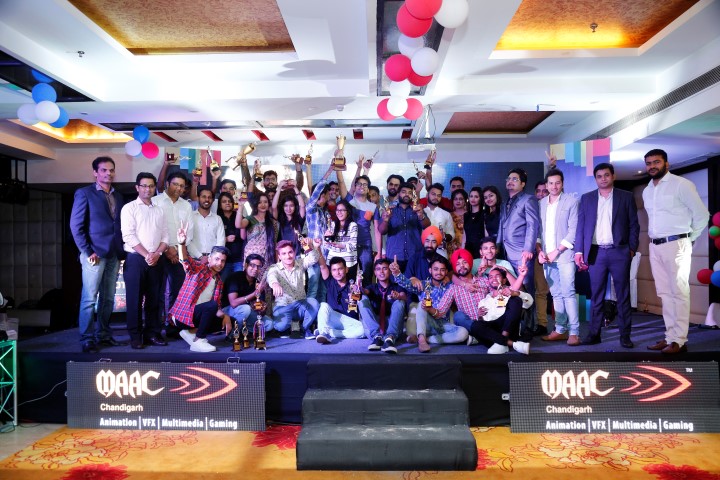 Mr. Varun Roy, Director, MAAC Chandigarh said that, "Parivartan Animation Awards is a great platform for MAAC students and other animation enthusiasts to come together and showcase their talent. We want to encourage maximum participation from the entire region, so that everyone who is interested in the field of animation and VFx get the opportunity to come forward and unleash their potential."
3D Challenge Individual
Best Modeling                                   Poonam
Best Texturing                                   Aprajita
Best Lighting                                      Ankit
Best Rigging & Animation                Ankit
3D Challenge Award goes to (Strikers)
Script to Screen Individual
Best Character Modeling                  Subhrajit
Best Modeling                                   Harneet Kalra
Best Texturing                                   Hitesh
Best Lighting                                      Vishal
Best Rigging Animation                    Ranjit
Script to Screen Award goes to Team Raptors (Rover the Dog)
Final Big Award Goes to (3d Challenge) (Strikers)
Best Award goes to (Minions)
Multimedia Individuals
Brand Campaign                                Paras Narula
Online Website Design                      Gaurav Dhiman
Digital Painting                                  Aaditya Pandey
Matte Painting                                   Manish Panghal
VFx Individual
Best Motion Graphics                       Himanshi
Best Compsiting                                 Prabhjot Mann
Best Editing                                        Aaditya Pandey
Best Direction                                    Lovepreet
Best Cinemetography                        Paramveer
Best DP/ Matte Painting                   Harish
Best Color Correction                       Bhupinder
Best Poster Design                            Bhupinder
Best 3D CGI Shot                              Sushant
Best Fx                                               Deepak Dogra
Best DFM Movie Award goes to FEMINISM (Motion and Crew)
Best VFx Movie Award goes to (Minions)