NewZNew (Chandigarh) : Mad Arts – Jaspal Bhatti Film School, India's first Comedy School, released a new short film 'Advantages of Smoking' on World No Tobacco Day at Chandigarh Press Club here today. The three and a half minute film was screened for the first time before the media persons.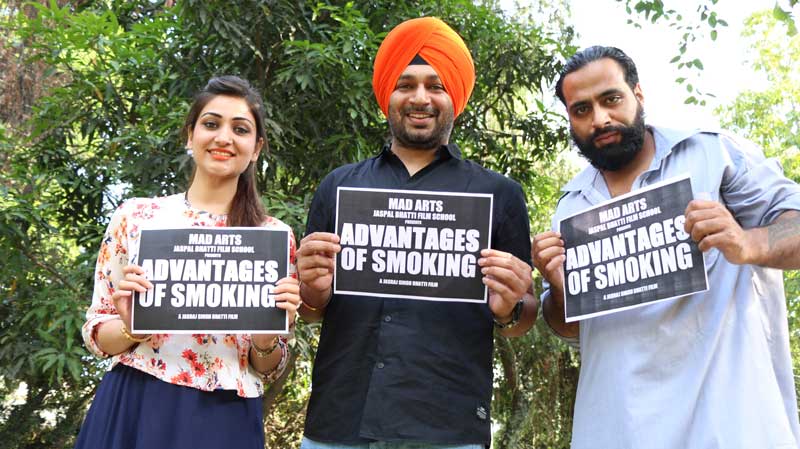 "The basic idea of this film is that, a chain smoker is telling the advantages of smoking cigarettes, and dies while describing the benefits." said Jasraj Singh Bhatti, Director of Mad Arts and also the writer and director of this film.
The film is a satirical take on smoking, and there was no better day than World No Tobacco Day to launch this film. The film is being released today on youtube also." said Surilie Jasraj Singh, Head of Administration at Mad Arts.
Jasraj Singh Bhatti added that "Behind this satire lies the serious message of No Smoking. That is why we have kept the look of the film dark and kept it black and white."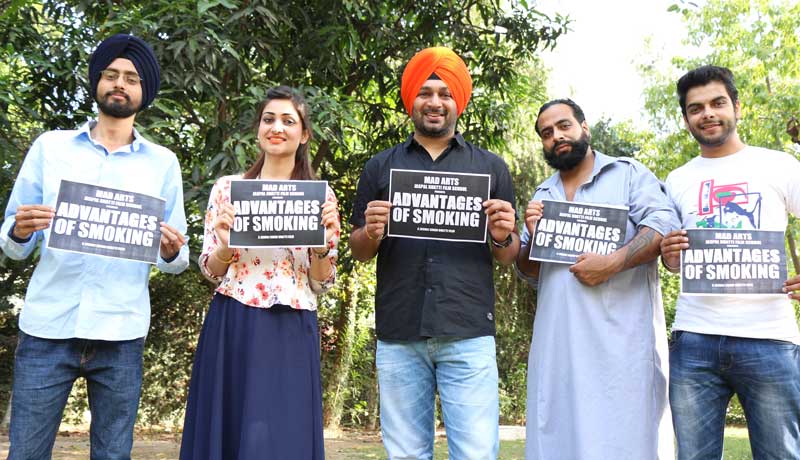 The film has been created entirely by the team of Mad Arts. The concept of the film was prepared by Jasraj Singh Bhatti. Mohit Sharma, a student of Mad Arts has acted in the film. Himat Singh took care of the camera, while Nipun Sharma did the graphics job.
It is worth mention that another short film produced by Mad Arts, 'The  Story of A Story' has recently won the Founder's Award for the best short film at the prestigious Riverside International Film Festival, California, USA. This seven minute duration film was also directed by Jasraj Singh Bhatti, while the story was written by Jaspal Bhatti.