Driven by the urge to express thoughts, feelings and ideas Neepa Sharma's ARTFILE in collaboration with Hyatt Regency Chandigarh will exhibit intriguing paintings and art by Madan Lal. Piccante at Hyatt Regency Chandigarh will host the Art Celebration from September 14 – 23, 2017.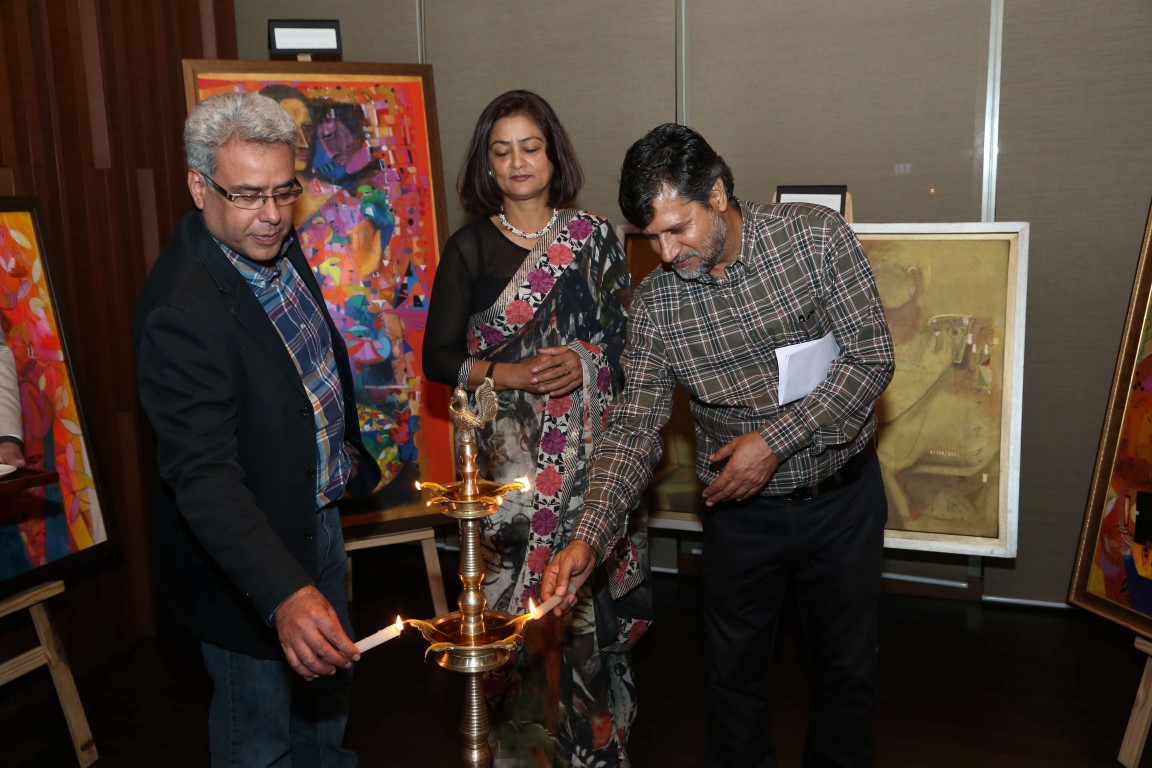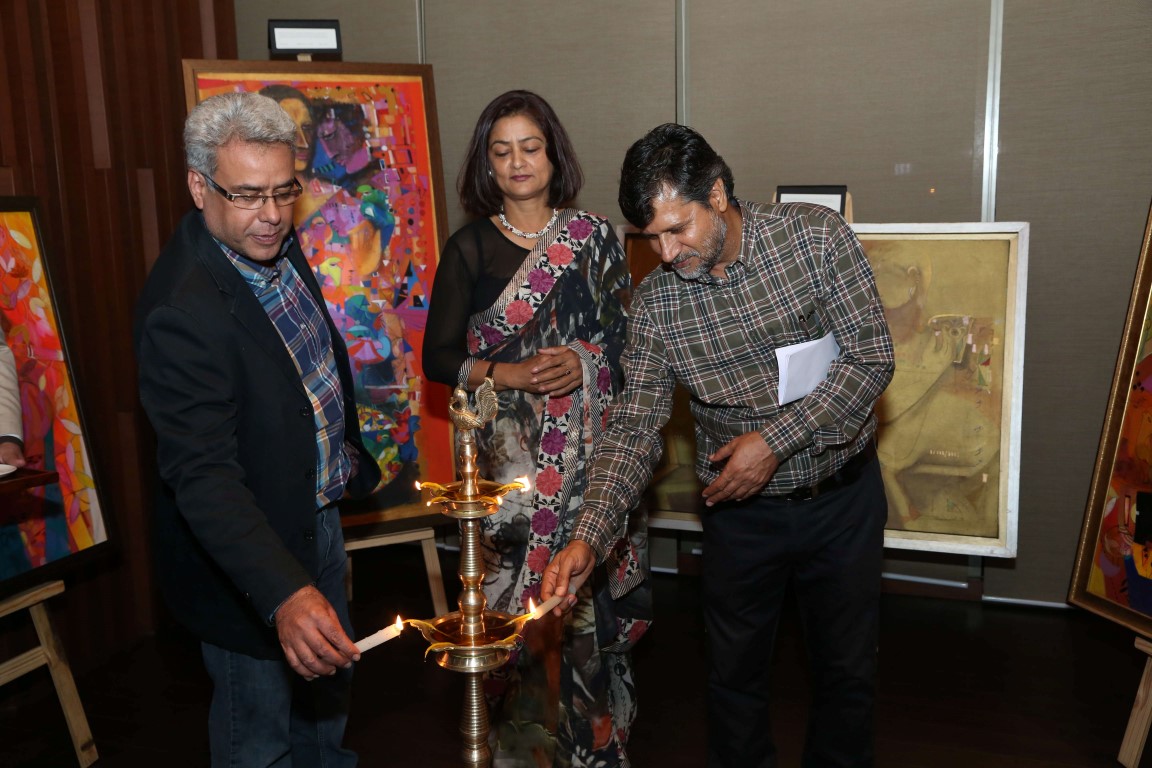 Madan Lal, an alumnus of Government College of Art in Chandigarh, is a gifted artist who has over the years matured and coined a unique idiom, a distinctive signature style that speaks of irrepressible life force. His imagery is figurative, mysterious and communicable simultaneously. Raag, Ras and Naad come together in his vibrant compositions. As forms and colours create perfect symphony the artist pays a celebratory ode to life, and to his art.
His art forms, often part animal part human, communicate most resonantly, resoundingly and joyously. Both celebration and beauty are central to his works, and so is knowledge-seeking inspiration from Buddha, the Enlightened One. Likewise the Universal belief, his Buddha also epitomizes beauty, peace and tranquillity. As Madan puts it, 'in this hard-pressed, highly stressed, befuddled world, if I can sensitize few towards inner beauty that we are fast losing, my purpose would be served."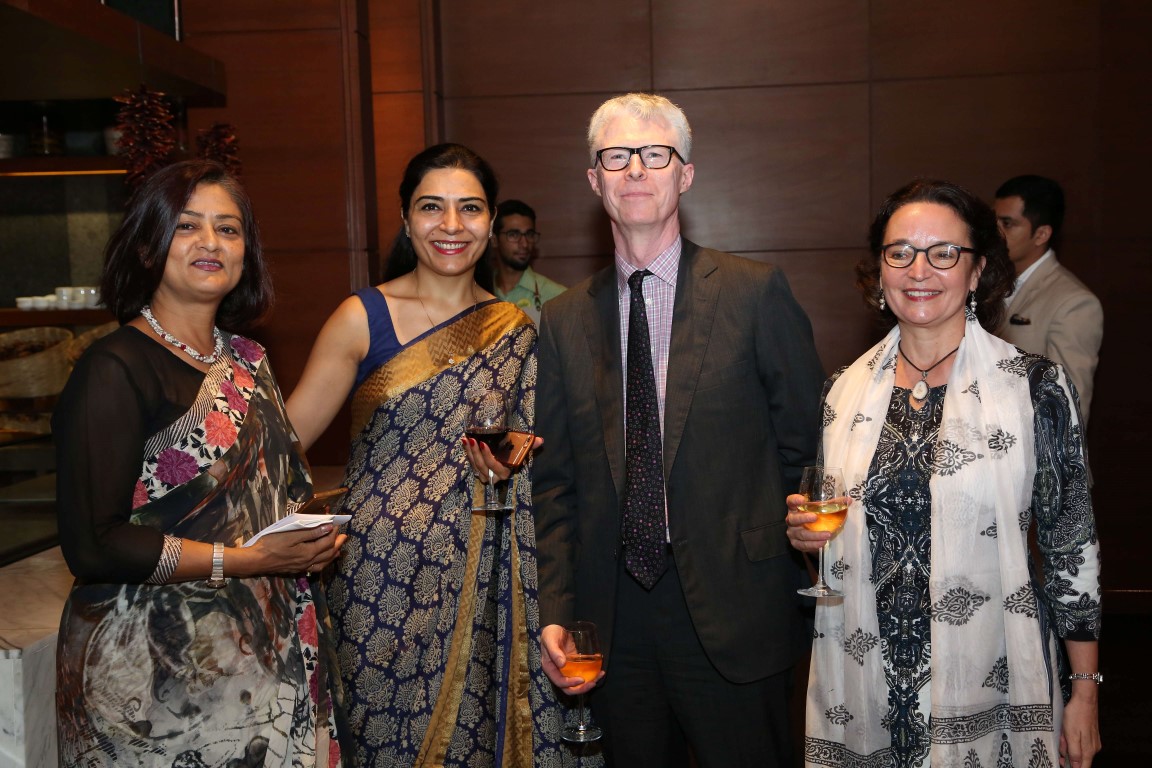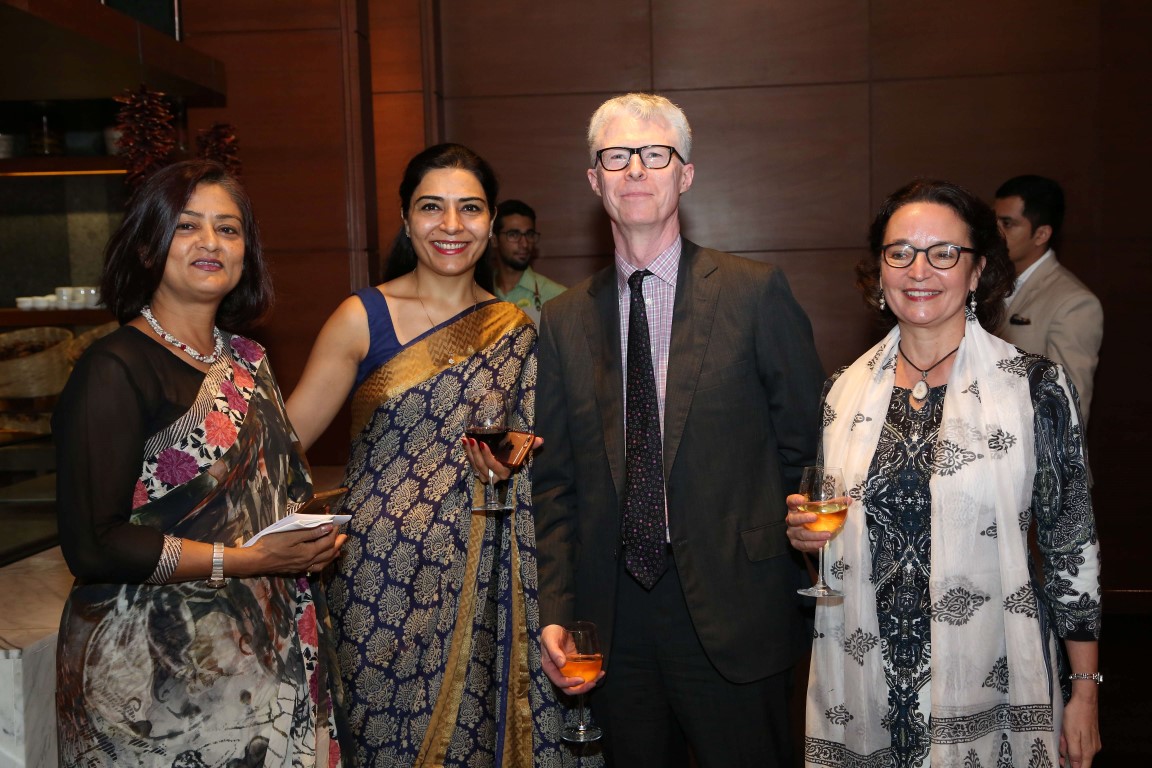 His works seize beauty both inner and outer evolving a dynamics of engaging aesthetics. His colour palette is vibrant and effervescent. Yellows, greens, orange are kissed by richness of gold. Then it dramatically turns blue turquoise et al. Employing medium of acrylics in multi-layered, painstaking skill he creates accomplished, larger than life works, as well as smaller compositions. Rich colours carefully chose pigments; all he reveals go a long way in creating enduring art. By sharing space with metaphysical elements in this materialistic world he asserts that we recognize through words and thoughts. More recently he has started using calligraphic symbols.
Madan brings to us questioning visages of pursed lipped women and quizzing, staring eyed, regal parrots. He effuses his canvases with a selection of iridescent colours of India from forest greens to Rajasthani pinks and the ever blues of sky and mood. Amidst Madan' carefully crafted imagery, we see the paraphernalia of modernity. We notice symbolic arrows and alphabetic texts. We espy the manufactured fusing with nature, and perkily prominent elements of haunting home domesticity.
ARTFILE is an innovative venture that is dedicated to the cause of real art. It provides a platform for talented artists to showcase their work through Exhibitions and shows that are organized by ARTFILE.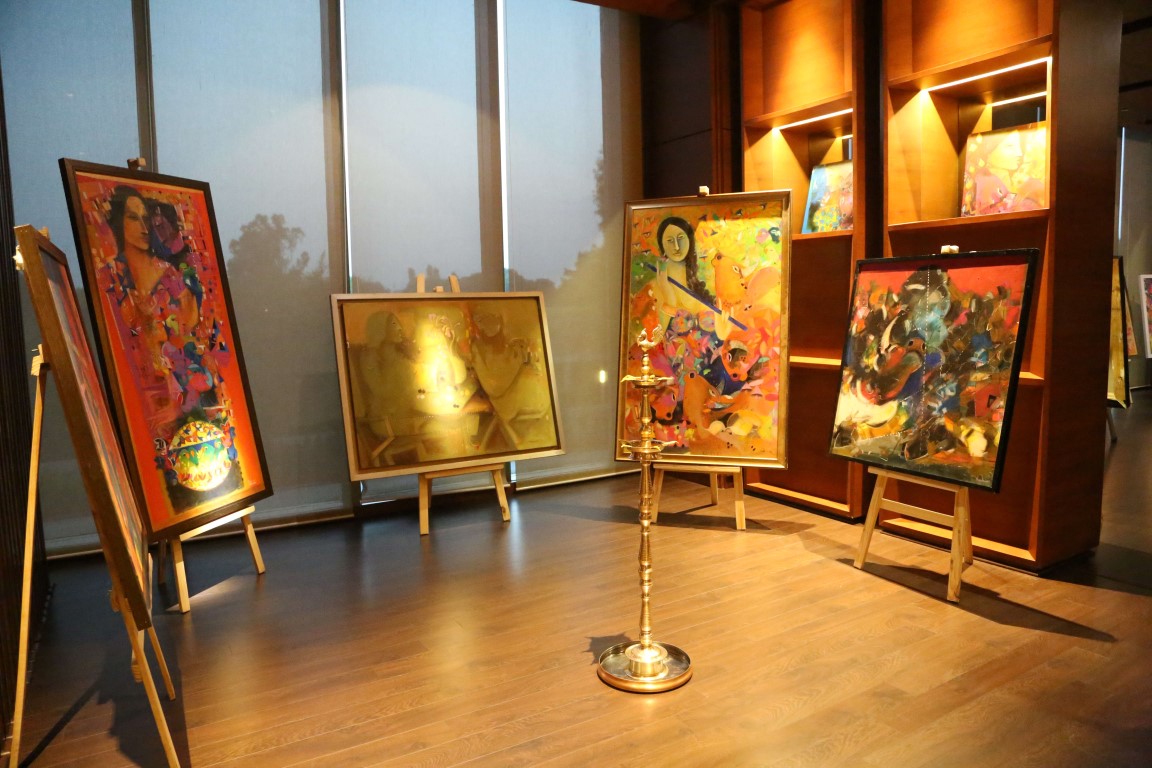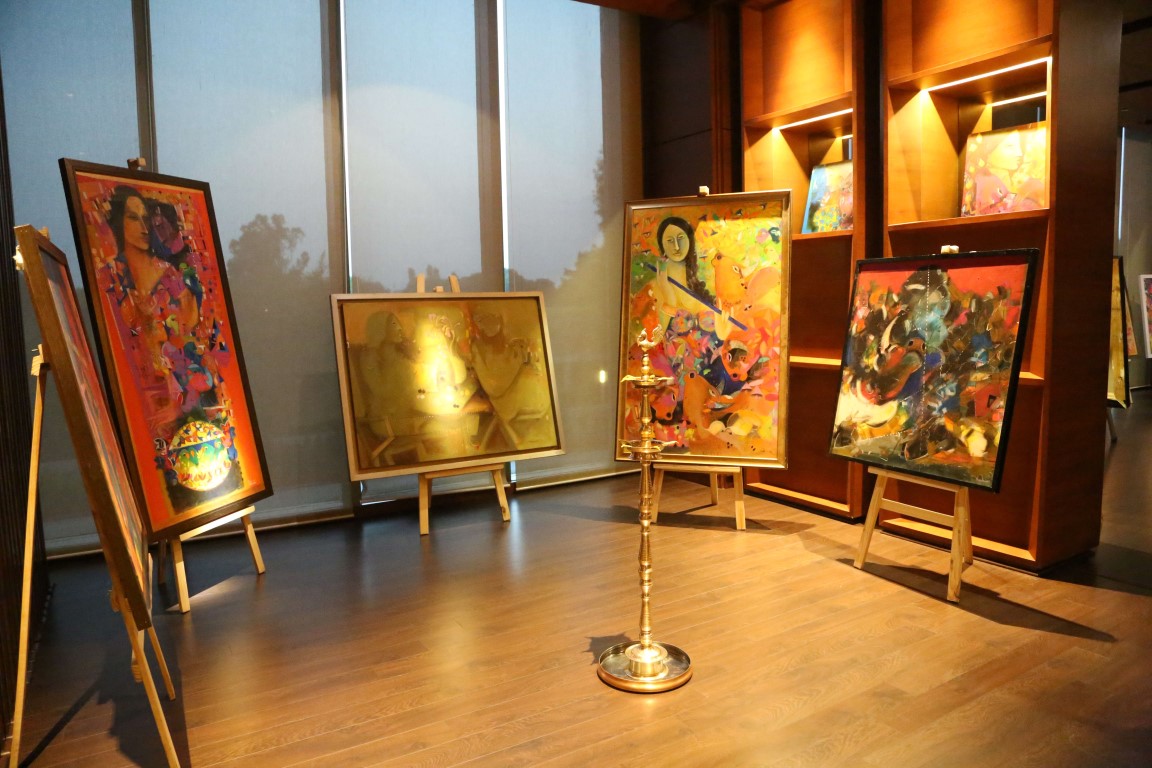 ARTFILE offers dedicated Portfolio Management and advisory on investment opportunities in art. As Advisor Art Investments, Neepa Sharma offers advice to clients wanting to invest in works of art not just for the love of it but also for the value associated with the art and its appreciation in years to come. Services include deep research on comparative sale history of similar artworks, history of the artist, checking  testimonials and authenticity, sale and sale related paperwork. ARTFILE also offers advice on restoration, preservation and appraisals on old artworks and artifacts. An artist herself Neepa Sharma, has been an Art Consultant for over 20 years now. She ran successfully ARTFILE, in New Delhi from 1993-2000. She moved to the US in 2000. After returning  to India in 2011, she decided to get back to her pet passion and start off from where she left.
As a vertical to her existing business, Neepa Sharma also acts as advisor and promoter for young entrepreneurs in the field of art and design. She arranges for and provides marketing strategies, PR tools, and manages social media for these young professionals. She has also been consultant with Hackett of London  in promotional activities based around Art at their retail outlet in Chandigarh.