'Magic Touch' Unique ramp walk sees fashion bloggers turn ramp models : The Wardrobe Story(TWS) founded by fashion experts Anshika Gulati & Amitoj Sandhu, and Bigrox Media, organised a one-of-a-kind event – 'Magic Touch' , which was a fashion bloggers meet at WelcomHotel Bella Vista, Sec 5 here.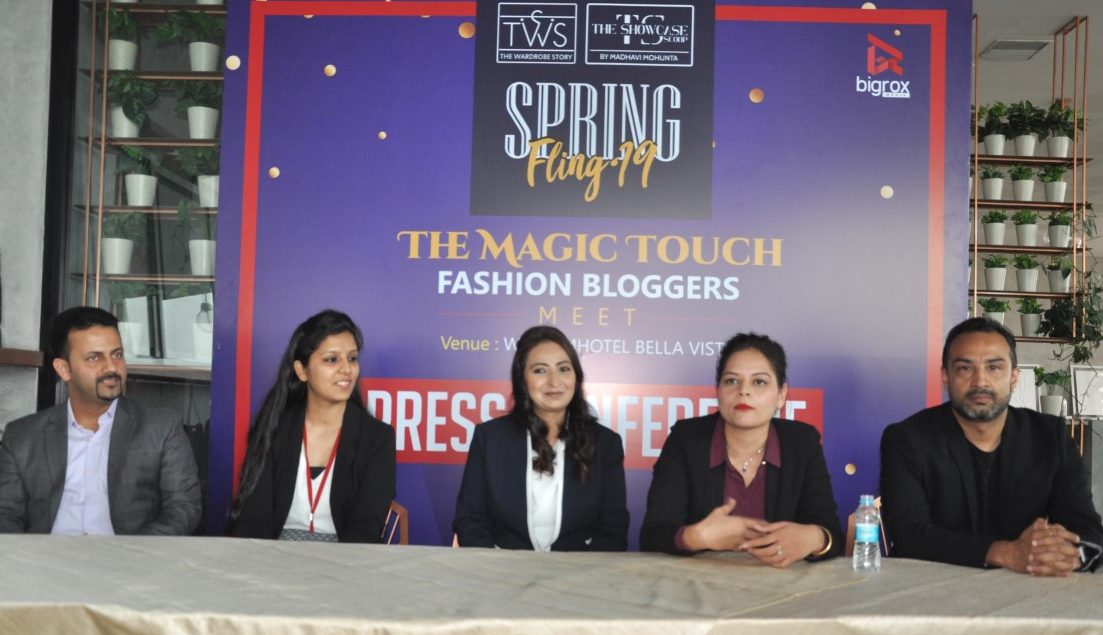 As part of the meet a red carpet segment also took place, in which fashion bloggers flaunted their looks as they sashayed down the red carpet stylishly.
"The idea behind the event was to create a pre event buzz about Spring Fling '19 – a glamour filled and bespoke fashion exhibition which will be take place from Feb 9-10 at Hyatt Regency, Chandigarh and which will showcase designers from across Indian and even abroad. The bloggers who participated in the walk are also putting across the word using their immensely popular social media handles." Said Anshika Gulati, Founder, TWS which is putting up Spring Fling '19 in collaboration with TSS The showcase Scoop by Madhavi Mohunta.
"I am happy to partner with TWS for Spring fling 19. We plan to bring some of the best and first time in tricity designers to Chandigarh." Said Madhavi Mohunta.

According to Sumeet  Soni, CEO & Founder , Bigrox Media , "The bloggers meet organised by us was the first ever of its kind in the region. We will be having many such exciting events for the bloggers to create a platform where they can meet more often and connect."
Check out at Instagram :
Twelve(12) fashion bloggers first received a complete makeover from an expert team of Cleopatra and were dressed up in trendy designer wear from the collections of fashion label Turquoise By Rachit Khanna. The bloggers turned models donned jewellery by Mani Muktaa.The event's  photo-shoot was done by Amit Sood Photography, which is a renowned name in the photo shoot and video production arena of the region. 
Like us at Facebook :
It is noteworthy that Spring Fling'19 will showcase A-list designers and many fashion brands will  launch their collections for the first time in North India, at Chandigarh.