A Day Trip to Pandavpura : When you are a full-time professional, weekends are mostly about running errands or hanging out with friends. I am no different. But, after some time, this becomes predictable and monotonous unless something major happens.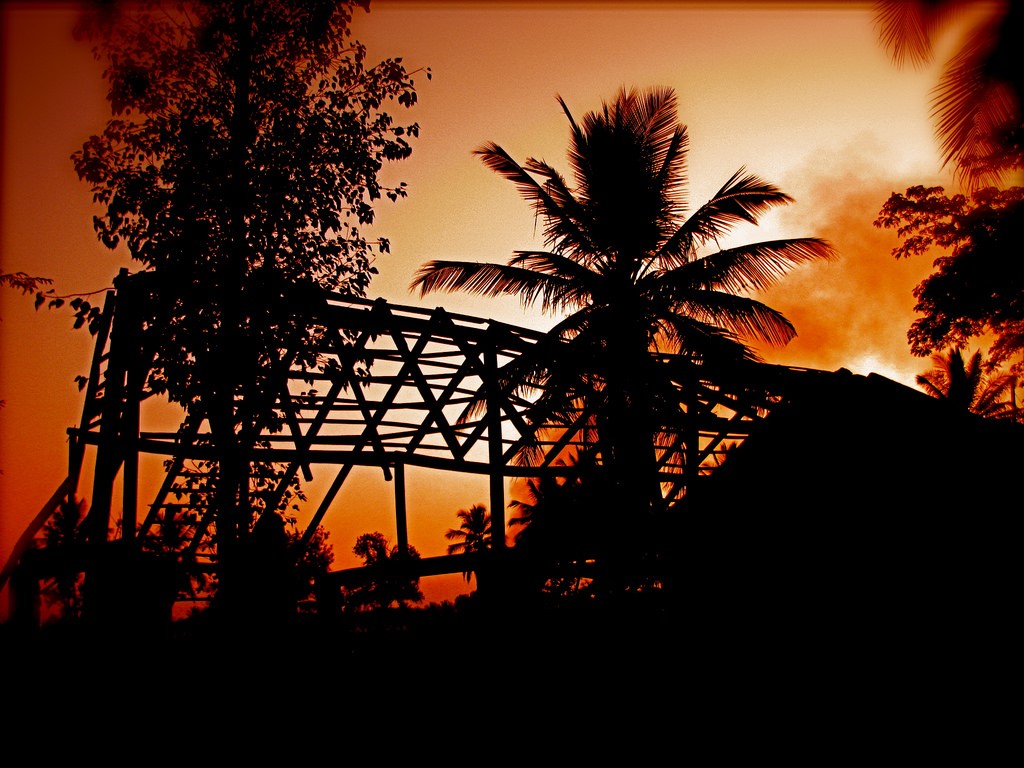 For instance, one of our group members recently moved to Mysore. So our girl gang met up in Mysore to find what the City of Palaces had in store for us. After a detailed city tour, our friend suggested we should do a day trip outside town and relive our 'good old times'. She found this place called Pandavapura, right outside Mysore city.
Getting there
I had briefly read about this place in a travel blog but never knew much about it. So on a cool January morning, four of us headed out on NH 150 A from Mysore. Being new to the city, we didn't want to drive and decided to book a cheap and affordable cab from Mysore to Pandavapura.
It is indeed surprising when we found out that within an hour's drive from the bustling city of Mysore, one can actually land at such a scenic nature spot. And you will soon find out why I say so.
Pandavapura sits in the Mandya district of Karnataka, which is barely 30- 32 Km from Mysore. It took us less than an hour to reach, at that time of the day. But where we had reached was the edge of the town and the real beauty of the place was yet to unfold itself.
A short trek to a surprise
We took a deviation from the concrete roads and started driving down a narrow, dusty path, which looked like a trail made by tourist vehicles. After a short ride, we came to yet another edge of a trail, which sure looked like a trekking route which led somewhere up the hills. The driver had to park somewhere there, so we left the car behind and started walking. Although we were not prepared for an uphill trek, it turned out to be fun. We kept stopping every now and then to catch our breath. Soon, after treading through the rugged boulders and scrappy bushes, we landed at the top of the hills and witnessed the most beautiful sight of the day! The Thonnur Lake is like the best-kept secret of Pandavapura unless you discover it. Surprisingly, there was no one around at that time, except for a few stray travelers around the lake.
Somehow, all of us managed to reach the lowest edge and just touch the cool water of the lake.
We came back to our car after a couple of hours and took the cab around to the other side of the lake, which was more popular among tourists. We were glad to have found a dependable car rental in Mysore so we could explore without any worry about the hourly cost or safety, for that matter.
The history of Pandavapura
The banks were neatly laid with stone steps, while huge boulders lined the other edge of the lake. There is also the Thonnur Temple nearby, which just adds to the charm of Pandavapura, with its ancient stone architecture.
While roaming around and talking to people, we also learned about the history of the place and it goes like this –
Named after the Pandavas, this place finds its reference in the episode of the great exile. When the Pandavas were exiled from Hastinapur, they lived here in what is now Pandavapura. Kunti, the former queen, and Pandavas' mother, fell so much in love with this place that her sons named the hill Kunti Betta after her demise. There is another story about Bheem slaying the obnoxious Bakasura right here on this hillock.
Just sitting there on the banks of the clear, blue lake, and absorbing the panoramic view of the lake against the greenery was truly a refreshing experience for all of us, a change from our weekend lunches and movie dates.