Now Cooling and comfort without compromising on Stylish Looks
The series includes –3 Desert Air Coolers and 6 Personal Air Coolers
NewZNew (New Delhi) : Maharaja Whiteline became Groupe SEB India (P) Ltd.in 2014 and is the country's leading consumer durable brand in the air coolers, mixer grinders, juicer mixer grinders and room heaters category enjoying immense brand equity within the space. With summers just round the corner, the brand has unveiled its new range of Desert and Personal Air coolers. The range comprises of 3 desert and 6 personal coolers. All the models are aesthetically superior, performance driven and energy efficient models which are certain to be a great addition for your home this summer season. These new variants are amongst the best offerings within the category. All of them have been developed after gaining years of experience in the category and are a resultant of thrust on R&D with European quality consciousness. These air coolers boasts of high in-class air delivery and air throw distance in addition to energy efficiency, thus a perfect companion for the sweltering heat.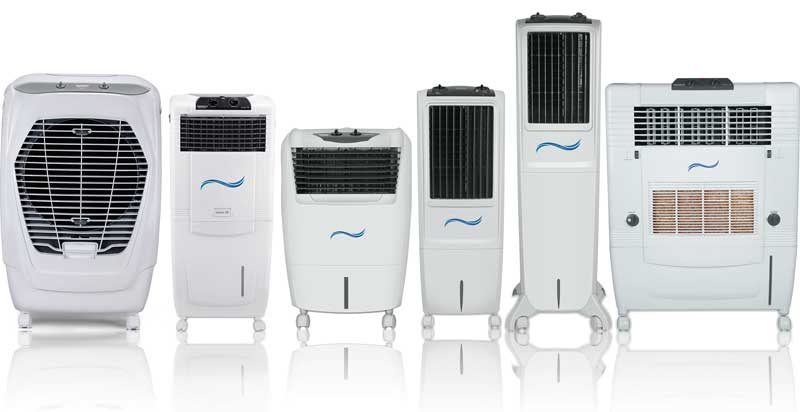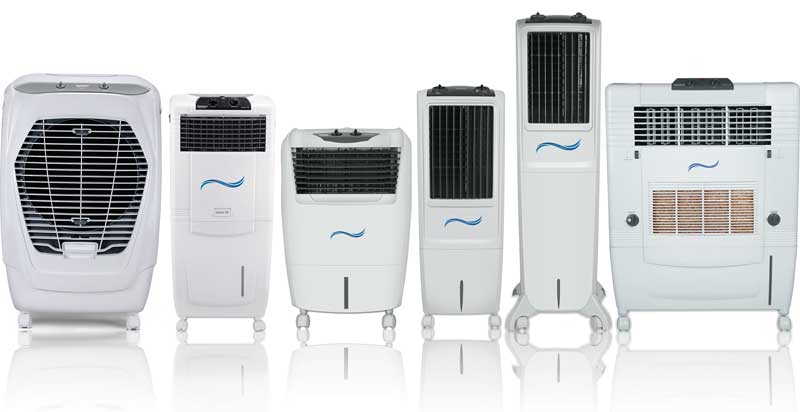 The series comprises of three hi-comfort Desert coolers and seven well-designed Personal coolers, namely, Blizzard 60, Atlanto+ andAtlanto in Desert Air Cooler category and Frostair10 and 22, Torrent 30 and 18,Blizzard 50 and 20 in Personal Air Coolercategory.All the models comprise of castor wheels for easy movement around the house. A 3 speed blower control is accompanied by 4-way air deflection which ensures even coolingin through the room.
Commenting on the launch, Mr. Shirish Khedkar, Senior Vice President – Sales, Groupe SEB India (P) Ltd. said "Groupe SEB India saw a great season in 2014 as well as 2015 despite a muted industry performance and now we are determined to replicate this performance and consolidate our position as a leading player in the Air Cooler category. We did tremendously well last year on the back of a refreshed product line-up, which will remain to be our focus area along with an aesthetically superior range in season 2016"
He added, "Being a leading home appliances brand, our objective has always been to create thought through solutions for the existing and new segment of buyers. Both our desert and personal air cooler range launch is in line with the same vision. With all the new features, this range is an ideal fit for the tropical Indian summers which are known to be extremely hot and humid, especially in the northern region of the country."
Key features of the new introductions within the Personal Range of Air Cooler:
Blizzard 50 and Blizzard 20: 
With double blowers for heavy air throw and high air delivery capacity, the blizzard series comes with water tank capacity of 50 and 20 litres and is a must-have for any home which desires cooling with style. These sleek and stylish air coolers come with Honey Comb Pads which retain water for longer and hence give a long lasting cooling.Blizzard 50 and Blizzard 20 are priced at Rs.11349 and Rs. 9999 respectively.
Torrent 30and Torrent 18:
With a water tank capacity of 30 L and 18 L, Torrent range with Honey comb pads is certain to provide long lasting cooling.These air coolers come with heavy air throw and high air delivery capacity, which makes it more proficient.Its rust proof ABS body is an add-on to its attractive exteriors. Torrent 30 and Torrent 18 are priced at Rs. 11,899 and Rs.10,399 respectively.
Frostair22 and Frostair 10: 
High on aesthetic quotient, Frostair series comes in water tank capacities of 22L and 10 L. With heavy air throw capability, high air delivery and specialpadding(Honey comb in 22 and 20 L model while wood wool pads in 10 L model), each one is a value add for any home for the scorching summers. Honey comb pads ensure long lasting cooling. Both the models have a compact design with best in class performance. Frostair 10 and Frostair 22 are priced at Rs. 7699 and Rs. 9999 respectively.
Some distinct features of these newly unveiled models in the Desert air coolers range: 
Blizzard 60, Atlanto+ and Atlanto :
With a tank capacity of 60 L (Blizzard 60) and 45 L (Atlanto+ and Atlanto), all three models come with castor wheels for ease of movement around the house.
Blizzard 60
Double blower for heavy air throw and 4 way air deflection
High Cooling capacity with a power consumption of 200watt
Heavy air throw and high air delivery
60 L water tank capacity with water level indicator
Sturdy body with well-designed exteriors
Built with a tough material, the blizzard 60 desert cooler will look as good as new for years to come
It is now available in the market at a price of Rs. 17,699
      Atlanto+
With high-air delivery, honeycomb pads for lasting cooling effect and 4 way air deflections, it makes the cool air reach every corner of the room
Its large tank capacity of 45 litres removes the need of frequent refilling
Its unique design complements every kind of home décor
Built with a tough and anti-rust material, the Atlanto+ desert cooler will look as good as new for years to come
It is available in the market for Rs. 12,799.
Atlanto:
Heavy air flow and high air delivery
4 way air deflection
45 liters of water tank capacity
Stylish and modern exteriors makes it a beautiful addition to any home
It is available in the market for Rs. 12,099
 The new range boasts of an unmatched quality, beautiful exteriors and best-in- class performance. It has been developed with the help of brand's in-house R&D and the design team's expertise. Following the 'Make in India' philosophy, manufacturing of all the products of this range has taken place in Groupe SEB India's own factory in Baddi, Himachal Pradesh.  All the products are manufactured with international quality standards of Groupe SEB and hence, come with an assurance of remarkable performance and durability. With summers already knocking the doors, it is high time you bring home one of these power packed and attractive range of Air Coolers. So wait no more and bring home these summer saviors and enjoy a cool season.