RentSher, a leading online product rental marketplace in India and the UAE, recently added high-end laptops to its wide-ranging list of rental products. Already established as a digital disrupter in the rental marketplace by offering a comprehensive IT infrastructure product listing, RentSher is now offering laptops from top-notch brands including Intel Xeon and Apple MacBook to further its vision of providing simple renting solutions to its extensive list of clients.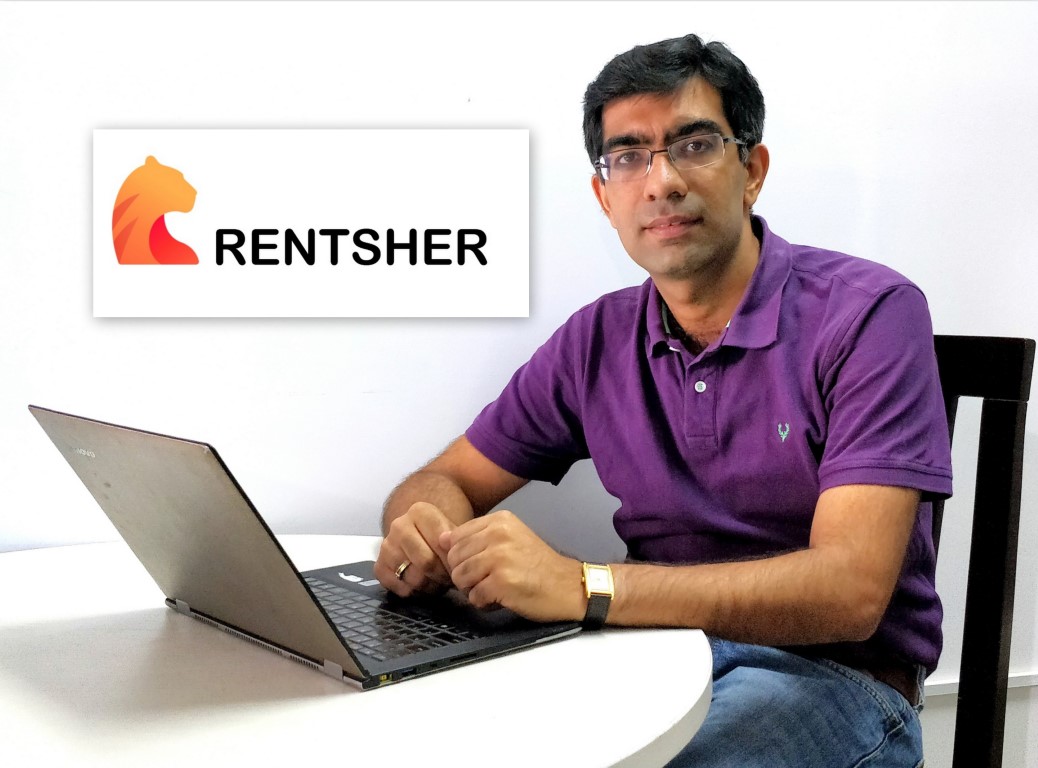 Priced anywhere between INR 1.2 lakh and 2.4 lakh, high-end systems provide unparalleled power, superior battery life and seamless operation. Through RentSher, customers can own these luxurious laptops with rents ranging between INR 4990 – 16,000 per month. Typically, rental charges for a laptop configuration of Core i3 starts from Rs 1,680 per month and can go up to Rs 8,500 per month for a high-end Macbook like core i7 with 16GB RAM.
On the back of rising demand from IT hubs, RentSher.com adds high-end laptops to its product listings
Additionally, top-of-the-line models such as Xeon Octa Core rack server with 128 GB RAM and 600 GB SAS HDD go upto INR 30,000 per month. By providing superior quality systems at nominal prices, RentSher is ensuring that technology par excellence is available to professionals across all sectors of the society that enables them to produce work of the highest order.
Since its inception, RentSher has experienced massive demand for laptops and workstations from small and medium enterprises, as well as startups looking to cut down on capital costs. Further, freelancers and consultants working on scattered projects and side-preneurs managing 9-5 jobs and side businesses simultaneously, greatly benefit from nominally priced, top quality laptops that are easily sourced from trusted vendors and are available at flexible rental periods.
In order to meet the transforming demands of the increasingly gig-based economy, RentSher offers rentals starting from a day or week, and can go up to several months. The rationale behind single day rentals stems from new-age tech requirements such as large scale Hackathons, video shooting using laptop and Skype interviews.
RentSher's seamless services are offered across 10 major cities, while IT requirements majorly arise from IT hubs like Bangalore, Hyderabad, Delhi and Mumbai. The unique platform follows a first-of-its-kind model wherein customers are not required to request availability as only available products are listed on the website for immediate booking. While low-end systems are delivered within a period of 24 hours, high end systems which require certain tweaks before delivery, reach customers within 48-72 hours. RentSher is the only company in the product rental ecosystem that caters to bulk requirements of upto 100 systems within timelines similar to those of single system requests.
The platform's assorted inventory of products, exceptional customer service and best in class rental plans have placed RentSher among the frontrunners in the product rental space. To offer superlative customer experience, the platform focuses firmly on delivering perfect laptop configurations and zero in on models after thorough contemplation in line with the needs of customers. Its supremely talented technical team guides customers throughout the renting process to ensure that they receive exactly what they are looking for without any glitches or hassles.
Currently, IT infrastructure contributes to an impressive 25-30% of RentSher's overall revenue. Thanks to the rising demand for technology across all jobs and verticals, it projects a CAGR of 150-200% in the next 3 years as the India Startup story continues.
About RENTSHER
Rentsher is an online rental marketplace which rents out electronics, medical equipment, apparels, camera lenses and event peripherals. It is also an online marketplace using the asset-light model business by bringing many offline vendors.
Incepted in October 2015, RENTSHER is the brainchild of IIT and Oxford graduate Harsh Dhand. Headquartered in Bengaluru, RENTSHER is a transparent, easy-to-use service that offers online rentals for anything, that is scalable as a marketplace, and enables social sharing and promotions. RENTSHER received 2Cr seed funding in 2015. The round was led by ex-McKinsey investor Vaibhav Doshi along with other entrepreneurs-turned-investors including Abhay Singhal, Co-founder of InMobi; Vibhu Garg, Co-founder and COO, Unicommerce; Joby Babu, COO, Nimbuzz; Abhishek Acharya, GM, Philips India and Manish Shah of Wipro, UK. RENTSHER is working towards building an operationally light-weight and scalable model that can create an ecosystem, where reusing via renting and sharing products becomes easier and convenient for all.
For further information: https://www.RENTSHER .com       www.RENTSHER.ae