BBC WORLD SERVICE created a huge shout-out in Mumbai this weekend by illustrating a new public splash to support their "Make more of your world" campaign.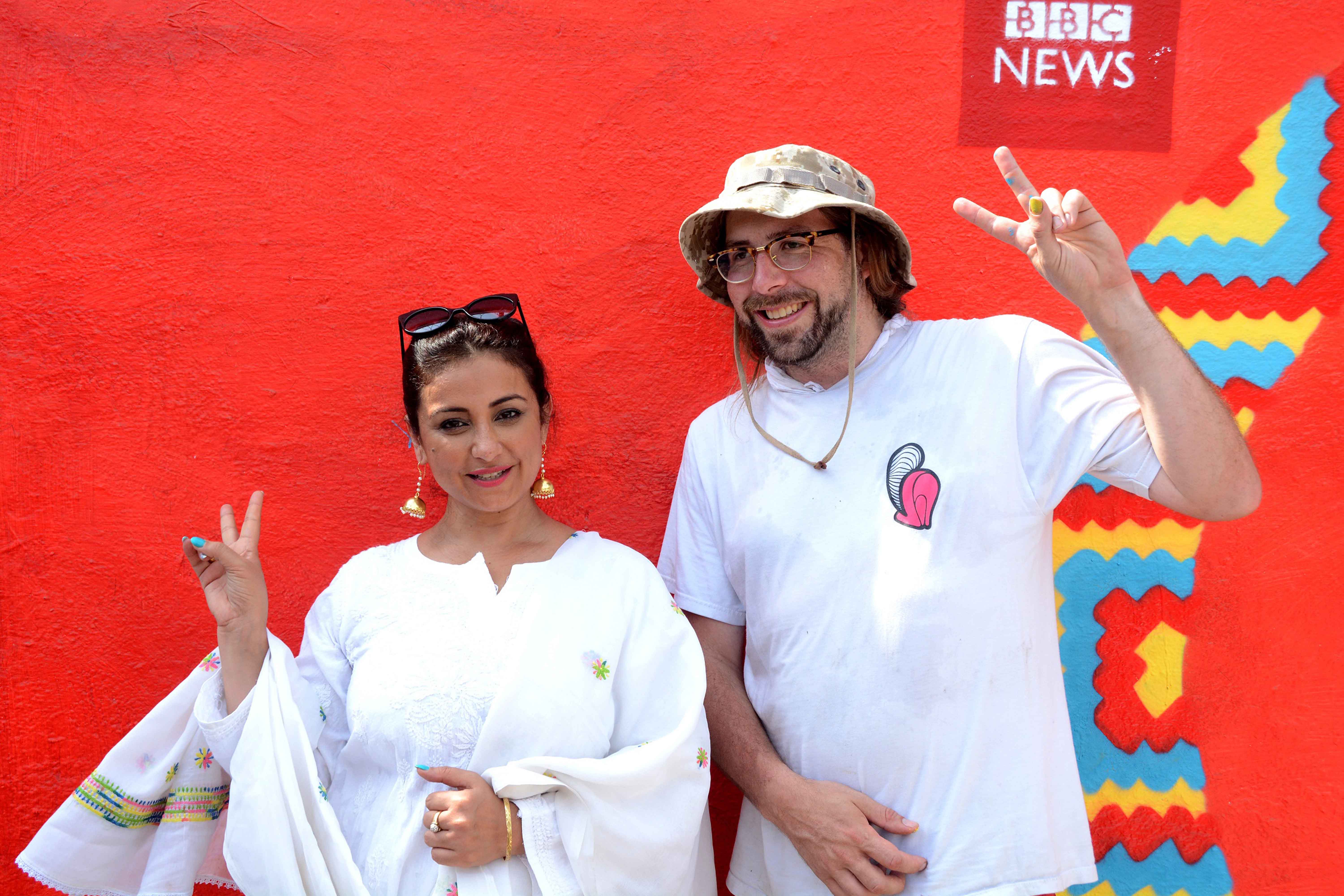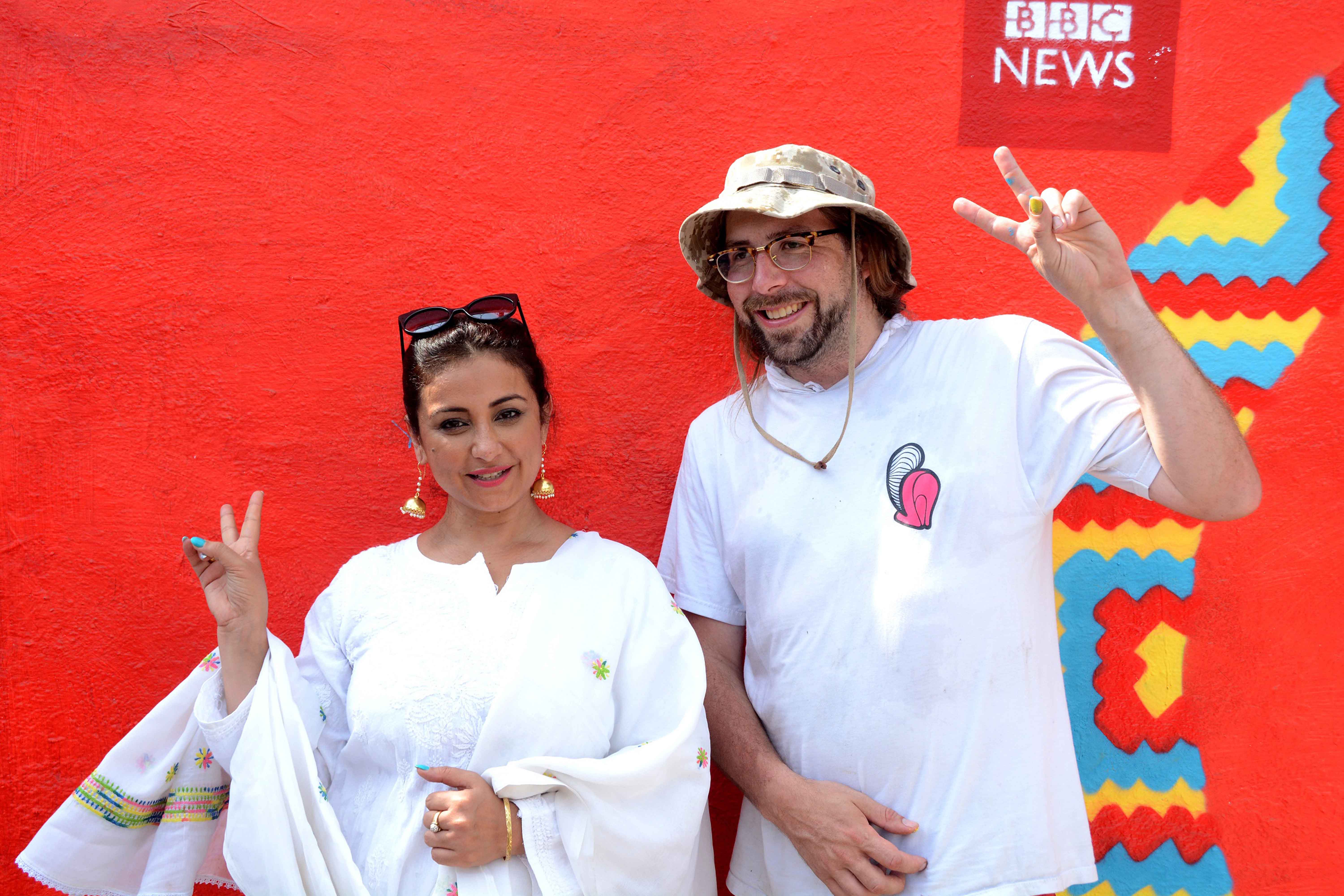 Renowned Bollywood actress Divya Dutta visited the site to witness the artwork. The campaign was developed in house by BBC Creative who worked in partnership with the renowned graffiti writer turned artist, INSA. INSA is at his very best when on location, painting bright and beautiful art straight onto the environment. As part of the campaign the BBC Marketing team commissioned a 100ft wall opposite Juhu beach where INSA produced a bespoke artwork that connects directly with its surroundings, literally making more of the world around us.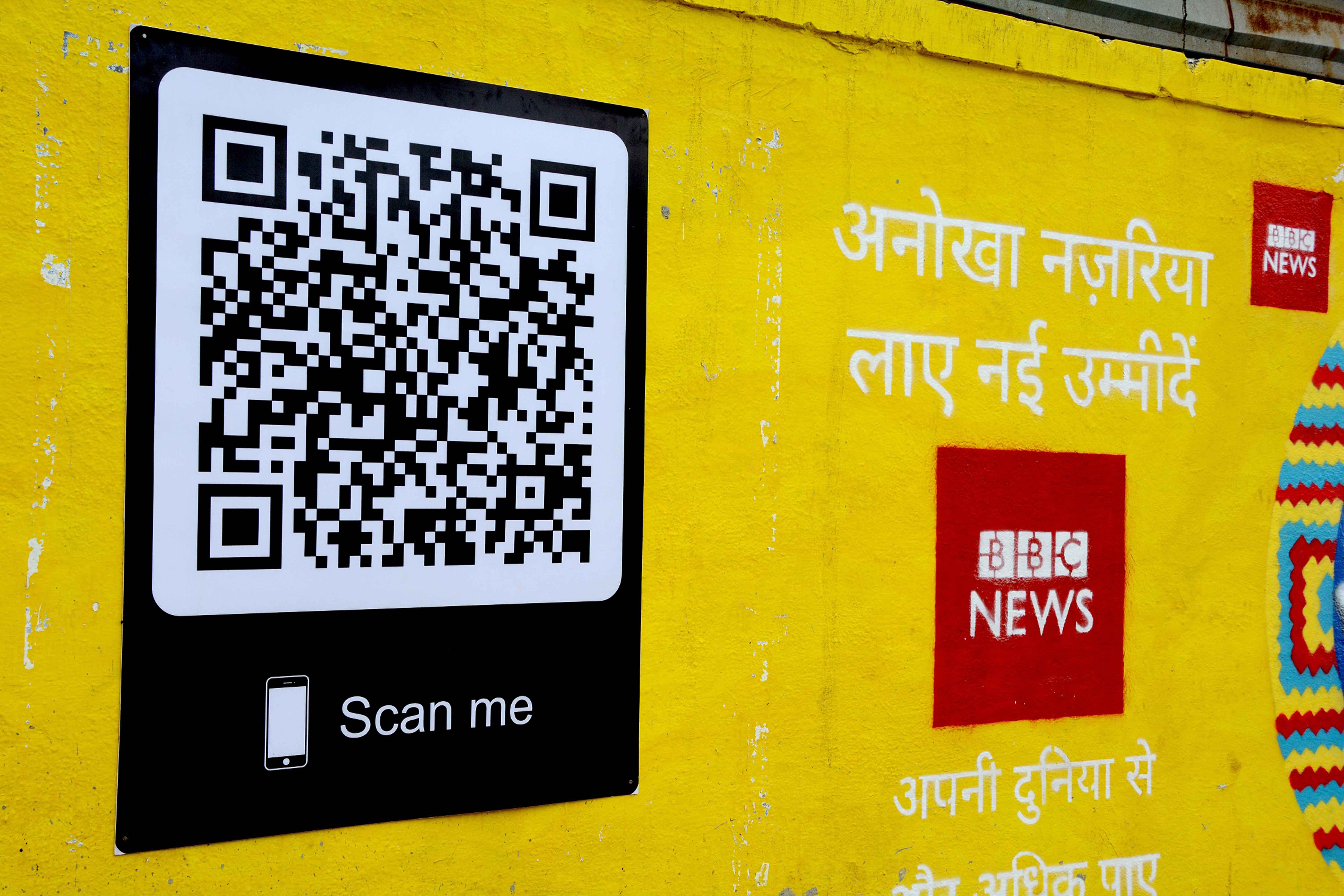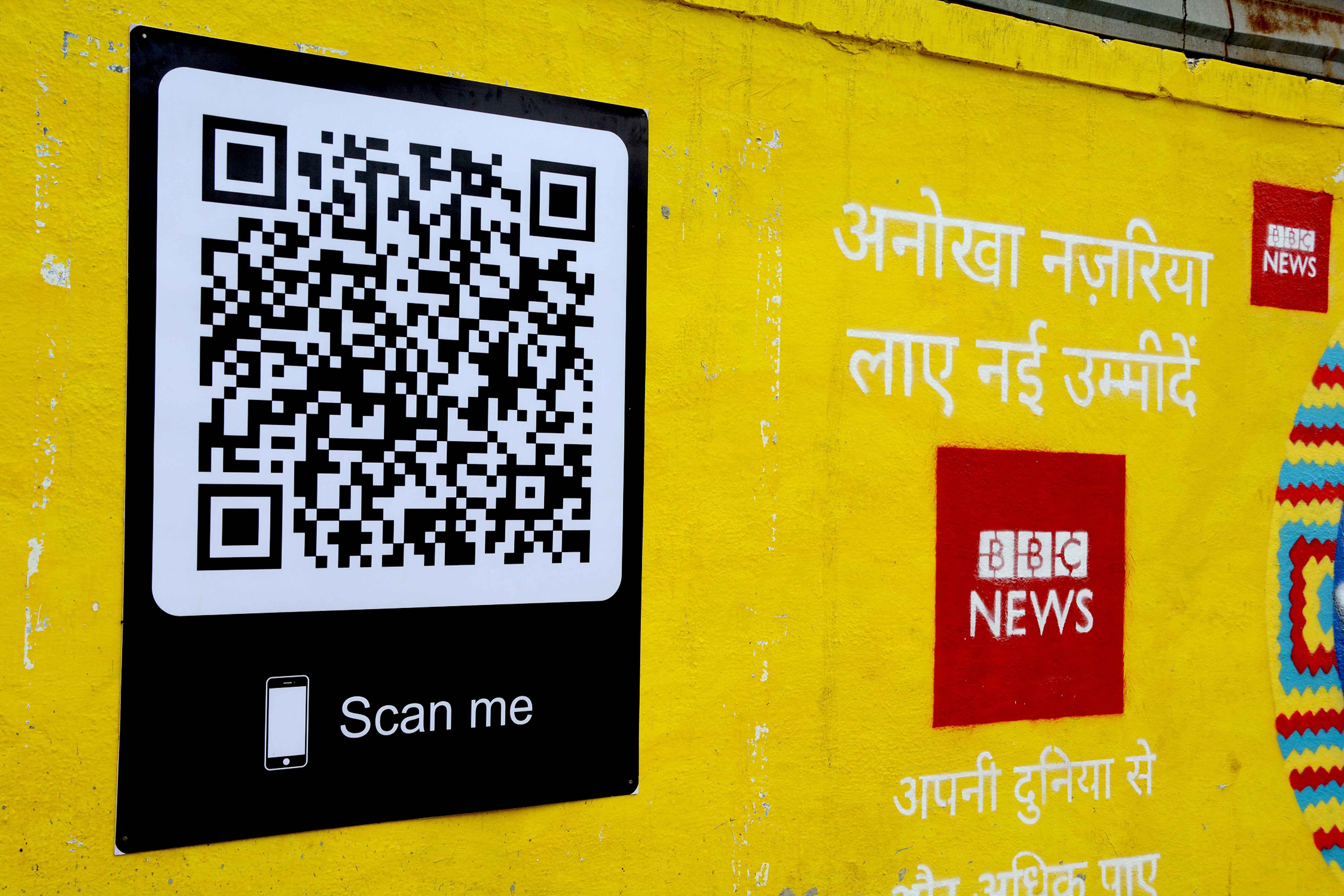 INSA split the 100ft wall into 12 frames and turned grey, smoking chimneys stacks into beautiful green trees. The 12 frame narrative is brought to life using an image that changes ever-so-slightly each time, a labour intensive and meticulous task.  The end result is completely mesmerising, creating a looping 'Gif' that blurs the offline and online worlds.  At either side of the wall, people can scan QR codes taking them to YouTube pages where audiences can view the 30 second TV ad.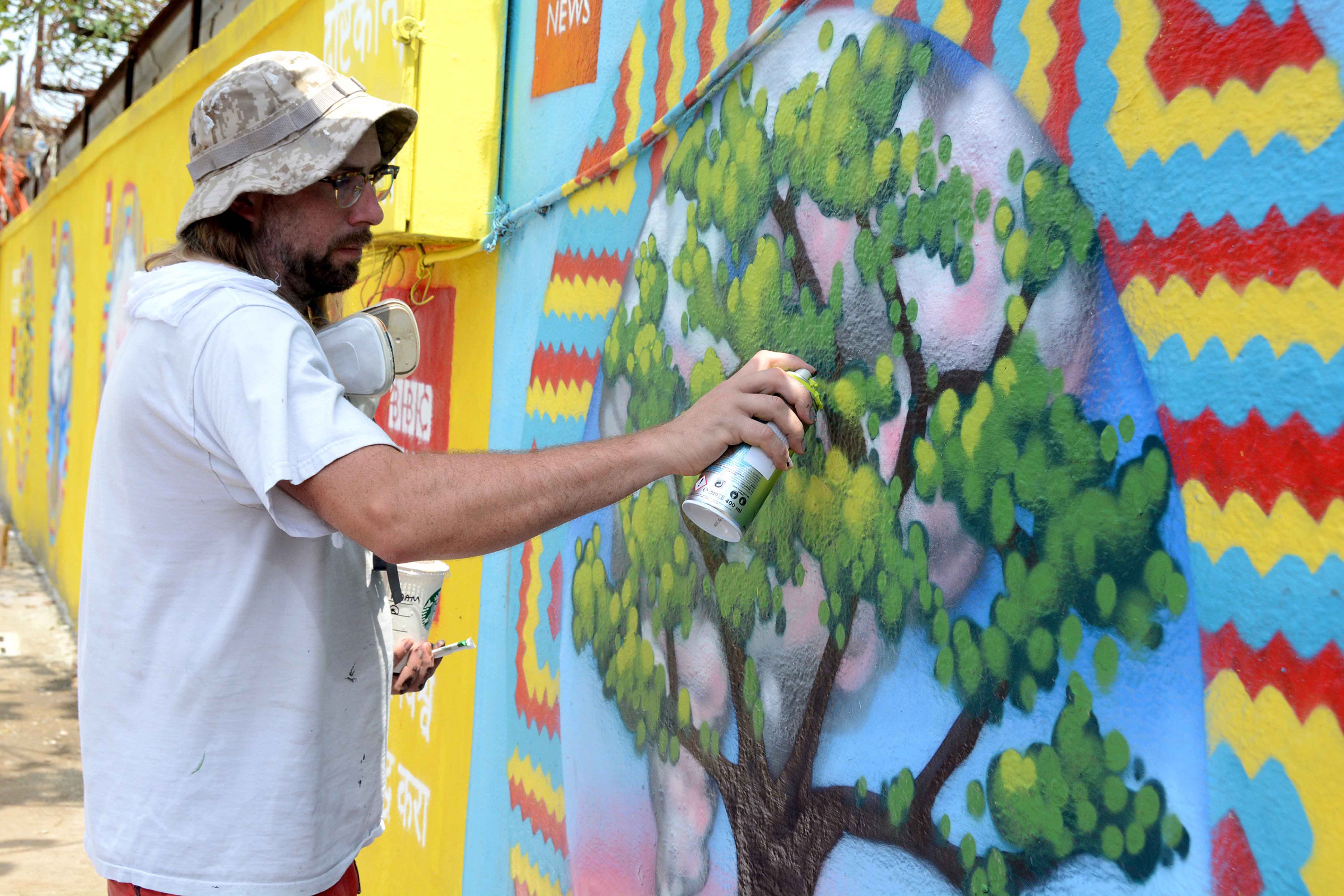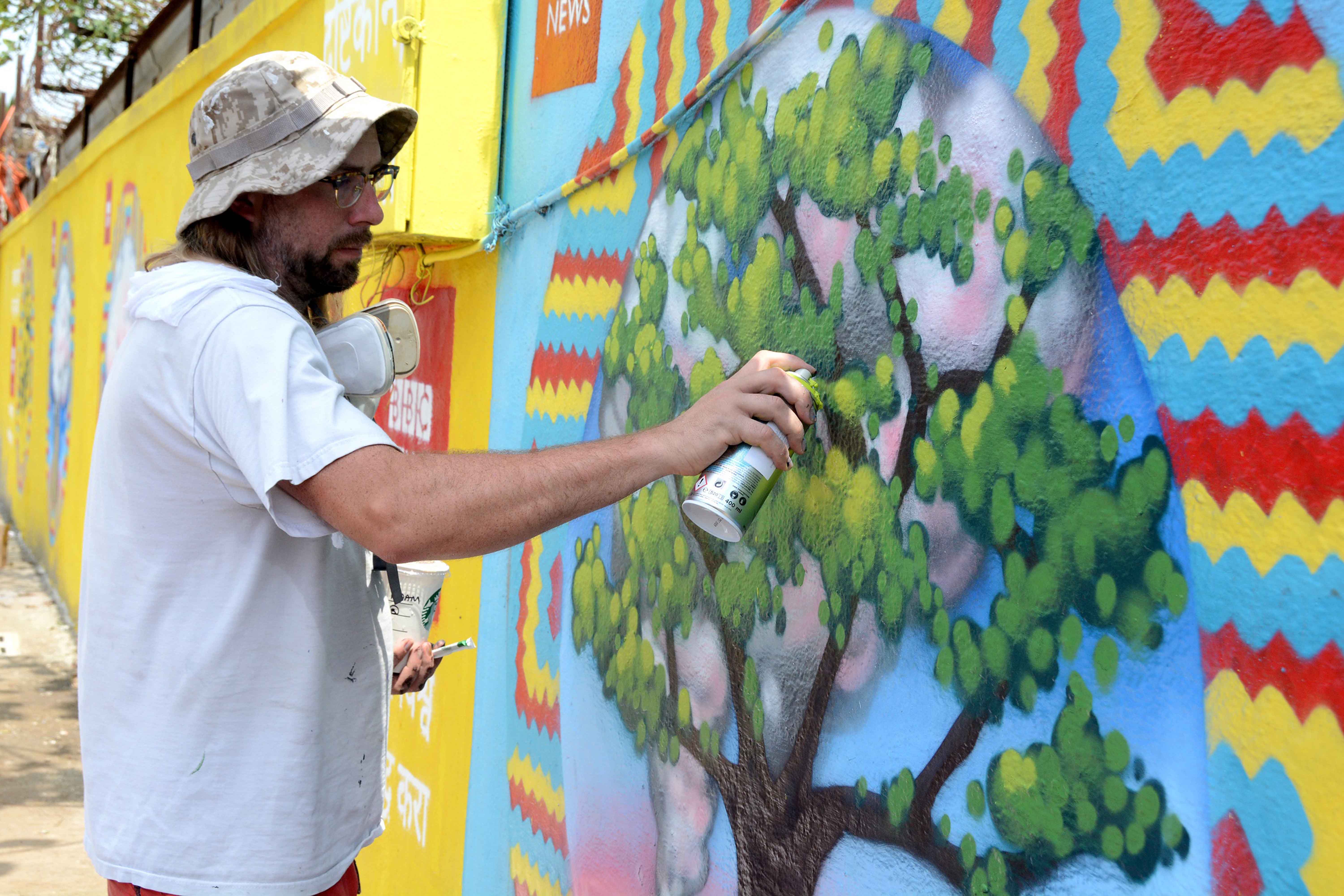 Links to the video:
Hindi:https://www.youtube.com/watch?v=H15jTPxYmGc&feature=youtu.be
Marathi:https://www.youtube.com/watch?v=w-jtR6pEDkQ&feature=youtu.be
Gujarati:https://www.dropbox.com/sh/8wvp7esux3g9zm8/AAAJbxjazXz6Qy4XuJXv_uOJa/Gujarati/TV/WS_BRAND_Chimneys_16_9_30s_Gujarati.mov?dl=0
Punjabi:https://www.dropbox.com/sh/8wvp7esux3g9zm8/AAALTVjp_4N5owF3sevHo54ea/Punjabi/TV/WS_BRAND_Headphones_16_9_10s_Punjabi.mov?dl=0
Tamil: https://www.dropbox.com/sh/8wvp7esux3g9zm8/AAC0SmkYTvZwl0XcwihLtyVaa/Tamil/TV/WS_BRAND_Chimneys_16_9_30s_Tamil.mov?dl=0
Telugu: https://www.dropbox.com/sh/8wvp7esux3g9zm8/AADK2QiQUc5bKRUKqGmGF6B9a/Telugu/TV/WS_BRAND_Chimneys_16_9_30s_Telugu.mov?dl=0
This brand campaign highlights new BBC WORLD SERVICE local languages that are now available to audiences in India. The main objective is to drive reach and to position the BBC as a news provider that offers something unique for audiences.
Lisa Santoro, Head of BBC Marketing, World Service said: "This was an extremely ambitious campaign from the outset. The extensive market research, developing a creative proposition that would work across an entire country and launching in 6 languages simultaneously was an amazing achievement. We delivered an integrated marketing campaign that allowed us to be innovative, creative and dynamic in a fast moving, competitive market"
BBC World Service has enhanced existing language services and has launched 12 new services including 4 in India which are: Gujarati, Marathi, Punjabi and Telugu. This means the BBC World Service will be available in 42 languages including English. Along with developing these language services BBC World Service continue to ensure their editorial offering covers News in its widest sense and that audiences are aware of this.
The campaign drives people to consume BBC News content to help them make more of their world!