The prestigious Manisha Asian 6-Red and Team Snooker Championship will be held from June 23-29 at Hotel Park Plaza, Zirakpur, Punjab. The Punjab Billiards and Snooker Association (PBSA) is organizing the Championship under the aegis of the Asian Confederation of Billiard Sports (ACBS) and Billiards and Snooker Federation of India (BSFI). The total prize money of the Championship is around Rs. 21 lakhs.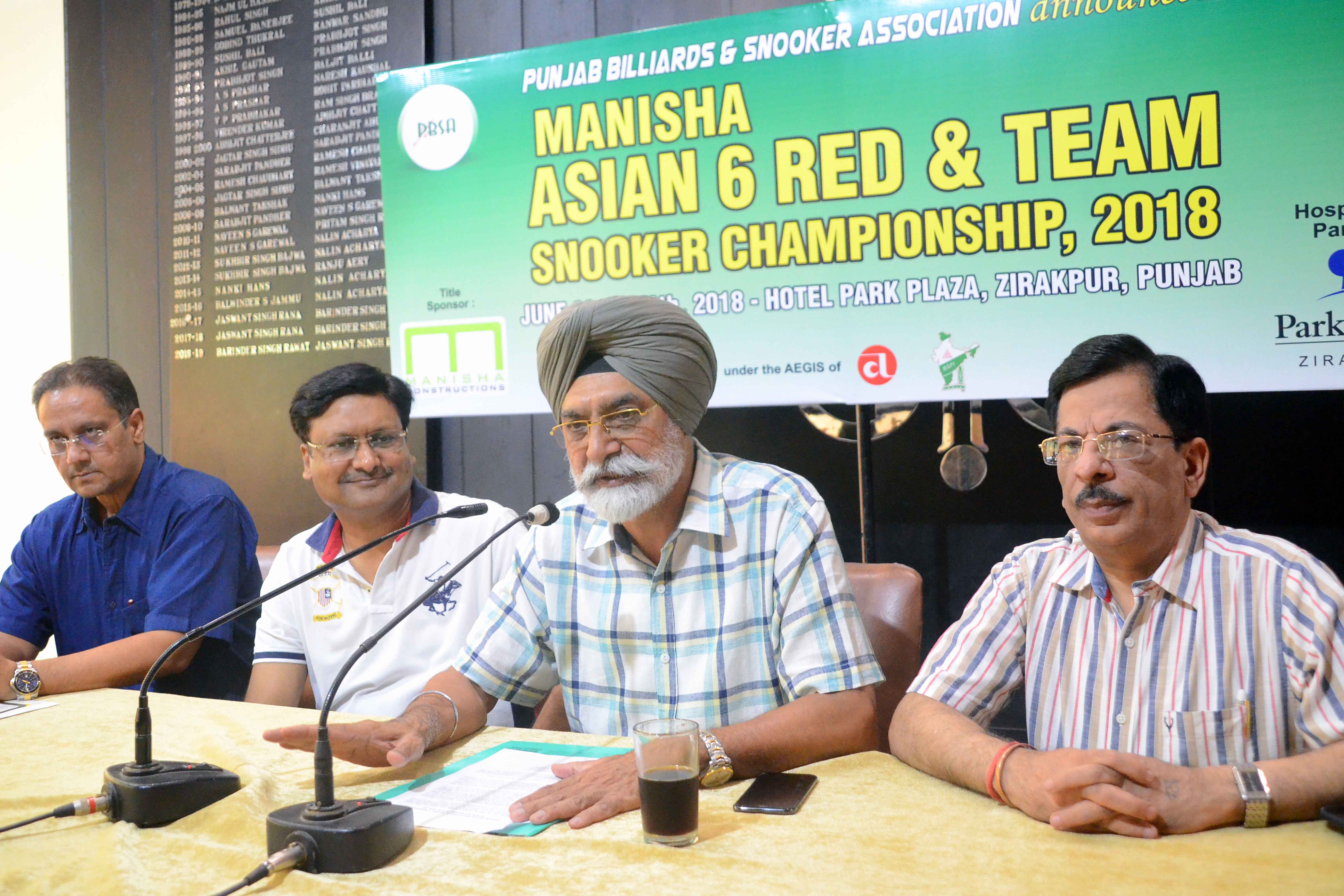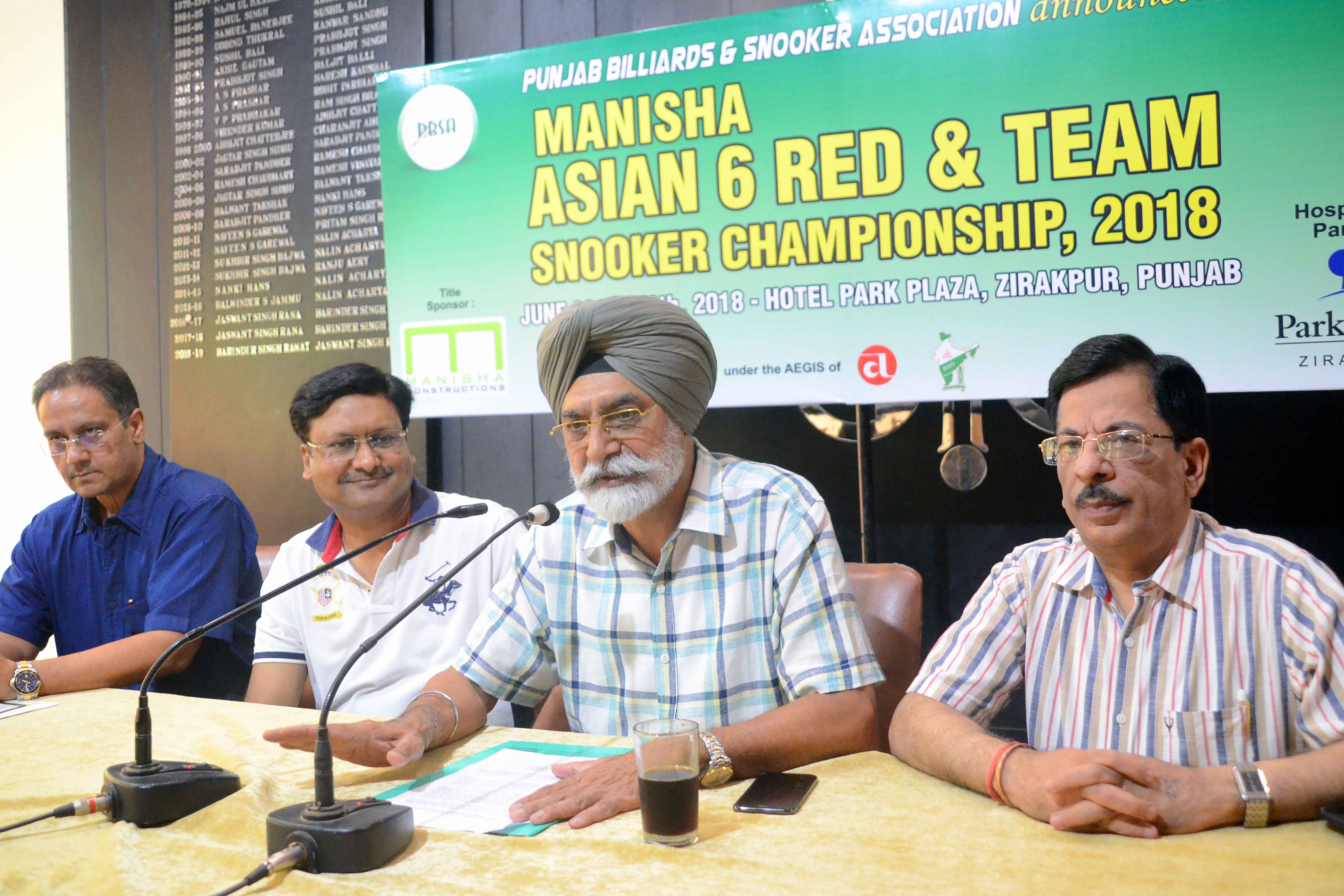 Giving details D S Bains (IAS), President, PBSA said, "Internationally renowned cue sports players from over 15 countries will be participating in this Championship and the people of the region will be able to witness world-class talent in action. This is expected to give a big boost to the sport and help enthuse the budding players of the region to better their skills and performance.  The participating countries include India, Pakistan, China, Malaysia, Thailand, Singapore, Hong Kong, Kazakhstan, UAE, Qatar, Syria, Korea, Japan, Sri Lanka, Iran etc. The current World Snooker Champion, Pankaj Advani of India and current Asian Snooker Champion, Amir Sarkhosh of Iran will be seen in action here. As you are aware, International Billiards and Snooker Champions, Alok Kumar (Arjun Awardee), Dharmendra Lilly, Ayush Kumar, Sumit Talwar and Divya Sharma are already from the region … we hope that more Champions will be created as such prestigious tournaments are organized in the region."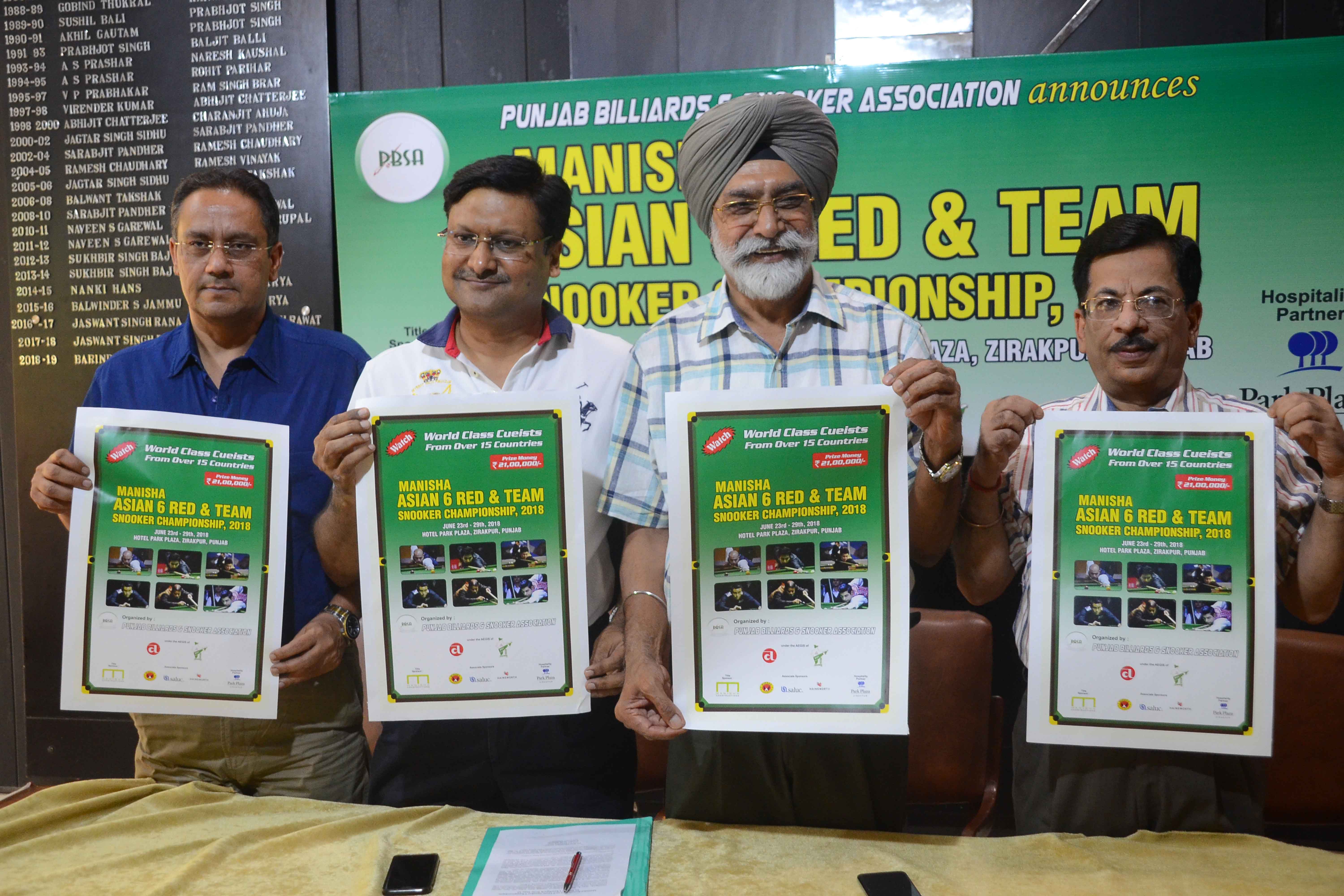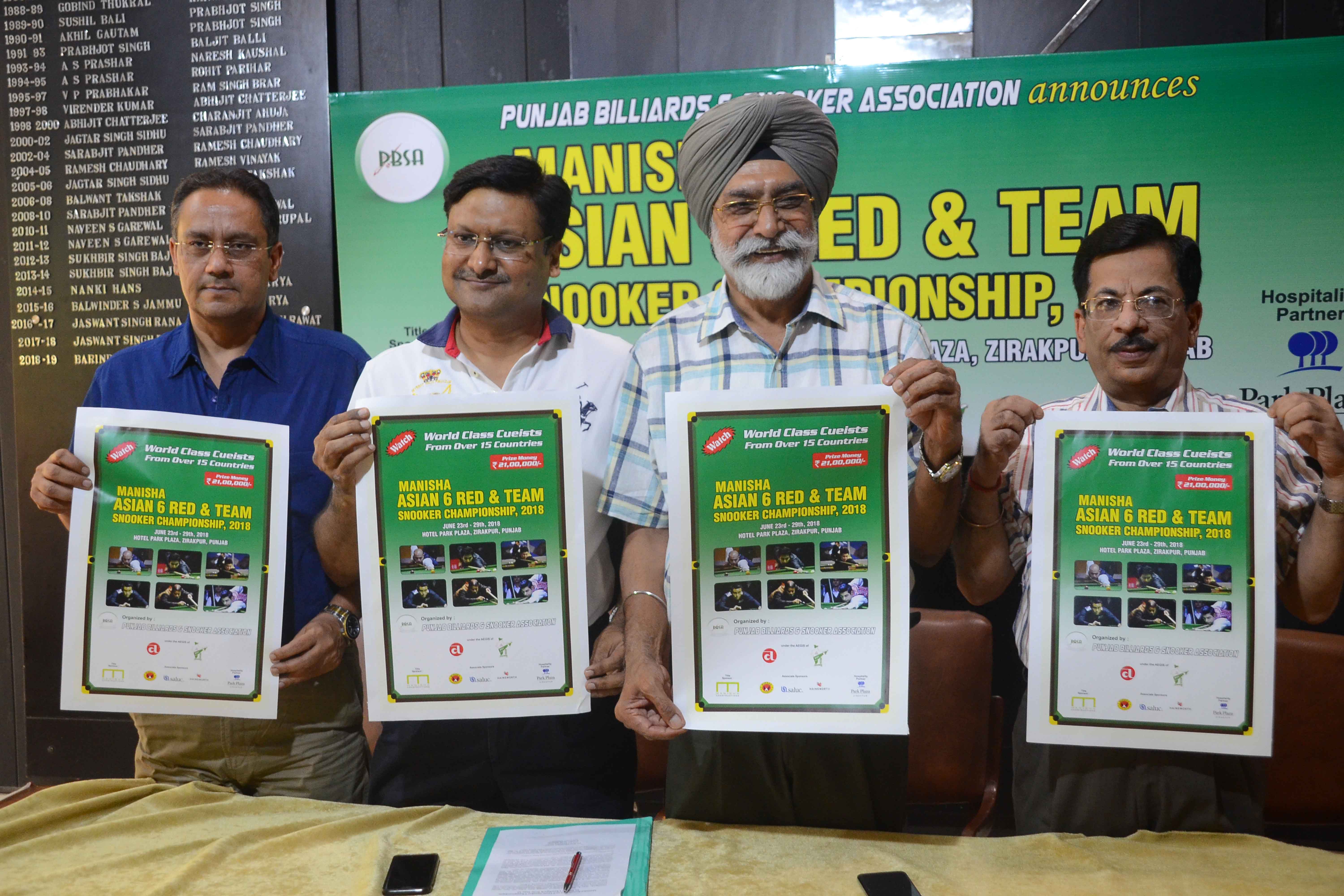 Talking about the format for the Championship, Alok Kumar, General Secretary, PBSA said, "There are two events in this tournament namely 6-Red Snooker, which is an individual event with 6 reds and the other event is Teams Snooker Championship in which 3 players from each country form a team. In the first four days of the championship, the 6-Red snooker event will be held and the Teams Snooker Championship will be held in the last 3 days. Both the events will be held on a league-cum-knockout basis. The Championship will be played on specially imported tables. International referees, along with Indian referees, will be adjudging the games."
"All players will be seeded and the seeding will be done by the ACBS Seeding Committee, who will take into consideration previous Asian snooker championship records for seeding criteria, including other performance records achieved at other multi-sport events and/or at the IBSF world snooker championship and the WSA professional circuits," Alok Kumar added.