A single device to shave, trim, shape and edge your beard to get that desired look
SYSKA personal care today announced the launch of an innovative shaver-cum-trimmer 'Uniblade – UT1000', a one stop solution for grooming beard. Uniblade is a first of its kind multipurpose grooming product which helps you to shave, trim, shape your beard using one product replacing an entire grooming kit.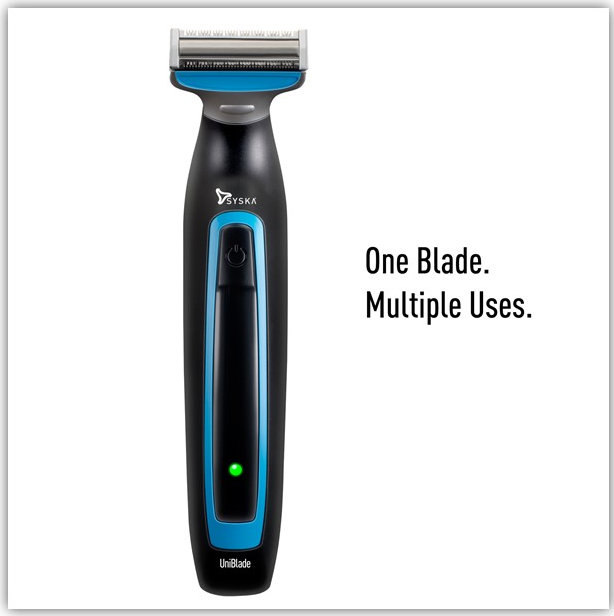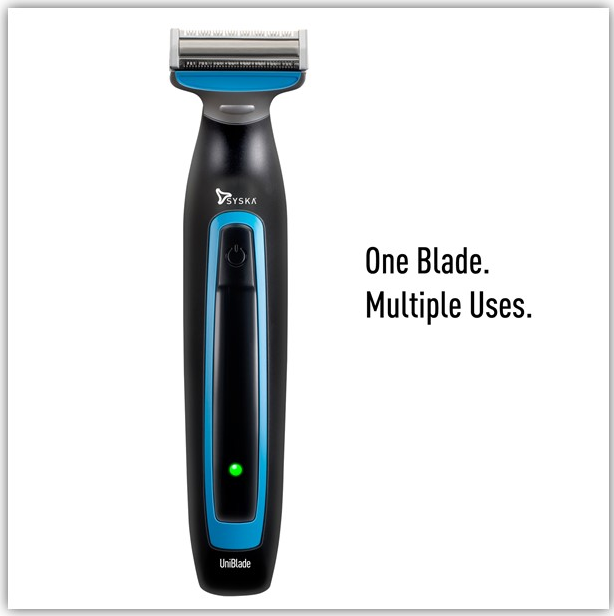 SYSKA Uniblade is made using innovative technology to give men a great shave and protect their skin. Bidirectional blade makes shaving easier on the skin, at the same time the shaving technology offers both wet and dry usage of the shaver cum trimmer. This unique combination provides a shaving experience that is both efficient and comfortable – even on longer beard hair.
Convenient and hygienic, SYSKA Uniblade comes with one blade to both Shave & Trim. SYSKA Uniblade also has 3 length stubble comb which can easily and efficiently trim beard hair in any direction. With long lasting power, the battery holds an hour's worth of styling after one and a half hours of charging.
Launched on leading e-commerce portal – Flipkart, SYSKA Uniblade – UT1000 is attractively priced at INR 1899/- to maintain affordability to all its users. Now the product is also available in leading offline stores.
Commenting on the launch of the product, Gurumukh Uttamchandani, Executive Director, SYSKA Group, said, "SYSKA leverages advanced technology and consumer insights to create products that improve people's lives. SYSKA Uniblade UT – 1000 was specifically created based on feedback from men and their need for an innovative product. Most of millennial men use multiple tools to groom their beard. So we took up this opportunity and created an all-in-one multipurpose tool with which men can trim and shave any length of hair on face."
Features & specifications of Uniblade:
One blade to Shave & Trim
03 Length Stubble comb
Rapid Charge – 90 Mins
Working Time – 60 Mins
Bi-Directional Blade for easy and smooth glide
No nicks & cuts
Wet/Dry Usage
Head Washable
Led Light Indicator
Look & Feel – Ergonomic old school Shaver Design
SYSKA Personal Care marked one year anniversary in the month of February 2018. In its first phase, SYSKA personal care rolled out more than 30 personal care products for both Men and Women. Since then SYSKA has been constantly putting efforts to retain its promise to create value and exceeding customer expectations in quality through product innovation and cutting edge technologies. SYSKA till now has a range of over 20 number of products for men and women each with more than 7000 number of retailers across the country.
Crafted with the latest innovations in technology, the SYSKA Personal Care products have the best solutions for your grooming and hygiene needs. SYSKA Personal Care products are of superior quality and priced fairly. SYSKA Personal Care offers a wide range of personal care products for men and women providing hassle-free and efficient grooming for both genders. SYSKA Personal Care products give you the power to decide how you want to style yourself.