Make Your Breakfast Refreshing with These Tender Coconut Water Smoothie Recipes: Smoothies – a delicious blend of healthy, refreshing, and, most importantly, mouth-watering ingredients – can never fail to satisfy your taste buds.
And as more and more people realize the greatness of this colorful combination of goodness and the convenience that it brings, it is becoming increasingly popular.
Now, to make your smoothie more hydrating and rejuvenating, you can add tender coconut water to it. Tropical tender coconut water, when blended with a smoothie, can help you stay hydrated while satiating your sweet tooth. Moreover, it will also give you a major boost of natural energy to perform your best during your all-day routine. Nowadays, you can easily order coconut water online at the best prices.
Above everything, since a tender coconut water-based smoothie is ridiculously easy to make, you can treat it as your on-the-go staple for those busy days. Let's look at some heavenly, flavorful, tender coconut water based smoothies you can go for.
Strawberry and Banana Smoothie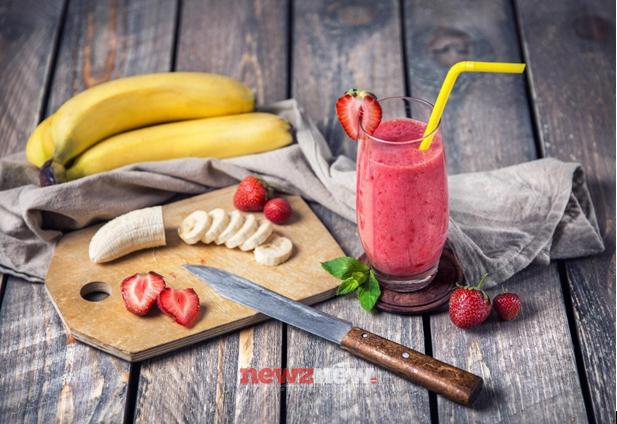 Sometimes it's nice to blend up a smoothie that is ultra-flavorful. You must know what we are talking about, the O.G. strawberry banana smoothie. If you are looking for a post-workout smoothie that will instantly rejuvenate you, this tender coconut-based smoothie definitely fits your requirements.
Since tender coconut water is filled with electrolytes, it will help you bounce back after your long exercise sessions. And, of course, bananas are an excellent source of potassium as well. If you also wish to add a little coconut milk to your smoothie, the manganese present in it will keep a check on your blood glucose levels. This perfect blend of creamy banana and fruity strawberry is pure, simple, and oh-so-delicious,
Pineapple and Mango Smoothie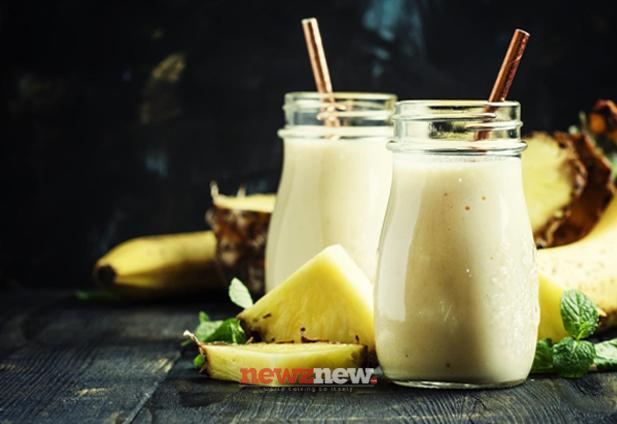 The combination of juicy pineapples and ripe mangoes blended into a smoothie is truly a match made in heaven. Along with being extra flavorful, this tender coconut water-based smoothie is blessed with numerous health benefits.
This lip-smacking tropical drink would be a delight to your taste buds. It is advisable to add yoghurt, coconut milk and honey in order to make it richer and creamier. If you are someone who enjoys sipping on energy drinks, this smoothie can be a perfect alternative for you. This is because it is a natural and healthier way to get electrolytes such as sodium and potassium.
Tender Coconut Water and Kale Smoothie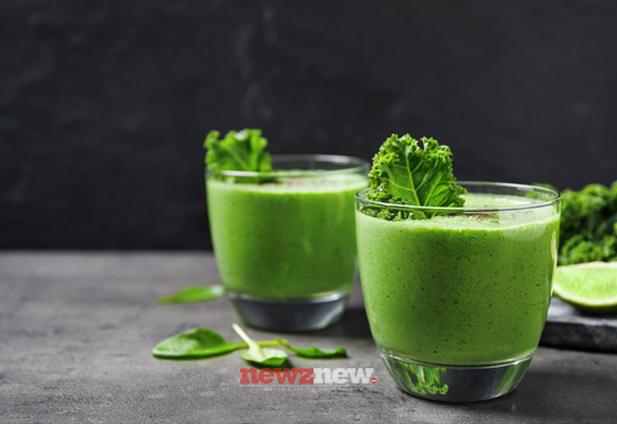 The taste of kale, which is otherwise irresistible in salad or pasta, can be a little overwhelming when blended into a smoothie. However, if you prepare it with some creamy banana, sweet peaches, tender coconut water, chia seeds, peanut butter, and coconut milk, it can taste heavenly. The result is a creamy, sweet and delicious jar of tender coconut-based smoothie.
A great dose of this smoothie with key nutrients like vitamin C, potassium and some powerful antioxidants is definitely a keeper and, consequently, a great way to add some healthy greens to your diet. It is so good that you will polish off a glass with only a few gulps. Use it as an on-the-go breakfast in the morning or a fulfilling afternoon snack; it will prove to be a nourishing treat.
Final Words
If you have read till here, you must have realized that smoothies are just so magical. A jar of deliciousness that is fulfilling, healthy and hydrating – isn't it amazing? On top of it, the addition of nutty, tender coconut water makes it even more refreshing and works like a charm on your overall health.
While you can find all the essential ingredients of a smoothie in your pantry, you should definitely visitWingreens World's official website if you are wondering where you can order coconut water online. Besides being extra delicious, Wingreens World's coconut water price is very reasonable.
Enjoy the sweet, creamy, and delicious taste of tender coconut water-based smoothies at any time of the day.