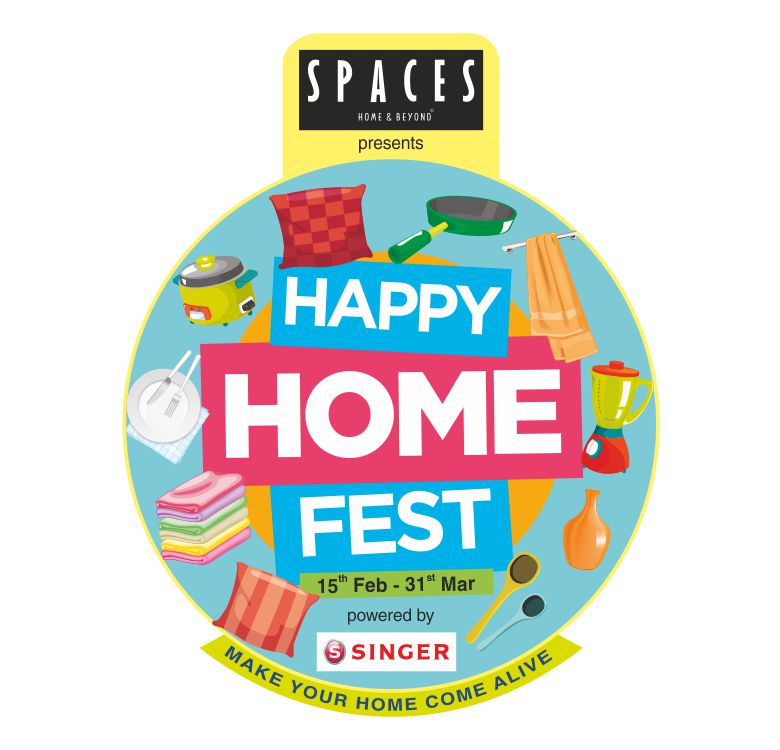 NewZnew (Chandigarh) : There's no place like home! As aptly stated, HyperCITYgives you a chance to give your home a new look and add the required zing to your space.
HyperCITY announces its 'Happy Home Fest 2016' which offers its customer's great discounts on a wide range of Home and Furnishing products. HyperCITY Happy Home Fest has everything you need to make your home a place you don't just live in, but love!
A fiesta of great discounts and deals, Happy Home Fest 2016 promises a perfect makeover for every inch of your habitat; right from Homeware, Home linen, Kitchen Appliances, Home Decor and Crockery and a lot more, all under one roof. The best deals in town on everything one needsto pamper their space. Choose from HyperCITY's exclusive brands like HyperCITY EveryDay, Avorio, Ebano etc. and other brands like Mccalite, Fabiano, Milton, Eveready and lots more.
The Happy Home Fest is sponsored by Spaces and co-sponsored by Singer.
Happy Home Fest will be celebrated till 31st March, 2016
So, rush to HyperCITY's 'Happy Home Fest' across all outlets and give yourself a chance to makea 'home' out of your house!