NewZNew (Mumbai) : After a lot of bickering in the Bigg Boss house, Bollywood actress Mallika Sherawat has now taken on the responsibility of spreading love by turning into a "love goddess" for Bigg Boss Halla Bol.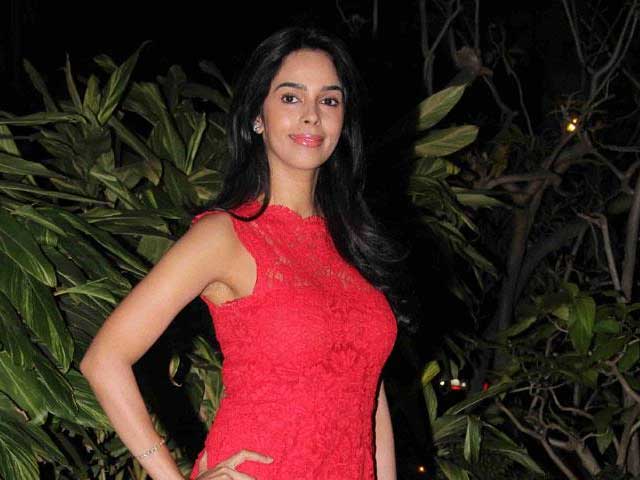 Mallika, known for her sensuous and bold scenes in films, will visit the house to promote her forthcoming film Dirty Politics. In the episode, to be aired today, Mallika will meet the contestants and wave her magic wand as she plays cupid for the housemates.
Mallika will also perform on the Ghagra song from her movie, which will hit theatres on February 13.
Directed by KC Bokadia, Dirty Politics is reportedly based on the Bhanwari Devi scandal.
Going by the name of the movie, Mallika will also play some 'politics' inside the house. She will ask the housemates to nominate one of their companions as the person who plays dirty politics.
In fact, the housemates have also prepared an impromptu skit for her and will be enacting their fights in front of her, dressed as Bollywood's screen icons.
With Gautam Gulati as Salman Khan from Dabangg, Upen Patel as Shah Rukh Khan from Main Hoon Na and Sambhavna Seth as Hema Malini from Sholay, the episode promises to be entertaining.
Aired on Colors channel, Bigg Boss Halla Bol series started with five challengers from past seasons of the show, competing with five Champions from the eighth Bigg Boss season.