Chitkara International School's Academia Industry Interface program known as "Change The Game" allows our students to interact with the Industry professionals, sports professionals, educationists, leaders and entrepreneurs who have actually made a mark in their respective industries. An active industry-academic interface is vital to achieve the goal of grooming "industry ready" students who are well rounded and quick learners. In one such session, International table tennis player Manika Batra gave encouraging talk to the students of Chitkara International School (CIS) on the topic "Sports as a Career". The 23-year-old table tennis player from Delhi shared her inspirational story with students and urged everyone to set their goals, plan to achieve them with grit & determination and always work hard. Manika's magnificent performance during recent Common Wealth Games, has certainly given a tremendous boost to table tennis as a sport.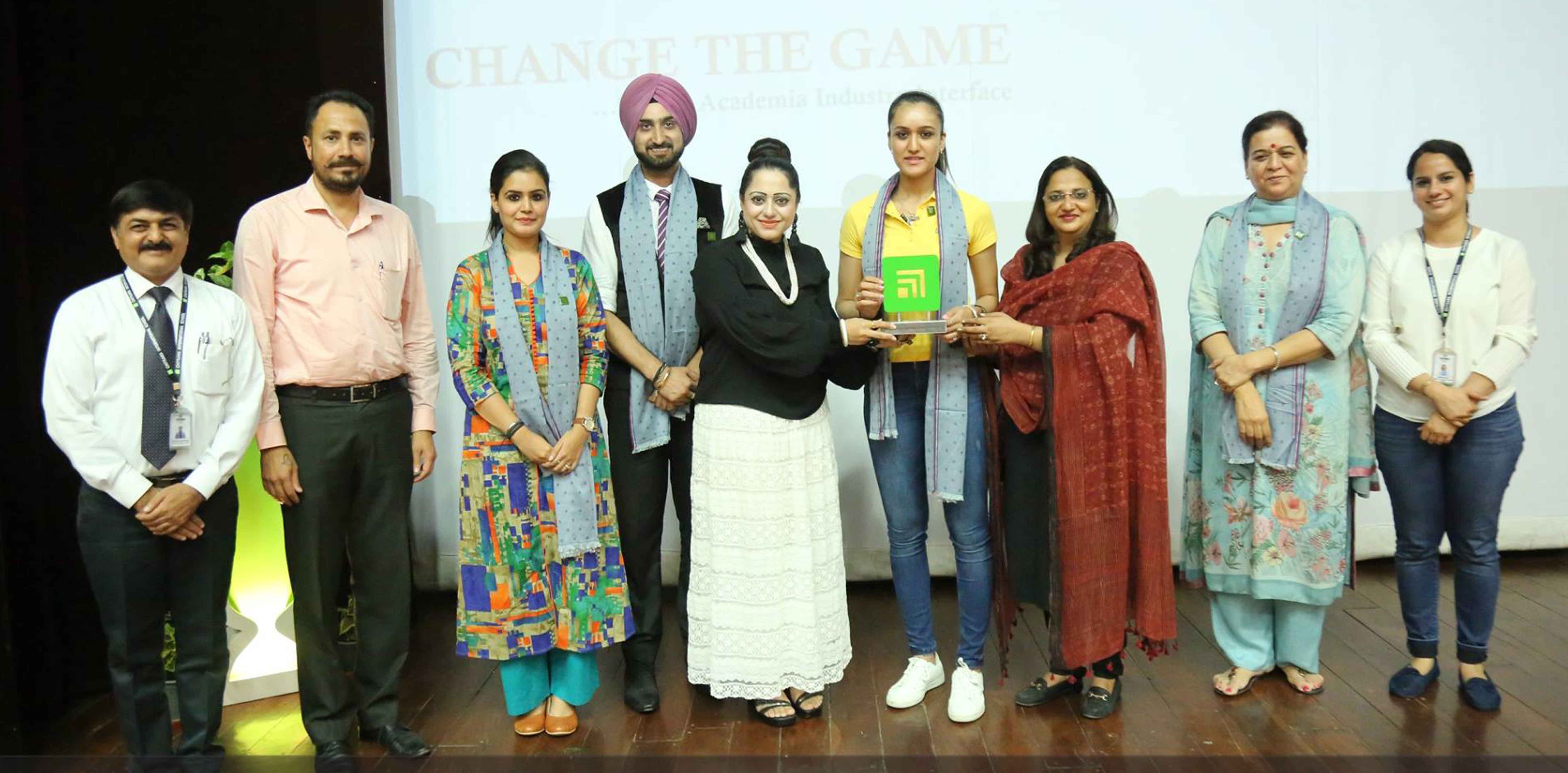 Inspired by Manika's triumphant run in the North Zone National Ranking Table Tennis Tournament in Panchkula on Tuesday, CIS students asked plethora of questions from her. Answering a Grade 8 Student regarding what's next, Manika said she's eying a similar performance in the upcoming Asian Games 2018. When a Grade 6 student asked her about feeling pressurized for pursuing a sport over academics by the parents, relatives and neighbours, she replied that she received tremendous support from her entire family, especially from her mother Mrs. Sushma Batra. Replying to a query raised by a Grade 10 student, Manika gave a lot of credit to her coach for supporting her during all tough and good times and quoted that he is just like his father. Answering a question related to future career prospects for sportspersons, she said, sportspersons get very lucrative job offers from both private and government sector and she is also currently working with Govt. of India's Public Sector Unit organization. Concluding her inspirational talk, she persuaded CIS students to be serious about sports.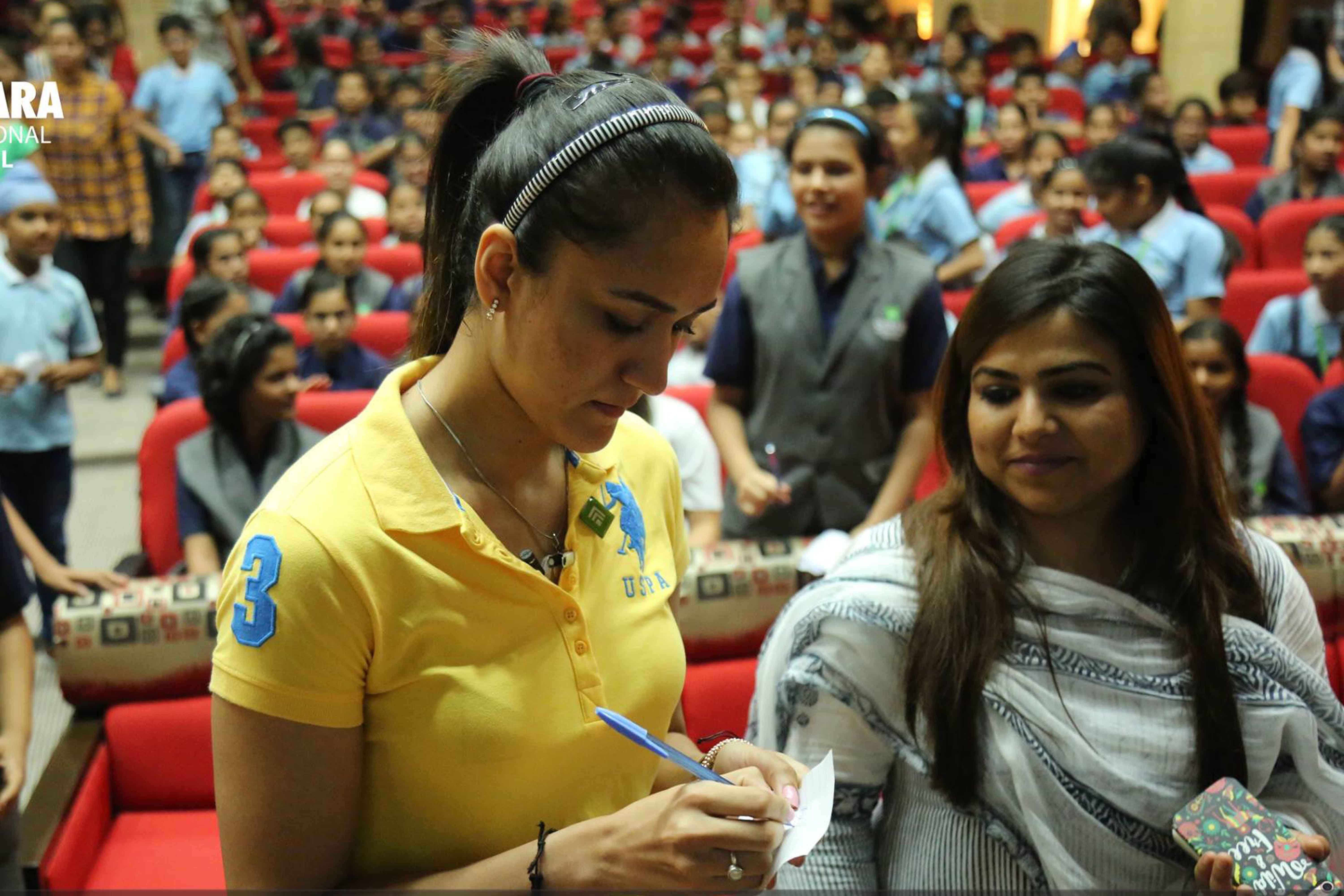 Speaking on the occasion, Dr. Niyati Chitkara, Principal, Chitkara International School, said that, "At CIS, we strongly believe in fostering a very fine balance between educational opportunities  and sports opportunities for all our young learners. We understand that "Curiosity" is the fuel for growth and development. CIS's young learners are allowed to explore their true potential through our School Academia Industry Interface initiative, known as Change The Game (CTG).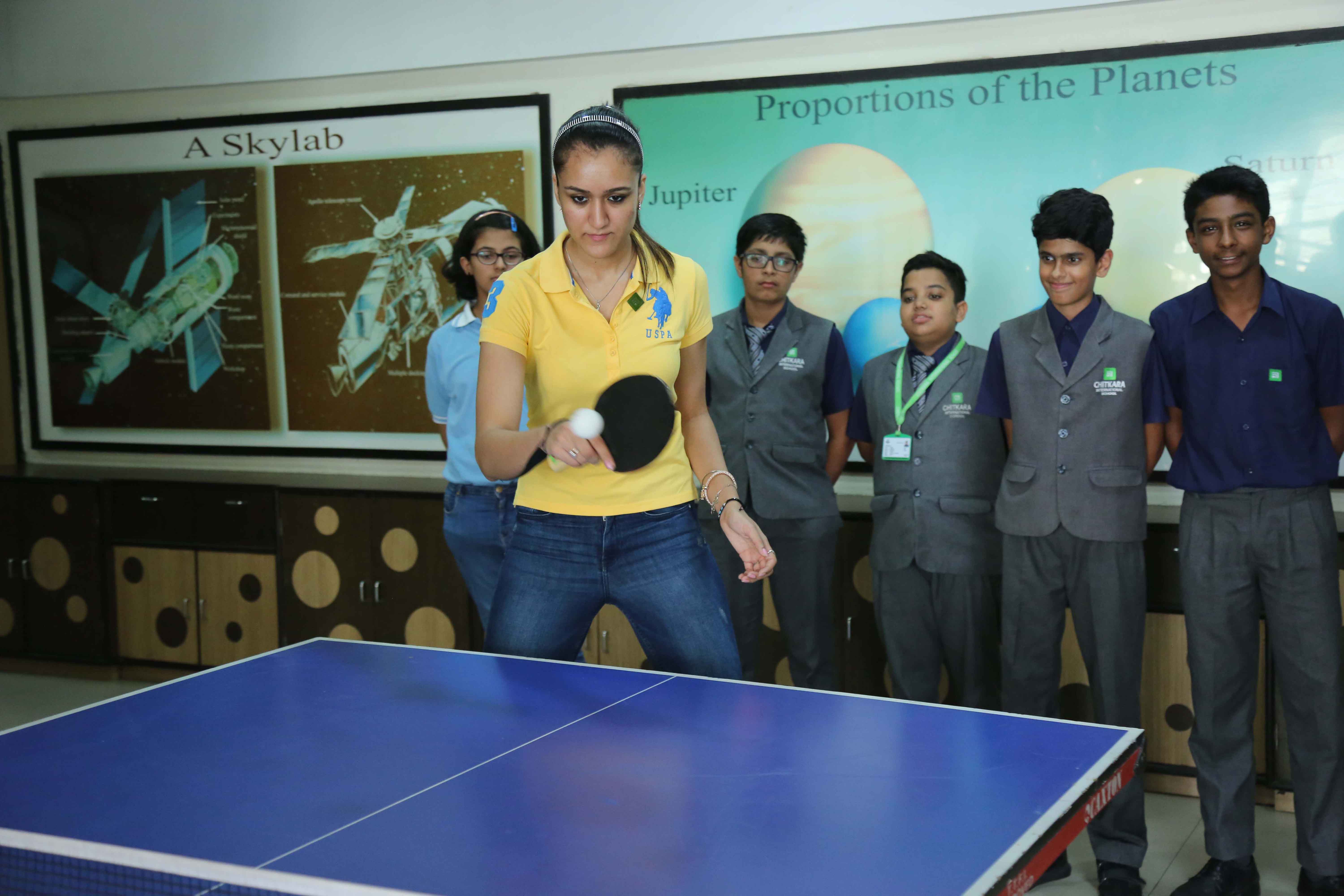 We realize that our students are the foundation of the new knowledge- based Indian economy and through inspirational talks like these, students would be encouraged to pursue their interest in sports and dream to bring laurels & acclamations for their country."