Dikshant International School,  organised a workshop on 'Teenage story writing'. The workshop was conducted by author Nandhika Nambi , who has at a very young age penned three books. It is noteworthy that her book 'Unbroken' is the latest of her books, & has also won the prestigious Hindu Young World good book award, for best book (Fiction) in 2017.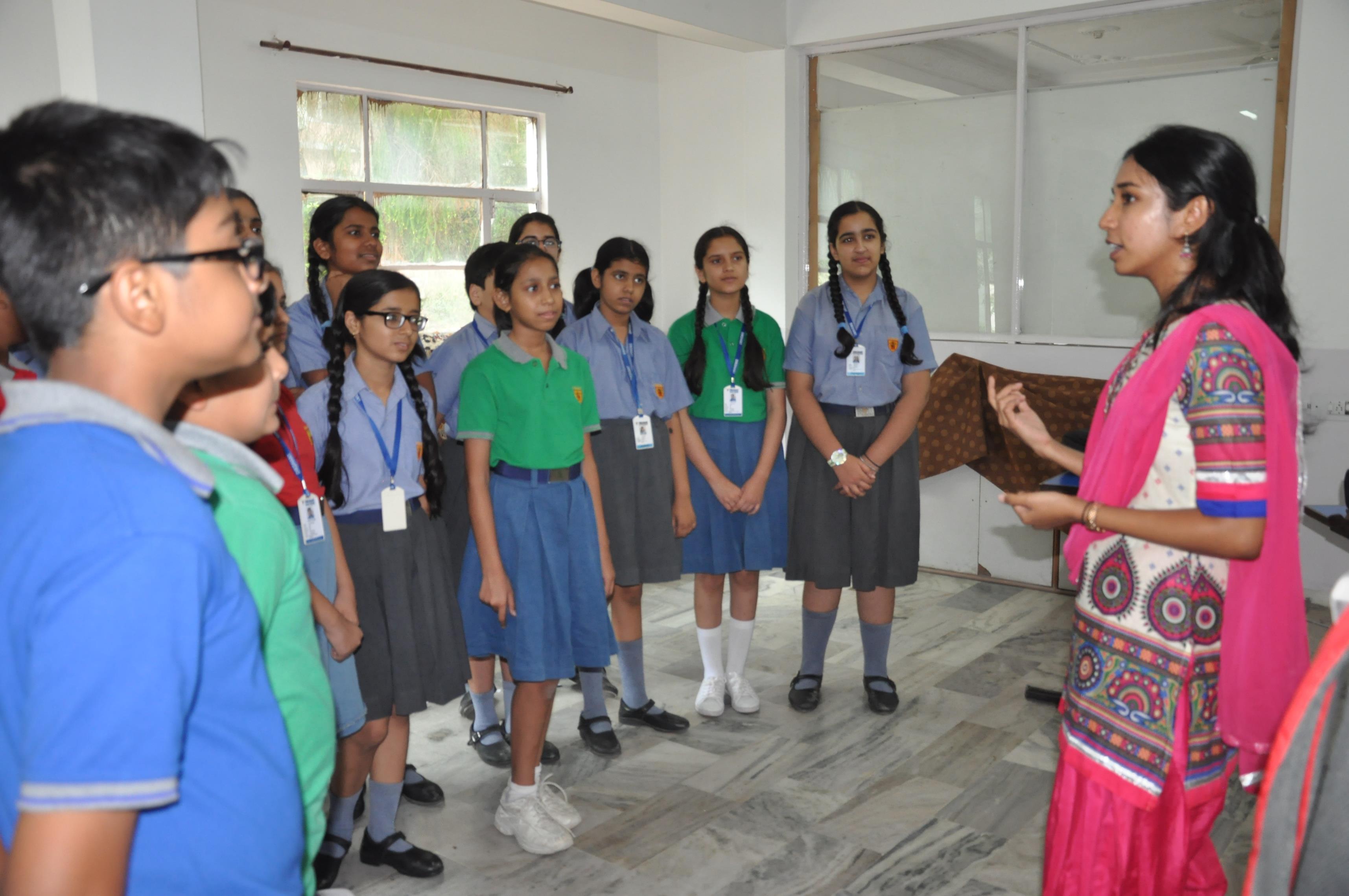 She taught the basic rules of writing and she used fun games during the workshop to enhance the element of creativity in one's writings. Nandhika is a student of medicine and has  a talent not just in writing but also in performing arts like Bharatnatyam and is adept at even playing the Piano.
The session saw her giving personal guidance on a one on one basis to the students' to polish & sharpen their creative writing abilities.
"I try to address sensitive and important issues in a subtle and emphatic manner through my writings . The response during the workshop was very encouraging. Students asked very pertinent questions about story writing. It was an engaging session." Said Nandhika.
"I  learnt a lot from the workshop particularly in the area of sentence construction & writing effective and interesting paragraphs." Said Perika Narula of grade VIII at Dikshant International School.
" This workshop is a part of 'Launching Young Writers' program in which we plan to get the work of students published in the form of a book. We are glad that the best of children's authors in the country have agreed to mentor our students in this direction. Each student who participates in these workshops is expected to contribute their own writing and illustration, out of which the best of work will get selected for a collaborative book. We are proud that our students are getting ready to experience the excitement of the next stage of their literary journey which is Student Publishing." Said Mitul Dikshit, Chairman, Dikshant Schools.