Jammu & Kashmir and Haryana get Runners Up position
The 7th Thang-Ta Federation Cup 2018 Championship went to Manipur, with the teams getting highest number of medals (69 gold, 22 silver, 7 bronze), while Jammu & Kashmir emerged as first runner up (23 gold, 35 silver, 14 bronze) and Haryana second runner up (3 gold, 11 silver, 14 bronze).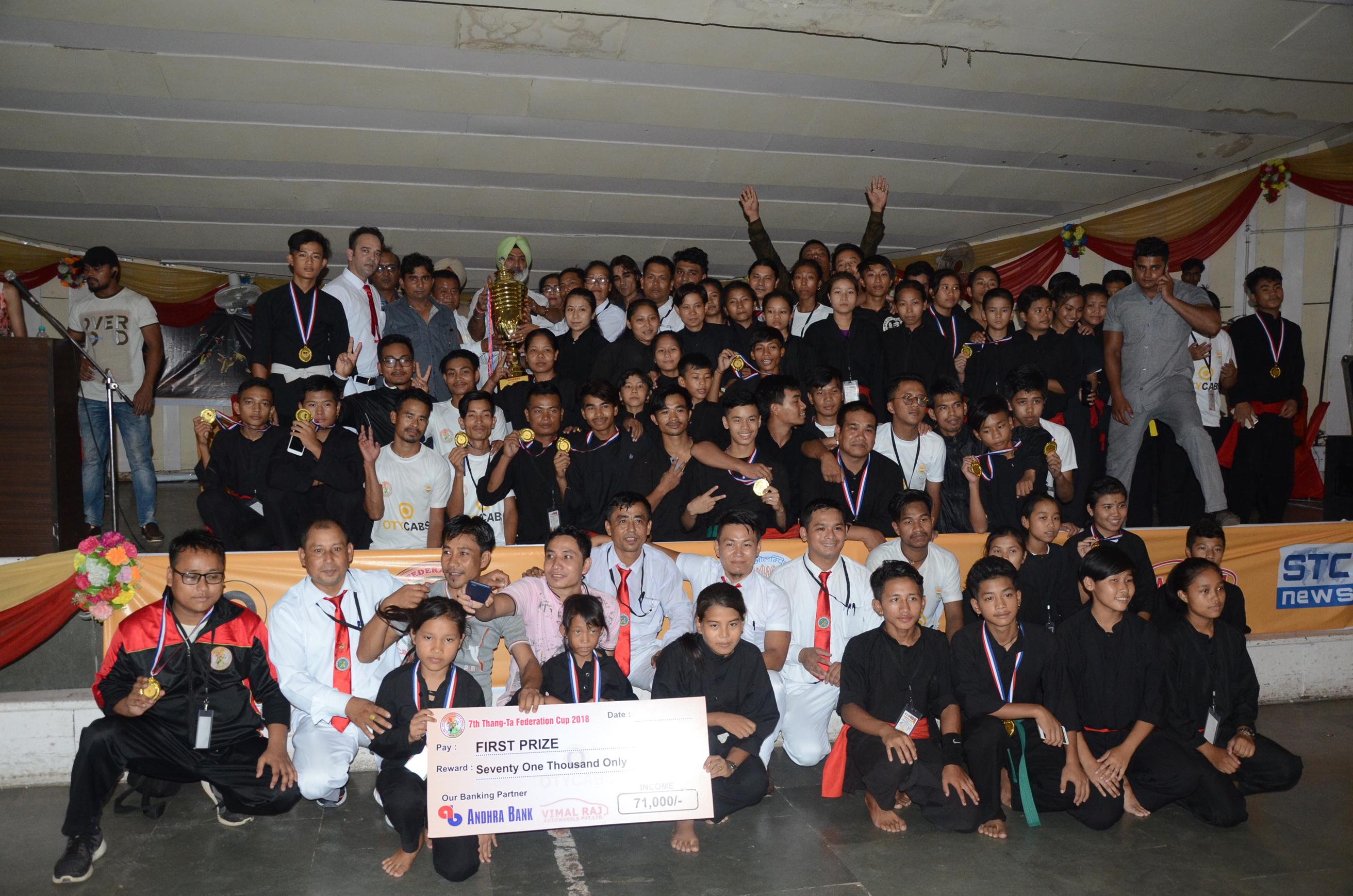 Ms Shalmali Dayaneshwari Gurav (Maharashtra) was declared the best fighter girl, Mr Mohit Sharma (Delhi) the best fighter boy and Mr Bhuvnesh Singh Katoch (Himachal Pradesh) the best referee.
Deepinder Singh Dhillon, General Secretary, Punjab Pradesh Congress Committee & Halka Incharge Dera Bassi, Mr Zia Ur Rehman and Asfraf Ali, Director, Creative Zone, Institute of Beauty & Wellness were the Chief guests, who gave away medals to the winning teams and players.
Ms Omwati Prasahr, President, Bhartiya Manav Mahila Kalyan Samiti, Punjab and Vice President, Congress Commitee,  Chandigarh, Mr. Ajay Chopra, Director, Oty Cabs, Zirakpur, Mr Chandveer, Director, Oty Cabs, Rohtak Branch,  along with the team Members, including Mr. Somvir, Mr Manpreet, Ms Kalpana, Mr Guljar, Mr Amit, Mr Rajesh, Mr Sukhwant and Mr Vijay also graced the occasion.         
The closing ceremony witnessed colourful performances and cultural activities related to this Manipuri Martial Art. More than 550 players, both male & female from 25 states of India, participated in the Federation Cup.
The mega event took place at the Skating Rink, Sector-10. The Thang-Ta Federation of India organized this 4-day event in association with Oty Cabs, Vimal Raj Auto Private Limited and STC News.