Mansion 24 Web Series (2023) On Disney+ Hotstar: Watch All Episodes Online: Mansion 24 is a horror thriller series directed by Ohmkar. Varalaxmi Sarathkumar plays the lead role with Satya Raj, Avik Gor, Bindu Madhavi, and Archana Jois.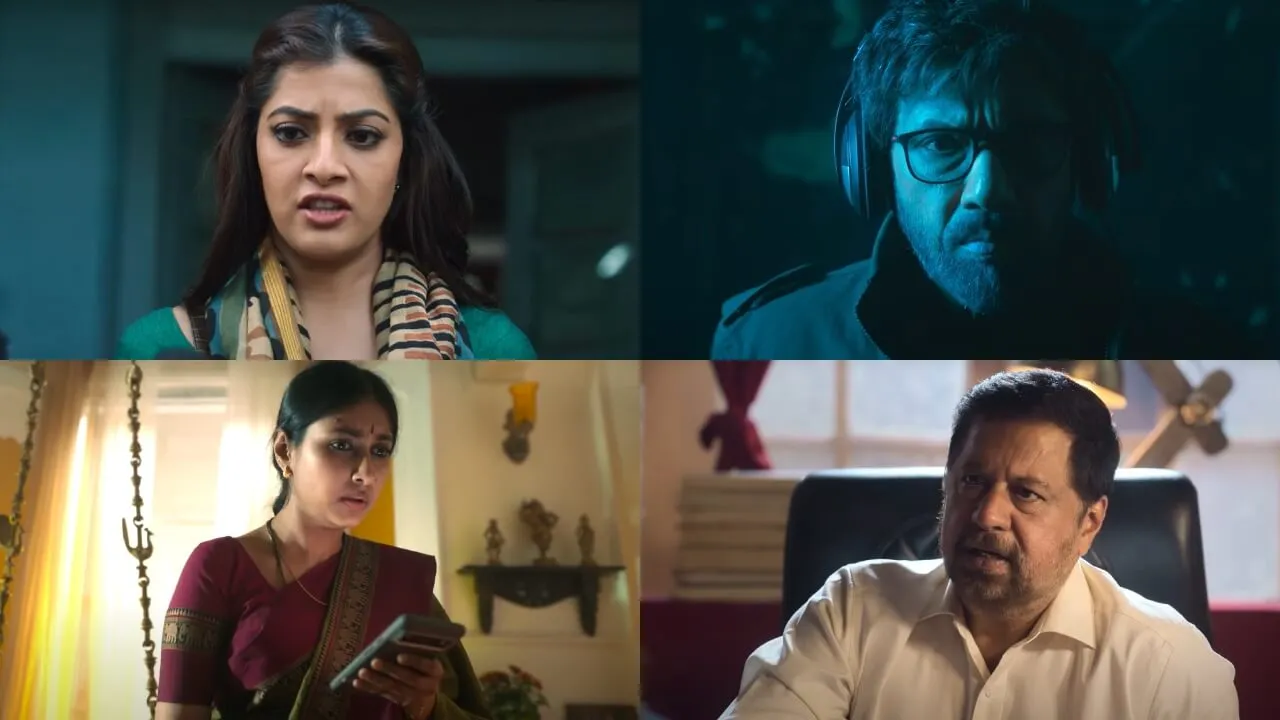 Ashwin Babu and Kalyan Chakravarthy along with director Ohmkar produced this film under the Oak Entertainment banner. Vikas Badias composed the songs and background scores.
How To Watch Mansion 24 Web Series Online On Disney+ Hotstar
As a Hotstar Special, Mansion 24 is going to stream on Disney Plus Hotstar from 17 October 2023. Disney Plus Hotstar is an OTT streaming platform that offers n number of web series, movies, and more. You should have a subscribed account to watch Mansion 24 online on Hotstar. The subscription plan starts from ₹299/month. The detailed steps are mentioned below,
Open the official website of Disney Plus Hotstar on your browser.
Log in with your valid credentials.
Search for Mansion 24 on the dashboard.
Click the poster to watch all the episodes.
Mansion 24 Web Series (2023) On Disney+ Hotstar Storyline
The plot revolves around a young woman in search of her father. The protagonist inherits an abandoned mansion while renovating the place she feels some mysterious presence. After being haunted by the entity she realizes that's her missing father, what happens to her next is the main crux.
Mansion 24 Web Series (2023) On Disney+ Hotstar Release Date
Mansion 24 is set to stream online from 17 October 2023, and it'll be available in languages like Hindi, Malayalam, and Telugu.
Mansion 24 Web Series (2023) On Disney+ Hotstar Cast
The whole cast of Mansion 24 is listed below,
Varalaxmi Sarathkumar
Satya Raj
Avika Gor
Bindhu Madhavi
Archana Jois
Sriman
Rao Ramesh
Amardeep
Nandu
Ayyappa P Sharma
Manas
Tulsi
Jayaprakash
Rajeev Kanakala
Abhinaya
Bahubali Prabhakar
Vidyullekha Raman
Chatrapathi Sekhar
Surya
Nalini
Shraddha Dangar
Mansion 24 Web Series Full Details
Check out the completed details of the Mansion 24 web series,
Title: Mansion 24
Director: Ohmkar
Production: Oak Entertainment
Starring: Varalaxmi Sarathkumar, Satya Raj, Avika Gor, and Bindu Madhavi
OTT Platform: Disney + Hotstar
OTT Release Date: 17 October 2023
No. of Episodes: 10 (Expected)
Languages: Hindi, Telugu, and Malayalam