Manupatra's mobile application is available on the largest number of mobile platforms
Company to soon launch its Web Application
Plans are afoot to enter the fast growing online learning market
NewZNew (Chandigarh) : Manupatra Information Solutions Pvt. Ltd., the pioneer in online legal research in India providing legal, taxation, corporate and business policy content today launched its Mobile App in the Punjab and Haryana market, making available its proprietary analytical content to legal fraternity of the state. Manupatra app is available to its subscribers, who can download it from the respective platform as per their need. The Manupatra mobile application can be accessed on Android, IoS, Blackberry, Windows and Kindle, making it the first legal publisher in India to release applications for almost all devices.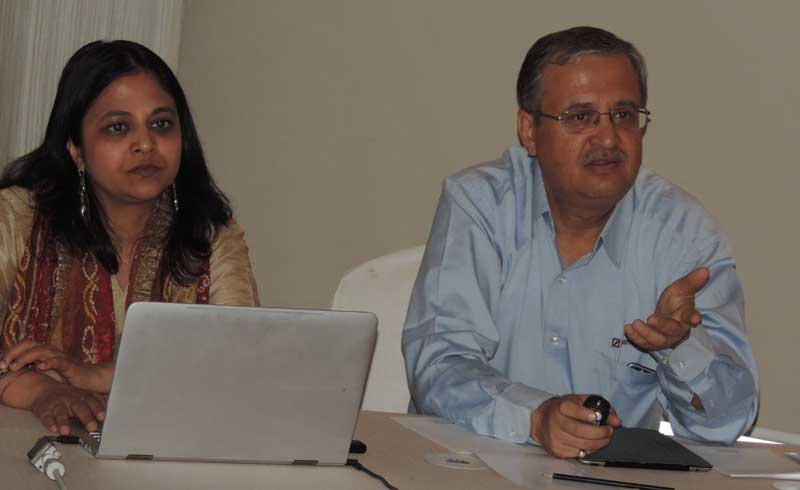 The mobile application provides instant access to legal research anywhere and anytime. It has smart features like Legal Search with filter option, Citation Search, Bare Act Search and Analytics. The option of Browse Bare Act helps in browsing over 1,500 Central & State Acts.
Deepak Kapoor, CEO, Founder & Director, Manupatra Information Solutions Pvt. Ltd. said, "Punjab & Haryana are home to a very large legal and professional community and the Manupatra App will help them in having information at their finger tips. The App allows a subscriber to access diverse Indian Legal and Business information while on the move. We are also in the process of launching our web application soon and will make that available in the state."
"Manupatra's web application will offer access to Indian and International Case Laws, Statutes with hyper linking to referred cases, Legal (field) Search, Manu(Boolean) Search, Act Search and Citation Search. The Web App will also have a feature to save research on Cloud," added Priyanka, COO, Manupatra Information Solutions Pvt. Ltd.
Manuptra is also evaluating plans to tap the fast growing online learning market in India, also known as e-learning where training and information can be provided via web. Manupatra has 18 sales offices across India and is looking to add Sri Lanka and UK as part of its sales network.
Manupatra Information Solutions Pvt. Ltd. is a unique legal search engine and cross referenced index that gives privileged access to an extensive collection of databases. Today it is the leading and preferred provider of Legal, Taxation, Corporate and Business Policy content in India. Targeted for a wide variety of end markets with users ranging across Academic, Corporate, Government, Professionals (Lawyers, CA, CS), Banks, Consulting Companies, Media Houses, Litigants, Research Organisations, NGO's and others. Manupatra's team of 150 plus personnel work continuously and seamlessly to aggregate, collate, structure and deliver the information on a daily basis with on ground support 365 days of the year.