Driver locks doors to keep passengers safe
A daring gang of 10-12 masked youth used spray paint to cover a local passenger train with graffiti when it stopped at Auckland's Baldwin Ave station at 4.45pm on Sunday with passengers inside, unable to alight.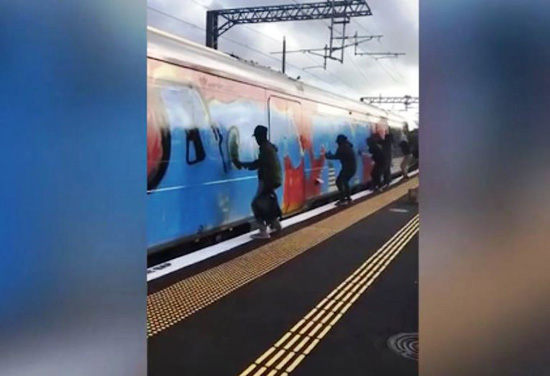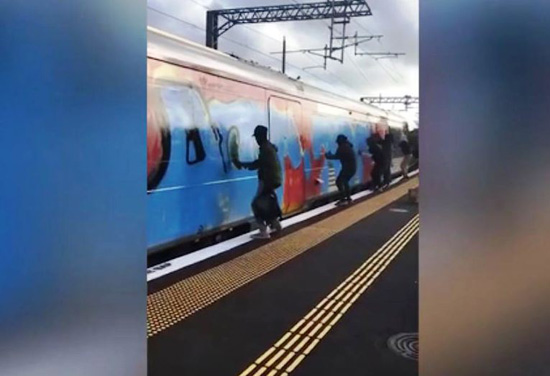 Video of this graffiti 'attack' first emerged on Facebook and Instagram where the youth gang can be seen rushing towards the train as it reached the station and defaced the exterior of the train with spray-paint.
A spokesman for the Auckland Transport that operates these trains said the vandals pressed the train's emergency safety button on the outside of a compartment to stop it from moving, giving them enough time to spray-paint it.
The train driver locked the carriage doors to keep passengers,including an Auckland councillor, John Watson, safe until police arrived.
Some passengers on the train were reportedly frightened while others clicked photos appearing bemused. No one was hurt in the incident.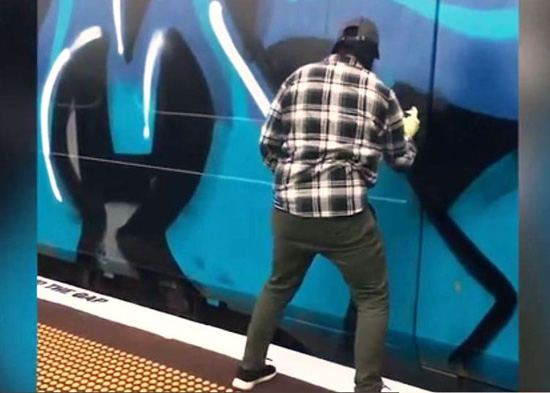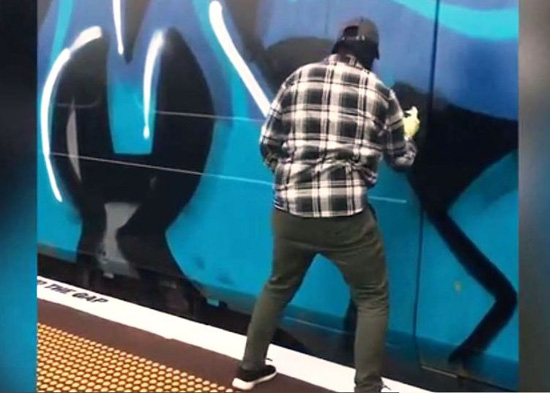 It took the vandals barely eight minutes to completely cover the facing side of the train with paint and writing that read, 'Outcasts – till death'.
They escaped before the police arrived at the scene. No arrests have been reportedly made and police were making enquiries.
The train was removed from service and taken to the Auckland Transport's depot where it was washed.
Last year, vandalism on Auckland trains and at stations had cost $1.29 million,but it was the first time that train had been defaced on a railway platform, that too, in broad day light.
Gurbir Singh is a New Zealand-based feature writer & journalist.
He can be contacted at: [email protected] & you can like him on Facebook