His Excellency, Mr Brian McElduff, Ambassador of Ireland to India, interacted with CII members to explore opportunities for Indian businessmen to invest in Ireland. Members of the Irish delegation highlighted the pro-investor policies and facilities on offer for Indian business enterprises to set shop in Ireland and assured of all out support to future investors from India to Ireland.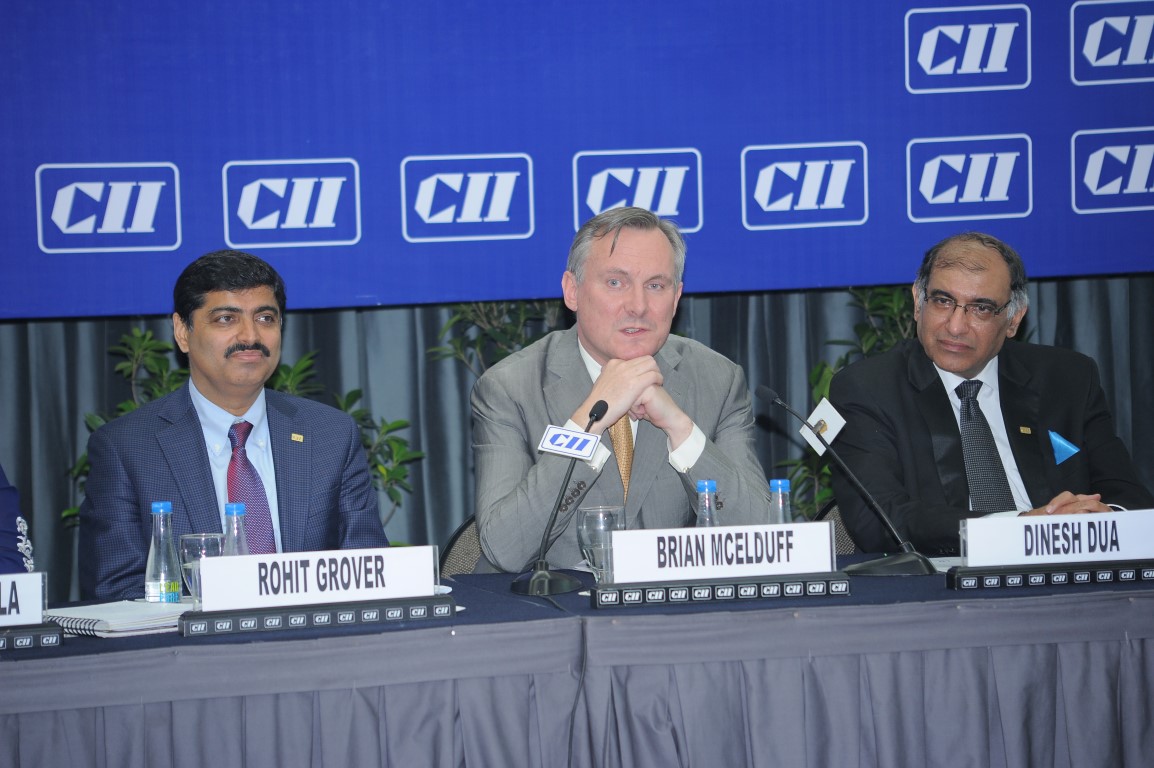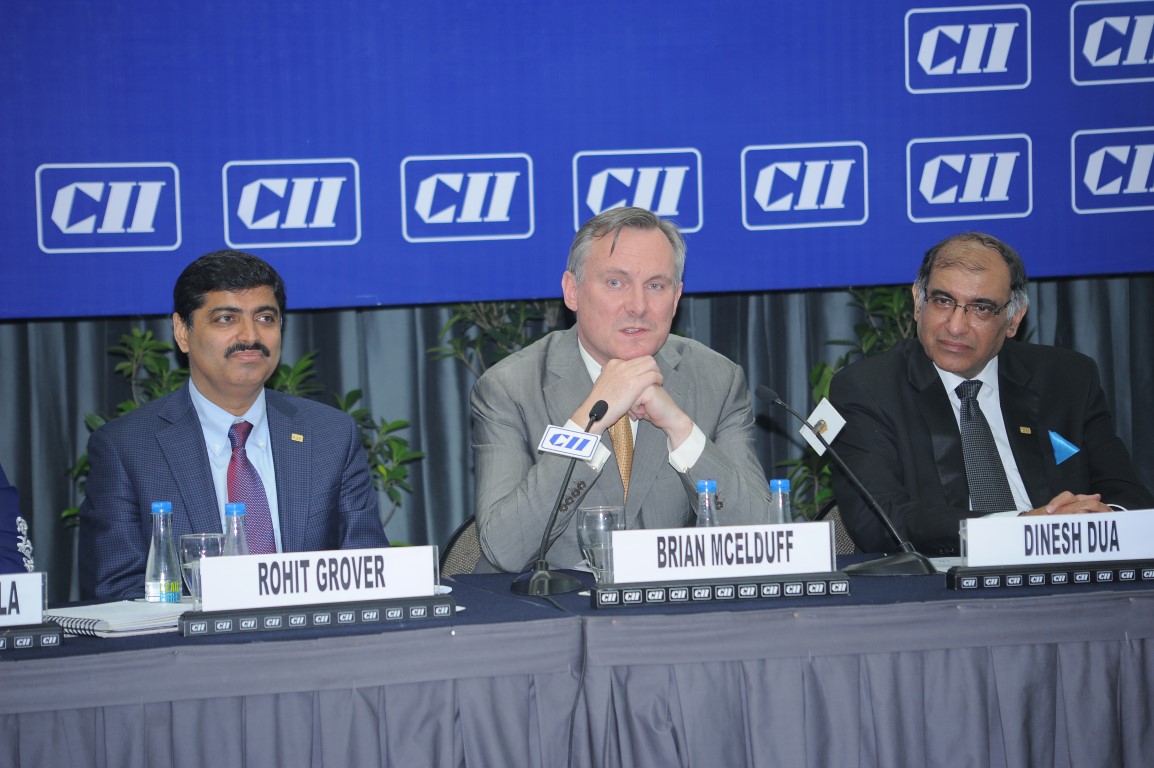 His Excellency, Mr Brian McElduff, Ambassador of Ireland to India, described the interaction as an historic engagement between the two countries. "Our Independence movements were inspired by each other. We feel great affiliation with India. Brexit has provided us vast opportunities but we do regret it as we value the idea of European Union (EU) and the values it represents. From being a poor country, Ireland today is a success story much like India and we see it as a win-win process because we are also a globalized nation and believe in free trade."
"To facilitate trade, we are a low tax economy and have streamlined our bureaucracy. There are regulations but we don't over regulate. As a country, Ireland has the talent for business combined with skilled workforce. We also enjoy good reputation as the people are good communicators as well. We wish India to be partners in our growth story. With a shared value system I am sure we can take our trade ties to new highs," he said.
Speaking on Doing Business in Ireland, Ms Tanaz Buhariwalla, Director – India, IDA Ireland, said, "There has been an increased interest from Indian companies to use Ireland as their base for growth in Europe and this becomes particularly relevant in a post Brexit environment . Ireland has the distinct advantage as it is a part of the EU and the only English speaking part of the Euro Zone with a favourable business environment coupled with relaxed immigration policies, competitive  tax regime, and availability of local talent which is a mix of students from across the world.  Indian companies large and small and across a wide range of sectors are placing strategic operations like manufacturing, supply chain management, warehousing, assembly, customer delivery and product development in Ireland, working with a young, productive and multilingual work force attracted from across the EU. We are excited with the response we have received from Chandigarh-based companies that we are in discussion with."
Extending a warm welcome to the delegation, Mr Rohit Grover, Chairman, CII Chandigarh Council, & Director, JREW Engineering Limited, said, "The historical relationship between India and Ireland continues to flourish in the 21st century. Indian students are visiting Ireland to study Information & Communication Technology, Bio-technology, Cloud Computing and Business Administration in increasing numbers. These young scholars create a lifelong connection between India and Ireland. There are about 26,000 Indians or persons of Indian origin in Ireland, of whom about 17,000 are Indian citizens. The bulk of the Indian community there is engaged in the fields of healthcare, information technology, engineering and at senior management positions. We also share a very close relationship with Ireland as their newly elected youngest Prime Minister Leo Varadkar is of Indian-origin."
Dr Dinesh Dua, Immediate Past Chairman, CII Chandigarh Council & CEO & Director, Nectar Lifesciences Limited, said, "Ireland ranks 33rd among foreign investors in India. It is heartening to see that this delegation is also looking at establishing linkages with local businesses especially in Lifesciences, IT/ITES, Technology, Financial Services, Advanced Manufacturing etc besides partnerships in businesses and Industry, which would of course be a win win situation for both Ireland companies and their Indian counterparts."
Mr Sofi Zahoor, Vice Chairman, CII Chandigarh Council & Senior Director India – HR & Operations
QuarkXPress Publishing R&D (India) Pvt Ltd, said, "I am sure today's interaction will help in forging better & strengthened ties between Chandigarh Region & Ireland in every field, be it cultural or bilateral."