NewZNew (S A S Nagar) : To mark International Women's Day, Max Super Speciality Hospital, Mohali organized a health check-up camp  for the women employees at Indian School of Business(ISB) Mohali today. Around 100 women employees attend the camp.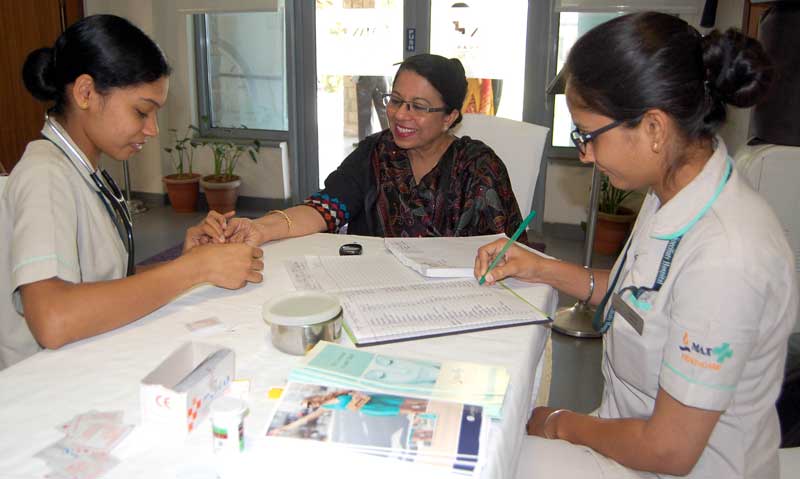 A team of doctors from Max comprising of Dr Seema Sharma, Sr Consultant, Obstetrics and Gynecology, Dr Rishi Dhawan, Cosmetologist and Skin Care Expert, Dr Ashok Gupta, Internal Medicine Consultant  and Dr Shivani Gulati, Head Clinical Nutritionist addressed the healthcare needs of the employees in camp.
During camp the tests including HB and blood sugar, pap smear , blood pressure, bone mass density , ECG,  spirometry lung function were provided free of cost besides consultation related skin problems, gynecology disorders and diet.
Later Dr Seema Sharma educated the women on the importance of preventive health care which included screening for early detection of diseases, before the signs or symptoms appear. She said, regular check-ups are the only answer as most lifestyle diseases are "silent". Preventive healthcare is all about identifying and minimizing the risk factors of a disease. It also involves improving the course of an existing disease as well as screening for early detection. Disorders which are particular to women only such as UTI, cancer of the breast, uterus, or cervix call for preventive care, maintained, Dr. Seema.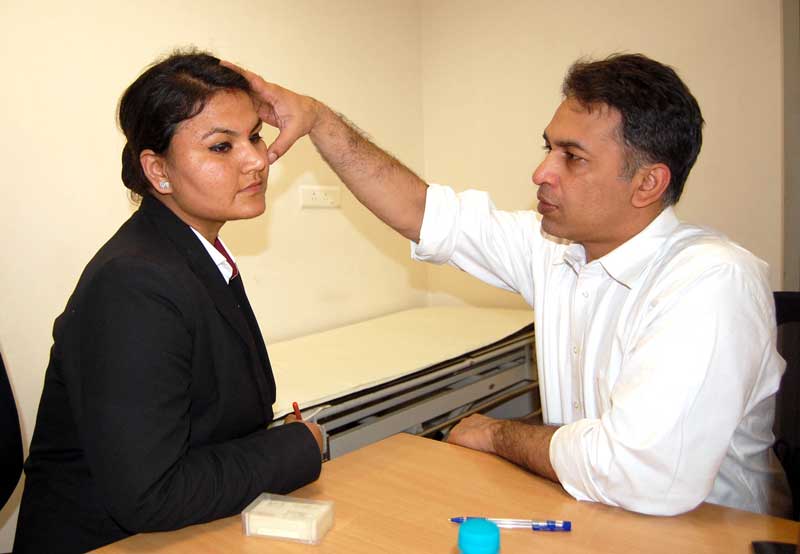 Speaking during occasion, Mr. Sandeep Dogra, VP-Operations and Zonal Head Max Hospitals, Punjab said that the woman is considered the health manager of the family. However, unfortunately while she's taking care of everyone else, she often neglects her own health. Max Hospital Mohali is committed towards making specialized healthcare services accessible to all sections of society, especially women who are the backbone. Through this free medical camp, our endeavour is to address the health concerns of the women who are often neglected due to distance from a good healthcare facility or monetary constraints. In line with the Max Group philosophy of 'seva-bhav', we have taken up the initiative to provide free consultation and medicines to women and are happy that this initiative will benefit them."