NewZNew (Chandigarh) : Confederation of Indian Industry (CII) has welcomed the Budget presented by Mr Virbhadra Singh, Hon'ble Chief Minister, Government of Himachal Pradesh, today.
Applauding the State Government, Mr Sanjay Khurana, Chairman, CII Himachal Pradesh State Council said, "I appreciate and support the policy initiatives announced in the Budget like the setting up of Bureau of Investment & Single Window Clearence Agency (SWCA) for Small Enterprises as it  will go a long way to boost sustainable industrial investment in the State. The fiscal incentives announced in the Budget will give impetus to survival of existing industry in the state besides an added attraction for new investment.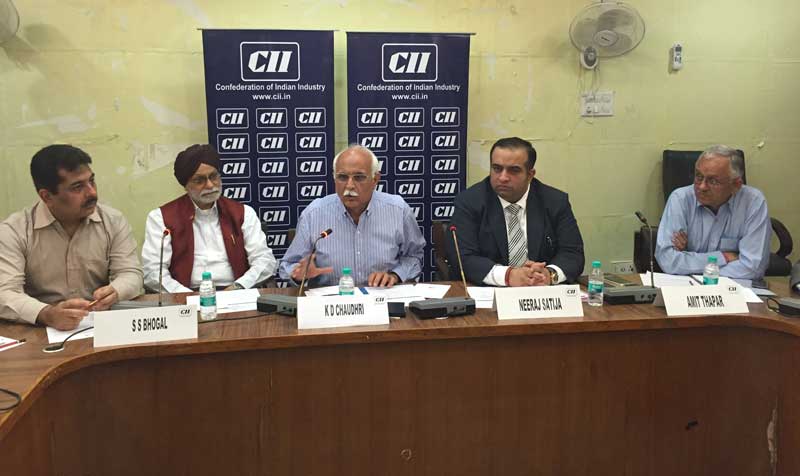 "The youth of our state had been awaiting the announcement of a conducive scheme for boosting entrepreneurship in the state. I appreciate the pro-active approach of the leadership of state government who sensed the need of time and announced various reforms to give an enabling platform to the youth of the state. CII had been advocating in favour of this scheme. Kudos to the State government," Mr Sanjay Khurana added.
We must also compliment Hon'ble Chief Minister for accepting and considering a majority of the recommendations of the CII. The reliefs announced in the Budget e.g. reduction of electricity duty, entry tax, easing of VAT refund process, stopping interference of inspectors, providing better infrastructural facilities will help the entire industry of the State in a big way and will also pave the way for accomplishing the main agenda of "Ease of Doing Business". Not only the existing industries but entrepreneurs aspiring to start new units will also benefit from these and it will lead to substantial industrial growth and avenues for generation of employment in the State. Sh. Rajesh Saboo, Vice Chairman, CII, Himachal Division conveyed his gratitude and thanked the state government.