Olympians-turned-police officer, Rajpal Singh awarded during launch event
NewZNew (S A S Nagar) : Max Super Specialty Hospital (MSSH) , Mohali and Traffic Police, Mohali joined hands in solidarity with the launch of an Advanced Max Trauma Centre at MSSH today. The formal announcement of center launch was made at ISB, Mohali. Mr. Gurpreet Singh Bhullar, SSP Mohali was Chief Guest during occasion which was among others, attended by Mr. Sandeep Dogra, VP-Operations and Zonal Head, Max Hospitals, Punjab and Dr GP Malik, Medical Advisor, Max Hospital. Around 150 personnel from CIA wing, Traffic Police, Police Lines and Police Stations from Mohali , Ropar and Fatehgarh Sahib attended the function.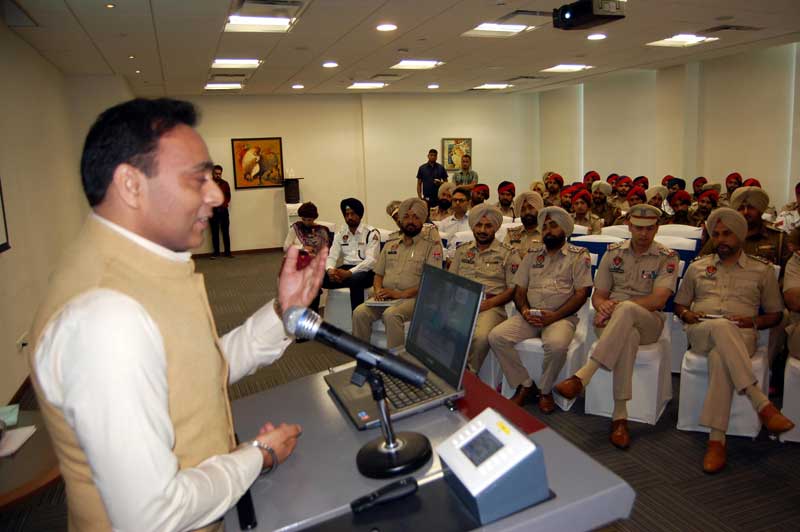 Ironically , Road Traffic Accidents (RTAs) have emerged as a new health challenge in India which not only leads to injuries, disabilities and loss of precious human lives but also imparts a substantial economic burden on the family concerned and nation as a whole. The number of fatalities in RTAs is like a tip of the Ice berg when compared with total number of accidents.
Speaking during occasion, Mr. Sandeep Dogra said that keeping facts and figures of RTAs and consequences on the person, family, community, state and nation as a whole, Max Hospital launched the center . Through this centre, our endeavour will be dealing with and avoiding accidents especially RTAs. It involves spreading awareness, preparedness, response and recovery in order to lessen the impact of trauma.
Studies have shown that the vehicle population and the RTAs have increased significantly over the last forty years with maximum fatalities in pedestrians and two wheeler occupants.  The RTA fatalities from the state of Punjab (37.51%) are found to be consistently higher than other states viz. Haryana (28.35%), Union Territory of Chandigarh (13.26%) and Himachal Pradesh (9.81%) and the rest of victims (11.07%) belong to neighbouring states.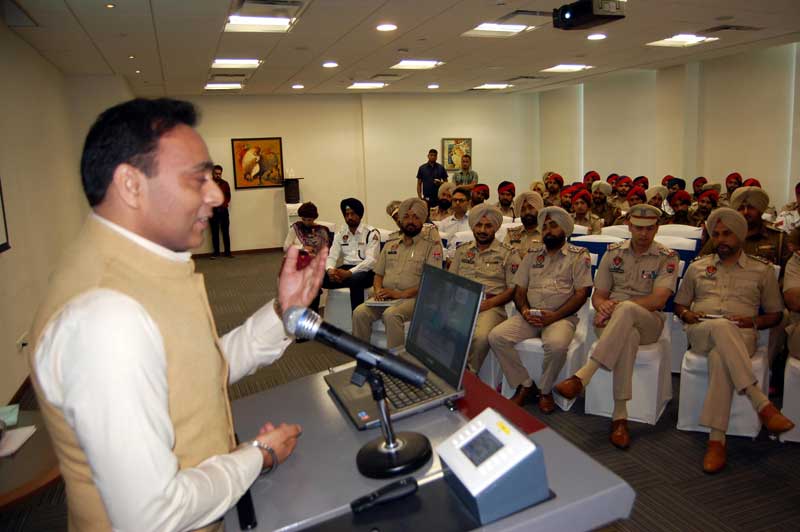 At center, a fully equipped ACLS Ambulance service is available 24-hour with qualified staff , doctors, multi para monitors, syringe pumps and transport ventilator. There is a direct hotline number for fully functional round the clock emergency equipped with qualified doctors and staff besides 24-hour blood bank services and ability to provide PRBc and other various  components like FFP, Platelets, etc. The 24-hour radiology services with a radiologist will also be there . ER is fully equipped with a fully functional resuscitation room with ventilator and all other facilities for resuscitation of sick patients, said Dr Malik adding the center team will consist of an orthopaedician, neurosurgeon, plastic surgeon, general surgeon, radiologist, cardiothoracic surgeon and ophthalmologist available on call round the clock.
The objective of the campaign would be quick accessibility to hospital for holistic clinical management of RTAs patients, promotion of road safety measures and community training for life saving first aid skills, asserted Dr Jatinder Arora, Medical Superintendent, Max Hospital.
Meanwhile during occasion, around 12 police personnel including Olympians-turned-police officer, Rajpal Singh were awarded for their exceptional services by Mr. Sandeep Dogra.