Sh. Davesh Moudgil, Mayor of Chandigarh today flagged off 3 new compactors and 2 excavator-cum-loaders (purchased at a cost of Rs. 1.16 crores) in front of the MC office, Sector 17, Chandigarh. councilors including Smt. Heera Negi, Sh. Mahesh Inder Singh Sidhu, Sh. Anil Kumar Dubey, Sh. Dalip Sharma, Smt. Chanderawati Shukla, Smt. Farmila, Sh. Charanjiv Singh, Sh. Hardeep Singh and others, Dr. P.S. Bhatti, Medical Officer of Health, MC, Chandigarh.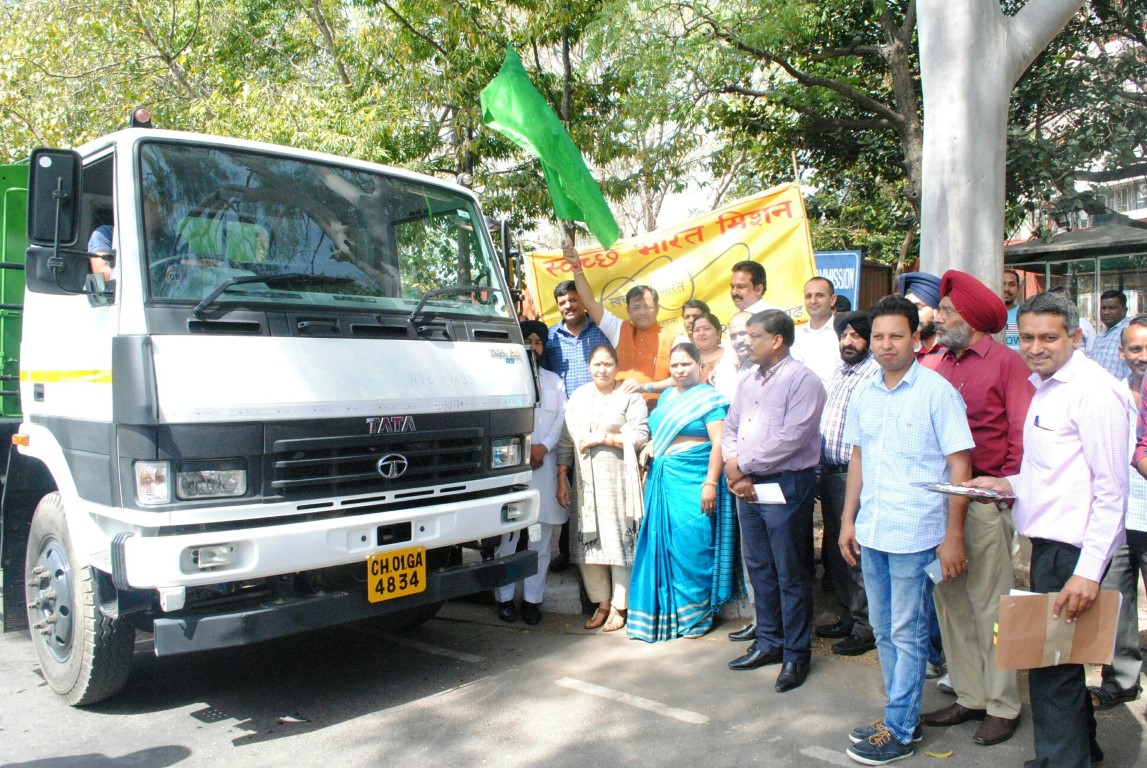 While briefing about the compactor, the Mayor said that these have been purchased under Swachh Bharat Mission and each compactor has 8.5 cubic capacities. He said that 46.67 percent payment has been made from Swachh Bharat Mission and rest 53.33 percent payment has been made from MCC funds.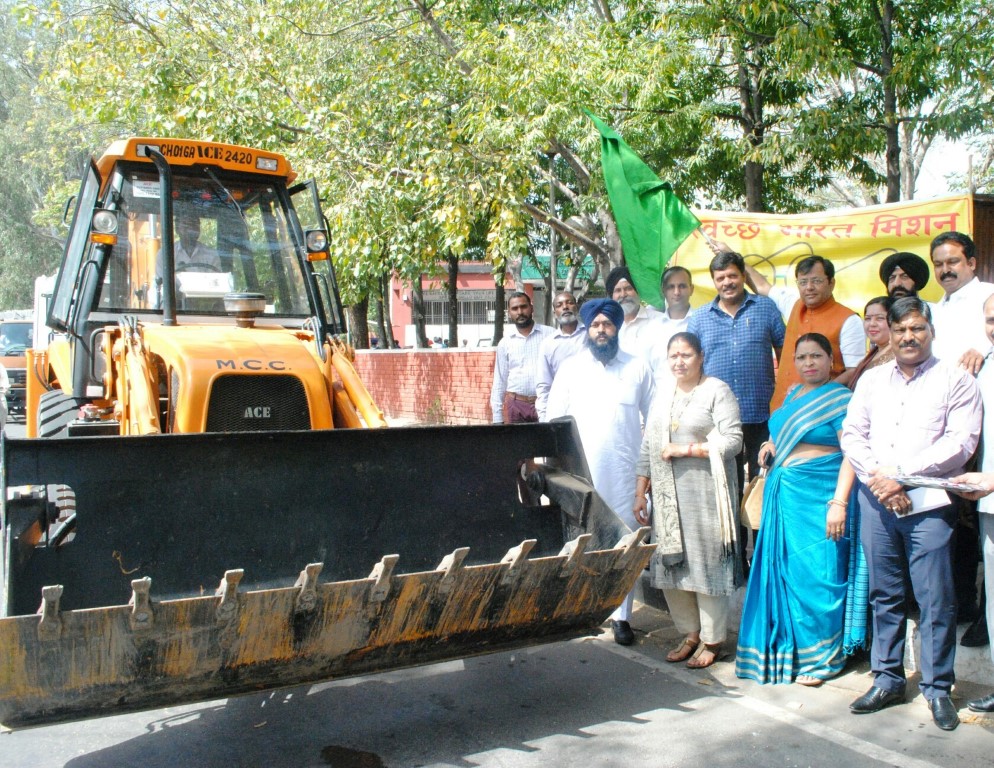 The Mayor said that the compactors will be distributed in the areas corresponding to the health supervisors and chief sanitary inspectors of sanitation wing, MCC. By deploying these compactors and excavator-cum-loaders the sanitation status of city will be improved and the smooth transportation of MSW from whole city to dumping site. They shall be used for lifting garbage and horticulture waste from whole of the city, he added.