Chandigarh Mayor launches toll free number 1800-1800-7200 for repair, maintenance, renovation and construction services
NewZNew (Chandigarh) : City based group of entrepreneurs along with US based NRIs have launched a new business venture, LoyalHut, offering host of repairs, renovation or construction services to residential and commercial establishments in Chandigarh, Panchkula and Mohali.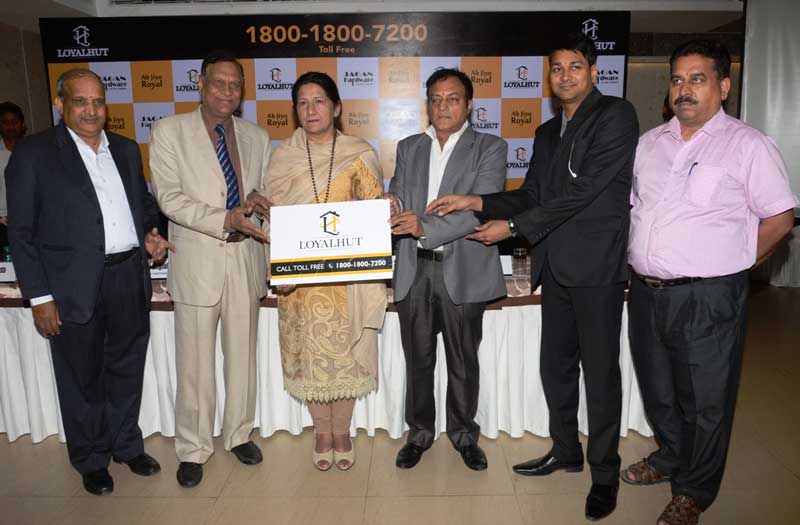 City's Mayor Poonam Sharma formally inaugurated the toll free number 1800-1800-7200 at a press conference here today.  She complimented the promoters for addressing the pressing problem of most housewives who are unable to cope with repair and maintenance work because of non-availability of enough skilled people in different trades.
Chandigarh Administration, she said, is engaged in making city a 'smart city' and services like LoyalHut would immensely contribute to that end, besides ensuring complete trust and security for senior citizens and lone women in homes.  She suggested that LoyalHut should provide employment to ladies from lower starta who are being trained in different skills.
Addressing the media, co-founder of LoyalHut and PEC alumnus Neeraj Sood said that LoyalHut intends to provide hassle-free and dependable service to every household in the tricity.
Besides the routine repair and maintenance work of any type, LoyalHut has tied up with a large number of best professionals like architects, interior designers, vaastu consultants, to provide prompt and affordable services to the people even for major repairs, renovation or construction work, he said.
LoyalHut has already built a team of carpenters, plumbers, electricians, masons, supervised by team of engineers who would attend to the call, provide on-the-spot assessment, arrange for the material required and carry out the entire job, Neeraj Sood added.
Pradeep Gupta, Director of LoyalHut, and a mechanical engineer PEC with over 30 years of experience, said that the company has set up a call centre which is operational from 8am to 8pm 7-days a week, to manage customer requirements and coordinate with the field staff.
He said that even during the trial period of last one month, the company has already received over 400 projects that are successfully serviced or still in progress, informed Mr Gupta.
In order to ensure reliable supply of material, LoyalHut has entered into exclusive sourcing partnership with Jagan Hardware, a market leader for supply of all type of hardware and building material.
Brij Singhal and Raman Singhal of Jagan Hardware expressed hope that with extensive service package which LoyalHut intends to create for the tricity, would help domestic and ommercial establishments heave a sigh of relief.
Arjun Kamboj, Director of Jan Shiksha Sansthan (JSS), with whom LoyalHut has tied up to source skilled manpower, informed that JSS would upgrade the skills of many casual workers also doing odd jobs, to be able to join the company and gainfully employ them.