NewZNew (Chandigarh) : Sh. Arun Sood, Mayor of Chandigarh today met with Sh. Parkash Singh Badal, Chief Minister of Punjab at his residence in Chandigarh over the issue of required land at Jandpur village for additional water supply pipelines.
During the Meeting Sh. Badal assured the Mayor for early disposal of the issue regarding provision of required land and asked the concerned Senior officers of Rural/Panchayats Dept. and GAMADA to speed up the work and let him know about the progress
within 15 days
.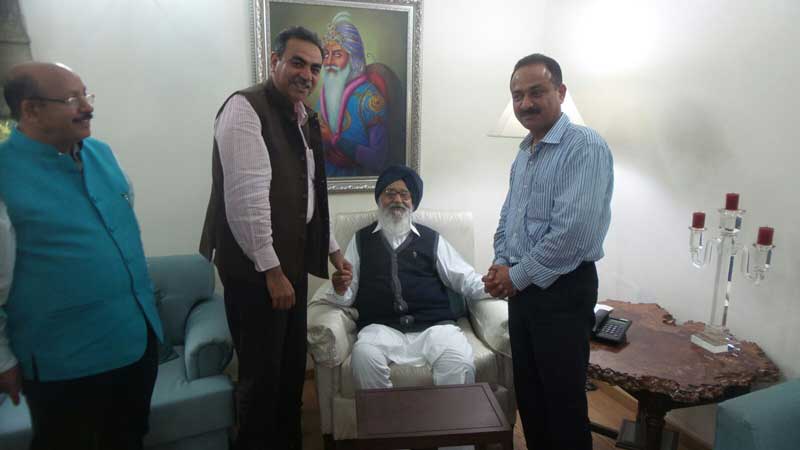 While informing about this, Sh. Arun Sood, Mayor said here today that Municipal Corporation Chandigarh will start the work of augmentation of water supply piplines immediate after the provision of required land at Jandpur village.
On the issue of Budget allocation, the Mayor said that he talked with Sh. Arun Jaitley, Union Finance Minister over mobile today and got time for meeting on
8th March, 2016 at 11.00 a.m.
He said that Smt. Kirron Kher, local Member Parliament and he will meet the Union Finance Minister at Parliament and discuss the allocation of budget to Chandigarh and share of Municipal Corporation.