Puma ensures immobilizing car in case of theft with a single button touch.
The device strengthens PM's vision of 'Make in India' with this innovation
Asha Jaiswal, Mayor, Chandigarh Municipal Corporation today unveiled the first of its kind anti-theft GPS tracking device in order to curb the mounting theft cases in Chandigarh. "Puma – The Vehicle Guard" is country's most advanced, user-centric and highly sophisticated GPS tracking device which ensures vehicle safety round the clock. The device was unveiled during a press conference held today at Chandigarh Press Club.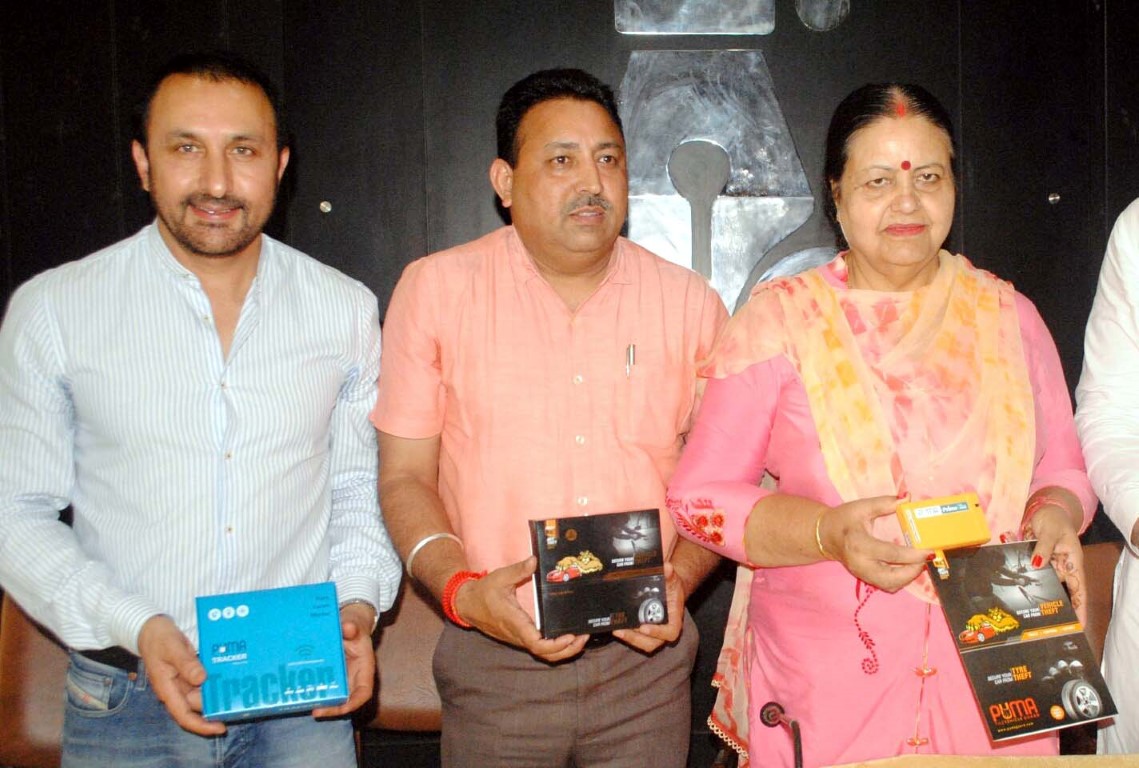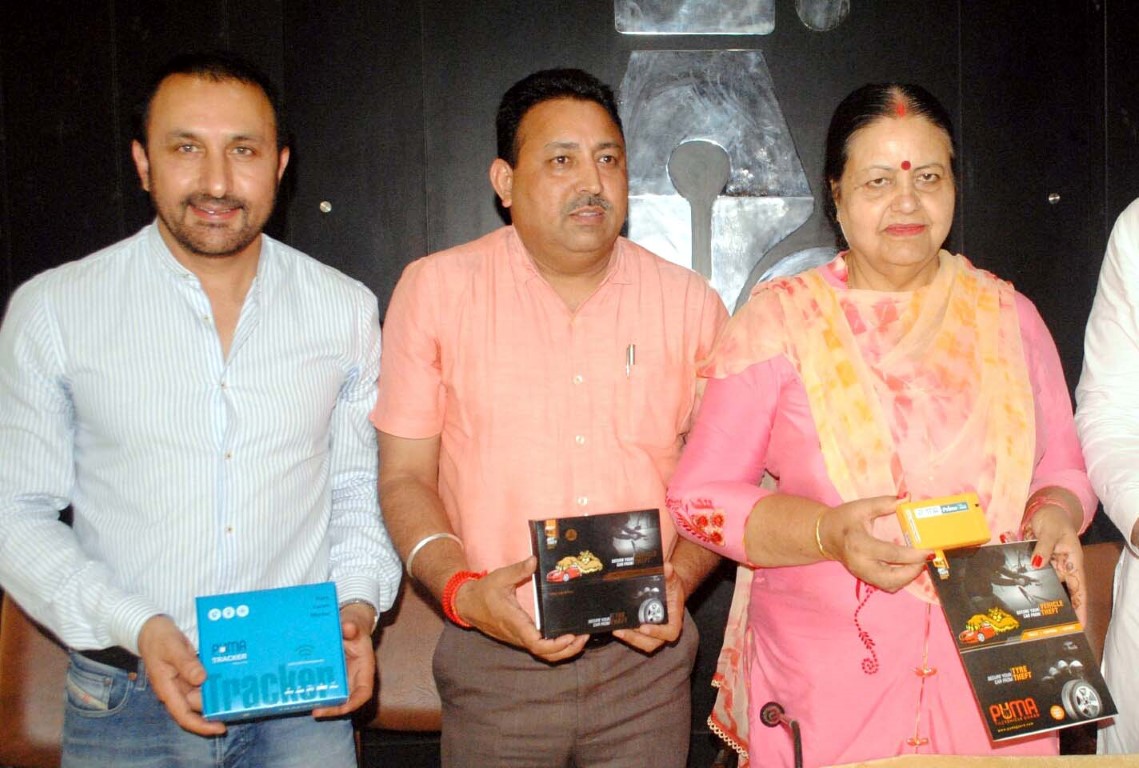 Vehicle Safety is becoming a prime concern in urban areas with ever-increasing number of vehicle thefts reported every day. On an average, a whopping more than six lakh vehicles are stolen last year in India. The dismal news continues with another statistics which suggest the recovery rate of stolen vehicles is just 7.82%. That means 92% of the vehicles are never recovered back. Puma will not only strengthen Prime Minister's vision of 'Make In India' but also help in providing peace of mind to vehicle owners.
While elaborating the features in device, Rajesh Vaidya, Director, Puma, said, 'This device gives real time location of vehicle, anytime, anywhere with a single click on your mobile or desktop. For the safety of the car, one has to switch on the anti theft mode on device. Owner will get a call alert on mobile in case of theft attempt."
One of the astonishing features of this device is 'Vehicle Control from Phone'. In case of any slightest attempt of theft, owners will get a call alert. Your call will call you even when someone attempts to open its doors or steal tyres. "This device also prevents the fuel theft by monitoring the level of Fuel Tank at any spate of time and even provide detailed report of AC on and off status," elaborates Vaidya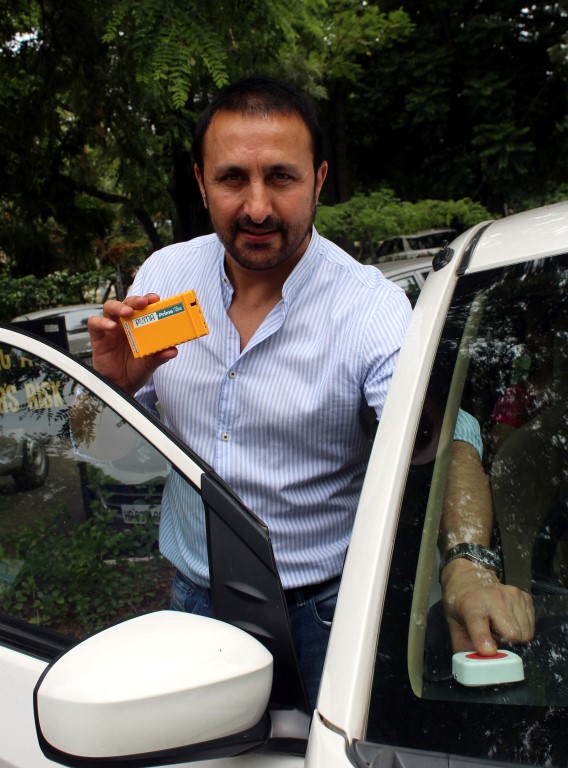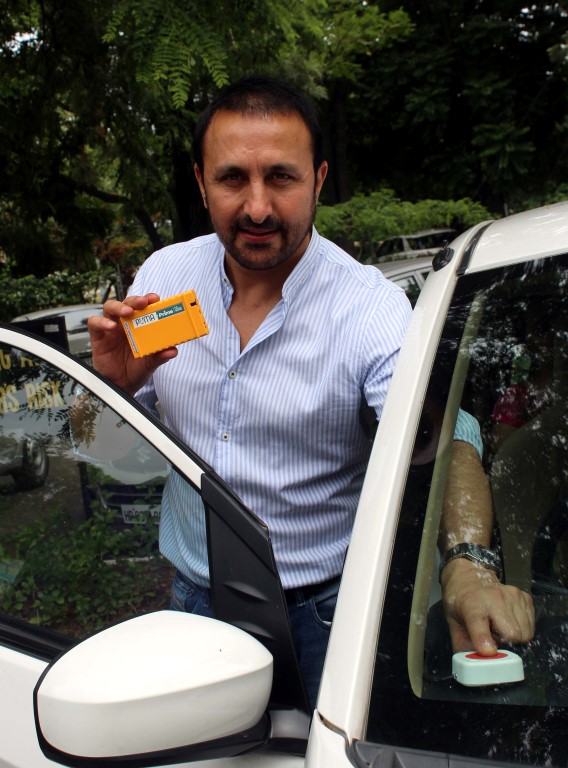 'Puma – The Vehicle Guard' has been developed after extensive research and introduces the state-of-the-art GPS technology for masses. "We have already helped the Chandigarh Police and police of various states to locate the missing vehicles many times in past with the help of our GPS technology devices," added Vaidya.
How it works :
Puma works on both ends with device placed at the vehicle and app downloaded in the mobile or desktop. Once car is stolen or subject to any form of tempering by an unauthorized person, the device inside the vehicle instantly sense the movement via senor give waves to server  through satellite mode. Immediately vehicle owner is called about the situation and prevent it from being stolen.