Chandigarh : Municipal Corporation Chandigarh in association with National Productivity Council organized a one day capacity building technical workshop of stakeholders on waste management rules (2016).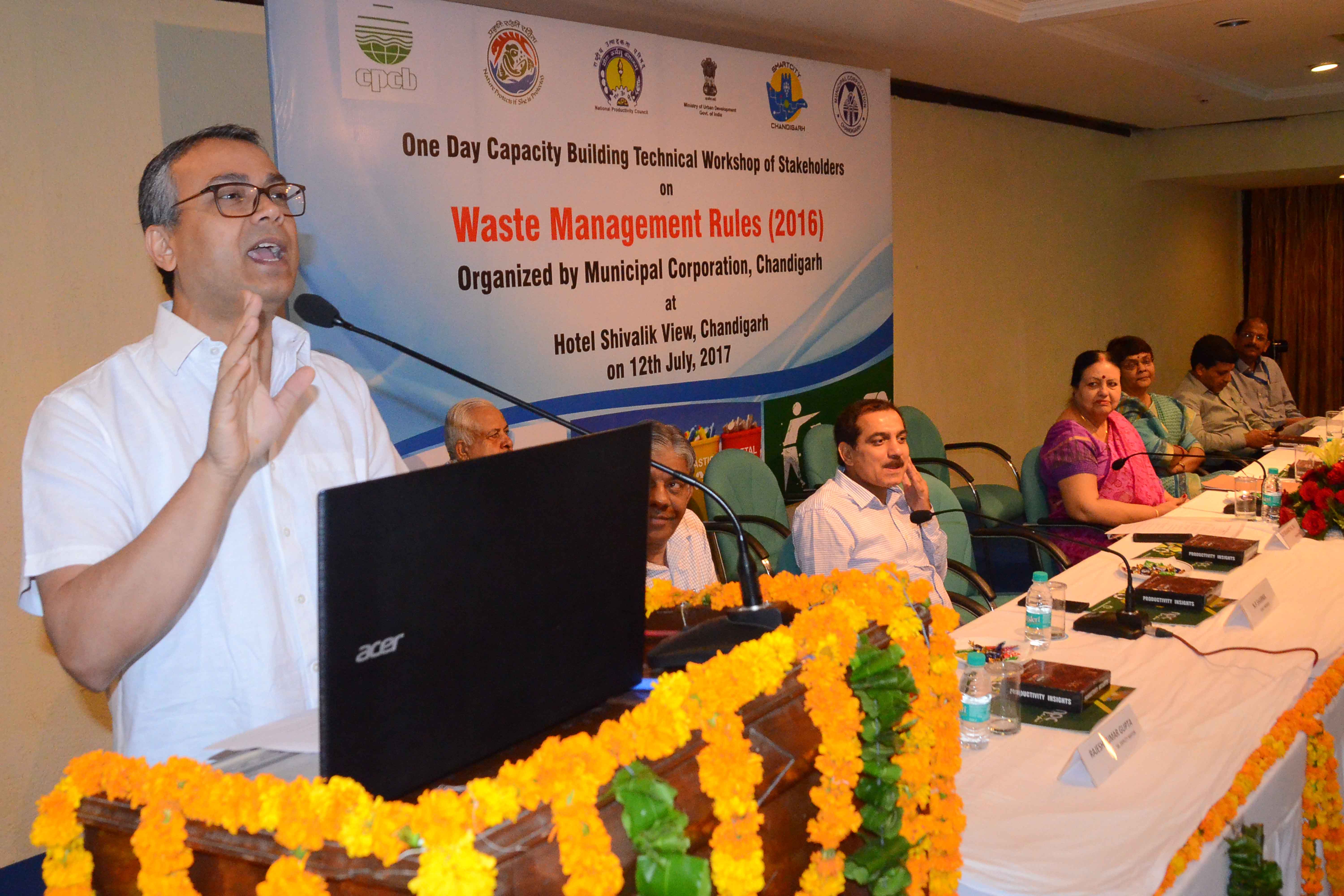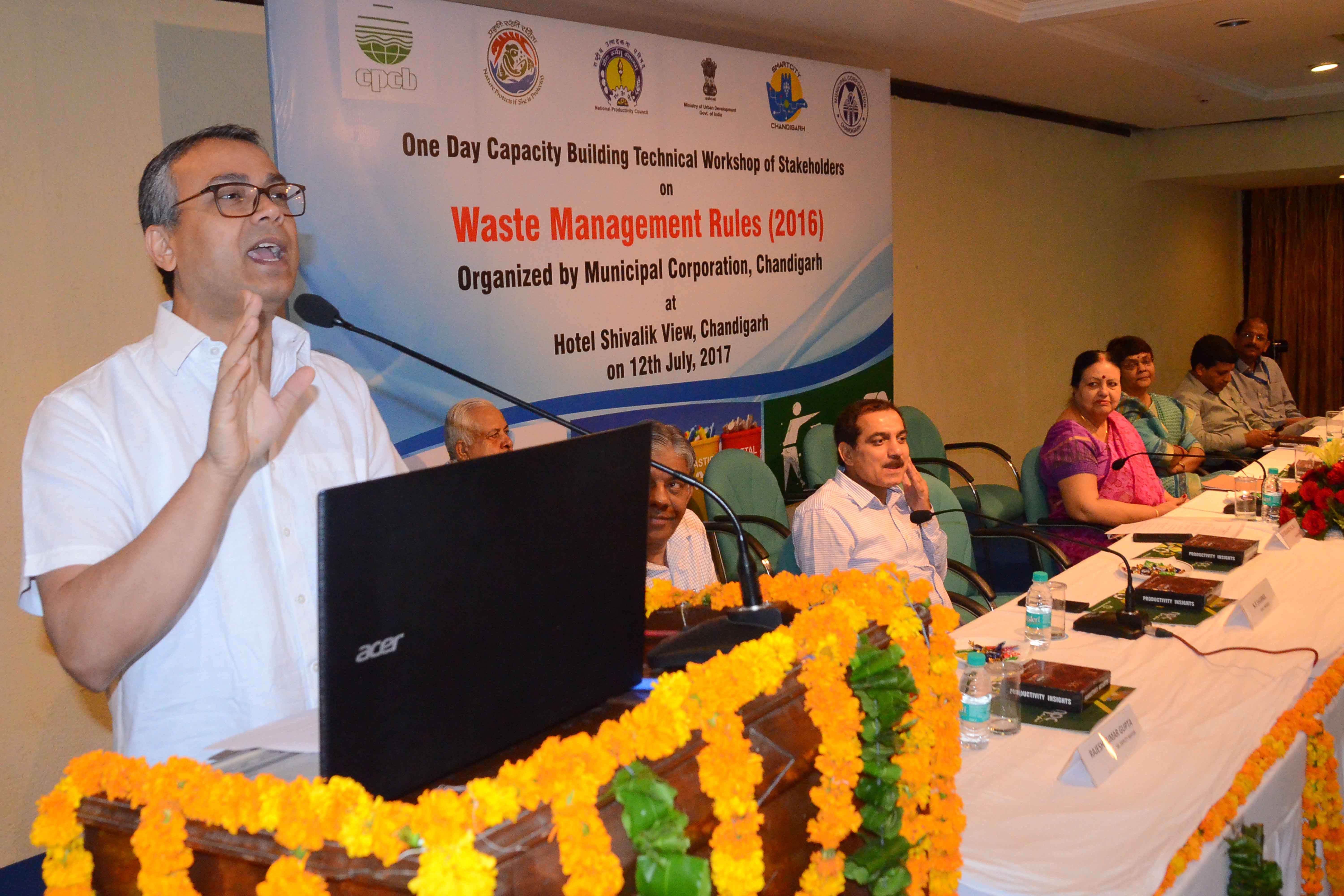 Workshop was inaugurated by Asha Jaswal, Mayor of Chandigarh in presence of B. Purushartha, IAS, Commissioner, MC, Kalpana Awasthi, IAS, Director General, National Productivity Council, Vinod Babu, Senior Scientest E, CPCB, Rajesh Kumar Gupta, Senior Deputy Mayor, Anil Kumar Dubey, Deputy Mayor, Uma Shankar Gupta, Additional Commissioner, N.P. Sharma, Chief Engineer, Dr. P.S. Bhatti, Medical Officer of Health, Sanjay Arora, S.E., Public Health, MC and all councilors of MC, Chandigarh.
More than 300 participants including representatives of FOSWAC, Vayaapar Mandal, RWAs, NGOs, Self Help Groups, representatives of Waste Collectors, industrial associations, individual industries, all common facility operators, officials from pollution control board, representatives from department of environment, academic and research institutes, consultants and other dignitaries of the city took part in this workshop.
While addressing the delegates, the Mayor said that for improving awareness and effective compliance of all the waste management rules, she emphasized on positive actions of all the sections of society and citizens of Chandigarh towards sustainability.
She said that we have to be practical and work in the field of implementing the waste management rules strictly. She said that suggestions from all sections of society would be welcomed in all the policies and decisions of the Municipal Corporation, but they will have to join hands with the Corporation during the time of implementations.
She further said that people should keep the environment neat and clean so as to keep ourselves healthy. Appreciating the efforts of the officers and staff of Municipal Corporation, the Mayor said that in the field of creating awareness and behavioral change among the masses, the teams of officers always perform best beyond their duty time.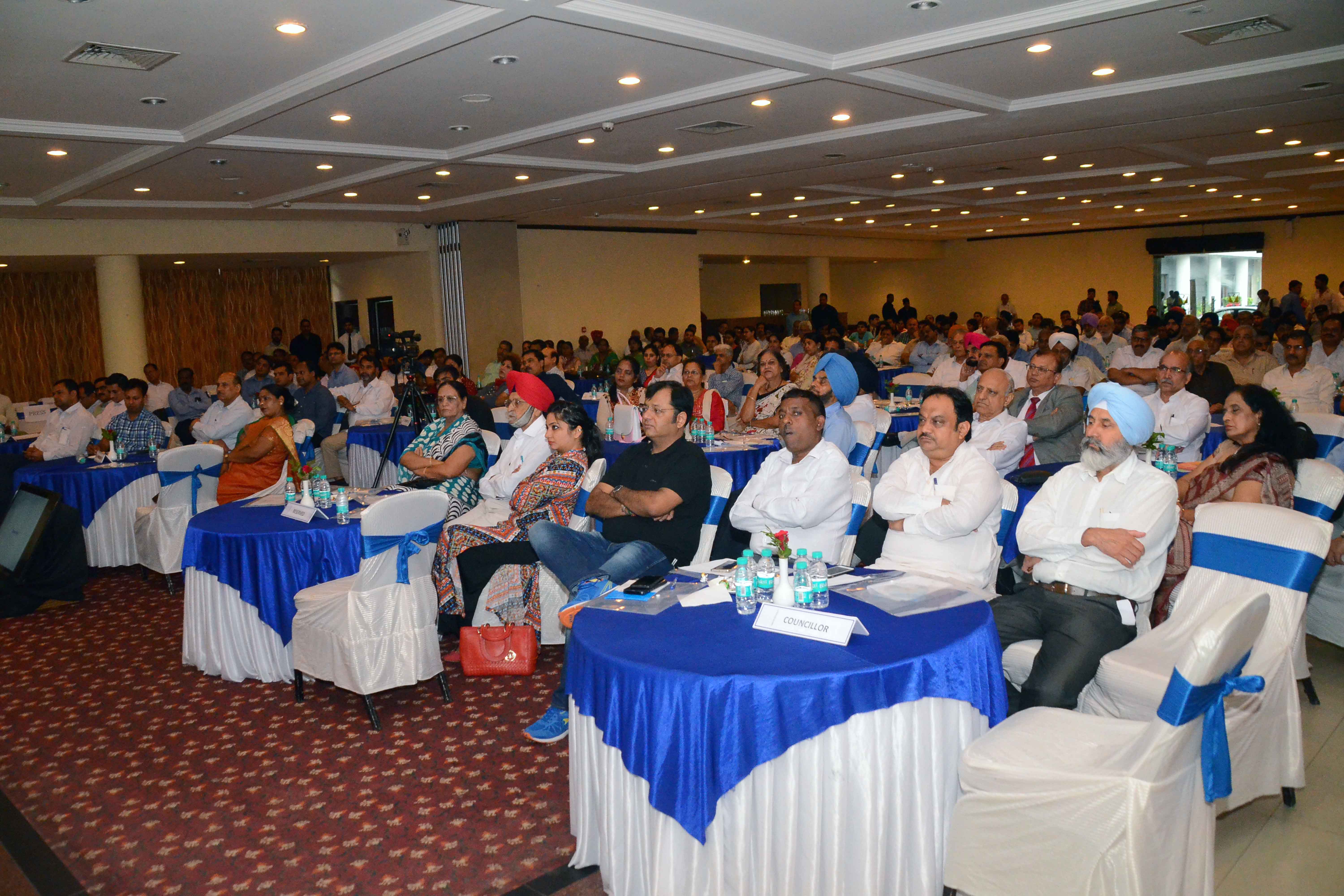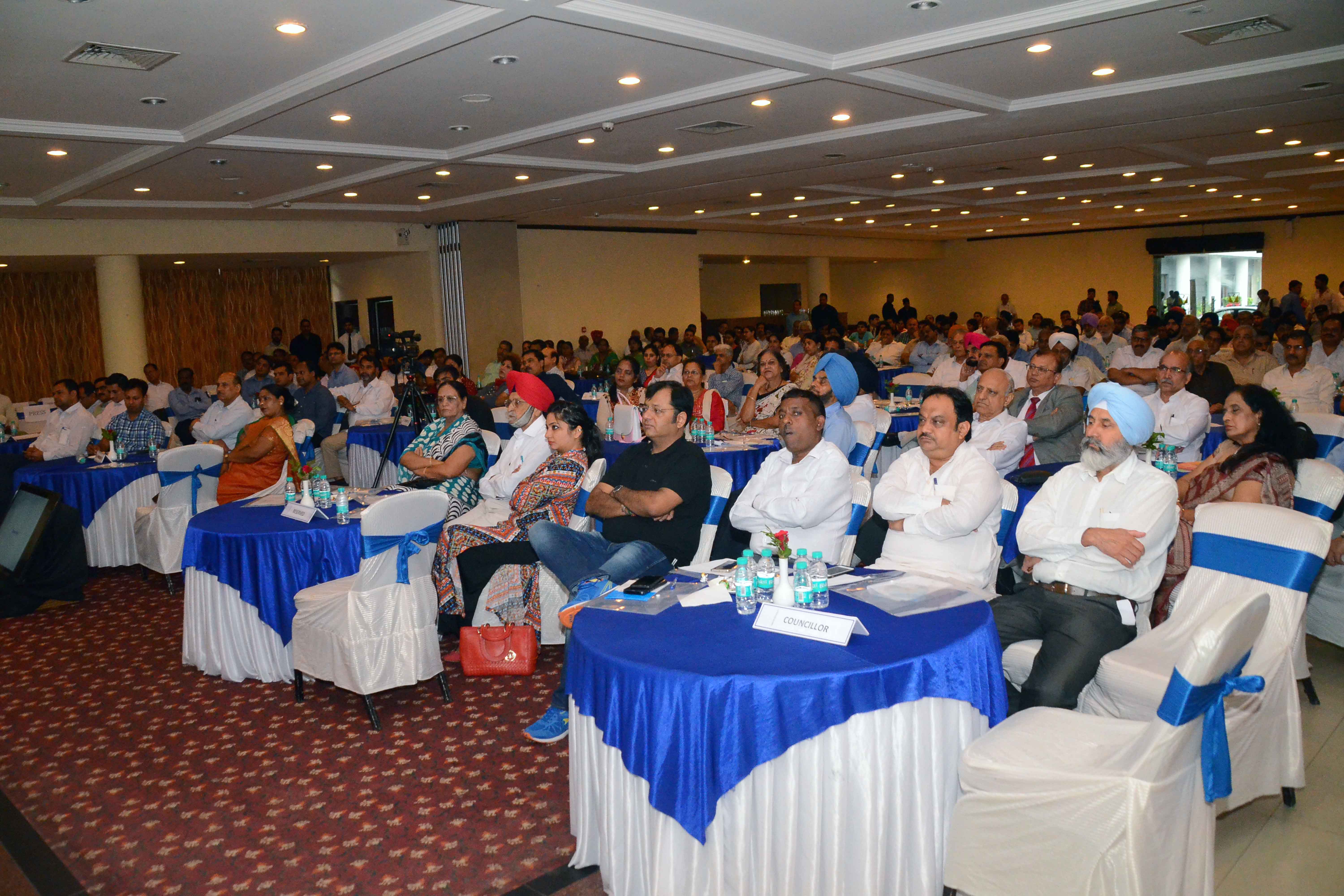 B. Purushartha, IAS, Commissioner, MC, Chandigarh said that due to lack of awareness, waste is mostly routed unorganized manners from its generation source, which do not adhere to the proper recycling norms. He said that the Municipal Corporation has started running awareness campaigns to educate the people on this issue, which has received welcome help in the form of the Corporation's thrust on waste management.
He said that the Government is coming up with massive reforms in handling of waste, and the intent shown in the recent times for waste management across the country has boosted our moral. He further said that the Municipal Corporation is distributing double bins i.e. Green bin and Blue bin to each household and every stakeholder to segregate the waste from the source level so that the waste will be managed according to the set norms.
During the sessions different speakers elaborate about the solid waste management rules, 2016 including P.U. Asani, chairman of urban management consultants informed about solid waste management scenario in India and gaps in implementation, introduction to solid waste management rules, 2016, implementation aspects of solid waste management rules and their case study. While Ms. Sanchita Jindal and Ulhas Parlikar, environment and climate change experts enlightened about status of plastic waste management in the country, implementation aspects of plastic waste management rules etc.
About the construction and demolition waste management rules, Arun Kumar Sharma, mechanical engineer and expert in C&D waste management, elaborated about implementation of C&D waste management rules.
Afternoon session started with the introduction of e-waste management rules and implementation aspects by Amit Jain who explained about e-waste management scenario in the country and its solutions.  Ms. Sanchita Jindal also shared status of biomedical waste management rules in the country. Regarding hazardous and other wastes (management and transboundary movement) rules A.K. Saxena, a senior environment consultant briefed about the status and implementation aspects of hazardous waste management rules.