Sh. Jitender Yadav, IAS, Commissioner, Municipal Corporation Chandigarh administered Unity, integrity & security of the Nation pledge alongwith all the officers and officials of MCC on "Rashtriya Ekta Diwas" (National Unity Day) to commemorate the birth anniversary of Sardar Vallabhbhai Patel at MCC office, here today.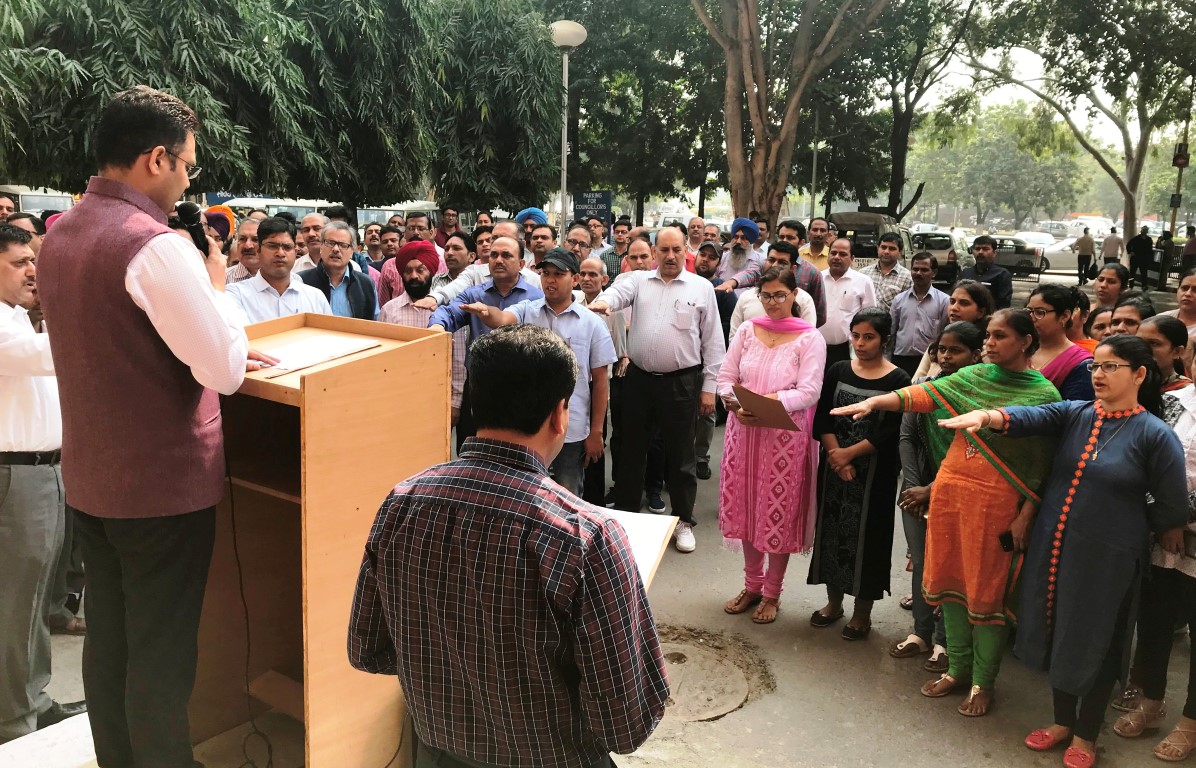 All wings including Sanitation, Horticulture and Public Health division officials in the Municipal Corporation Chandigarh have also took pledge in their respective offices/areas.
All the employees pledged that they dedicate to preserve the unity, integrity and security of the Nation and also strive hard to spread this message among our fellow countrymen. We take this pledge in the spirit of unification of our country which was made possible by the vision and actions of Sardar Vallabhbhai Patel. We also solemnly resolve to make our own contribution to ensure internal security of our country.