India is a country with diverse culture and traditions but what remains constant are the "Moral Values." A school is the first place where the a child learns these values. A school plays a big role in the overall development of a child. Hence, the Indian school Awards have been organized to reward the schools for their commendable contribution in the overall growth and augmentation of the country. It is so far the largest platform for Indian Schools.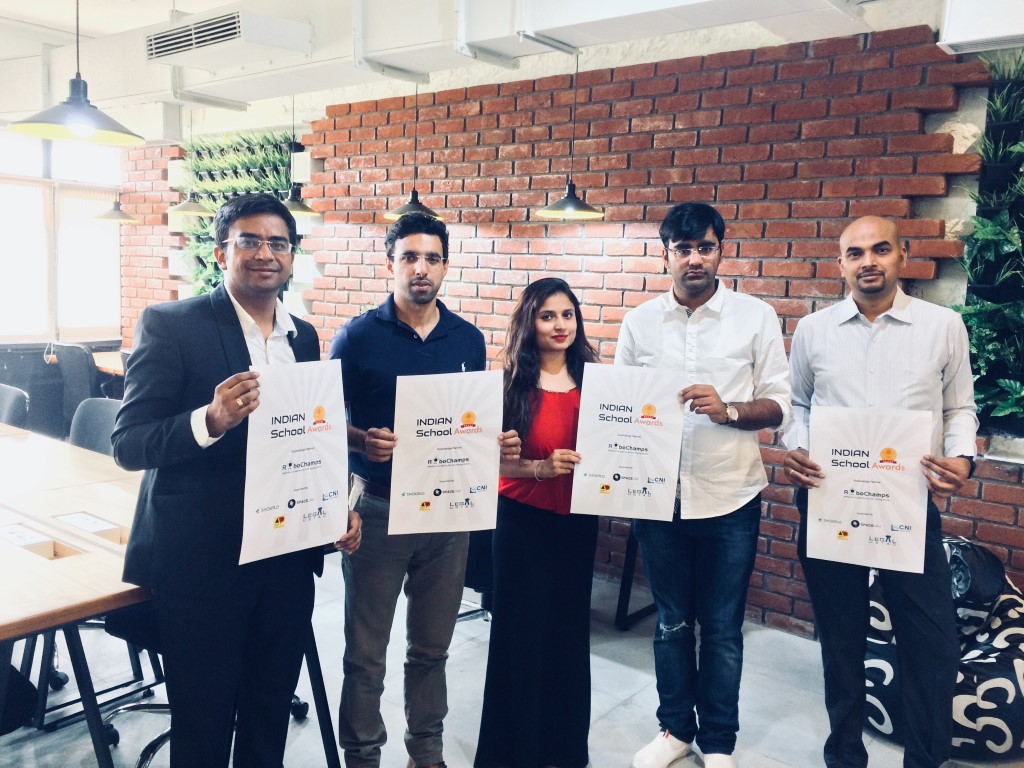 The awards are scheduled to commence on the 10th November, 2017. Announcement of the same was done at a Press conference today in Chandigarh, where Akshay Ahuja & Shikha Dhillon of Robochamps along with Mr. Rohit Manglik, CEO, EduGorilla addressed the media about ISA being the largest platform for schools to get recognized for their contribution.
The initiative is a collaborative effort of Robochamps India and AM Foundation, to boost the morale of Schools in various sectors. With a vision of giving a boon to Indian Primary Educational Institutes that are shaping country's future and next generations, for the very first time, this kind of event is coming which will Award Indian Schools in all the prominent sectors, as the Moto of the Event is to boost the morale of schools in other hidden sectors which are contributing in overall growth and mindset of upcoming generations.
Indian School Awards 2017 is also giving an opportunity to all the School Principals to nominate themselves for different categories according to their eligibility to get the recognition on National level as many of the Principals are doing similar work from past many years in favour of rising the educational status of schools, but are not getting recognised anywhere for their great inputs. RoboChamps India and AM Foundation aim to increase their confidence to National level, so that they can put their precious experience and inputs in the field of education improvisation.
The aim is to increase competition in the education sector, so that there should be aggressive competency in the education field as other highly emerging sectors of India. ISA- 2017 is creating a competitive environment for all the schools, so that they can heighten up their standards of education and other facilities and give their students great opportunities to grow at their best level. As the schools have to create next level competitive generations to grow our country on World level. So our next generation individuals should be highly talented to get in the race of the people whom they will never see in this fast emerging world.
More than 200 delegates are coming for the event which will include Primary Education Institutes and school Principals, Institutional directors, official delegates, Prominent Educationalists and speakers of the country along with Government officials in Educations Sector. The Event will be elated by Our Chief guest and current Punjab government head of education department Ms. Aruna Singh and First female Lok Sabha speaker and presidential candidate Ms. Meira Kumar who will be delivering honour to the deserving schools. ISA- 2017 is going to be happening on 10th November 2017 at one of the prestigious properties of Chandigarh i.e. Ramada Plaza.
Registrations open on: October 20, 2017
Registrations Closed on: November 8, 2017