Today was the second day of Mega Science Exhibition organized at CSIR-Central Scientific Instruments Organisation (CSIR-CSIO), Sector 30, Chandigarh. This exhibition was organized as a part of CSIR Platinum Jubilee Celebrations and covered a wide spectrum of Science & Technology – from radio & space physics, oceanography, geophysics, chemicals, drug, genomics, bio-technology & nanotechnology to mining aeronautics instrumentation, environmental engineering and information technology. This exhibition was an effort to construct a scientific and creative attitude among the young minds and in this direction this CSIR Exhibition will showcase the Indian science and provide a platform to educate and stimulate the young minds of our country to take Science as their carrier.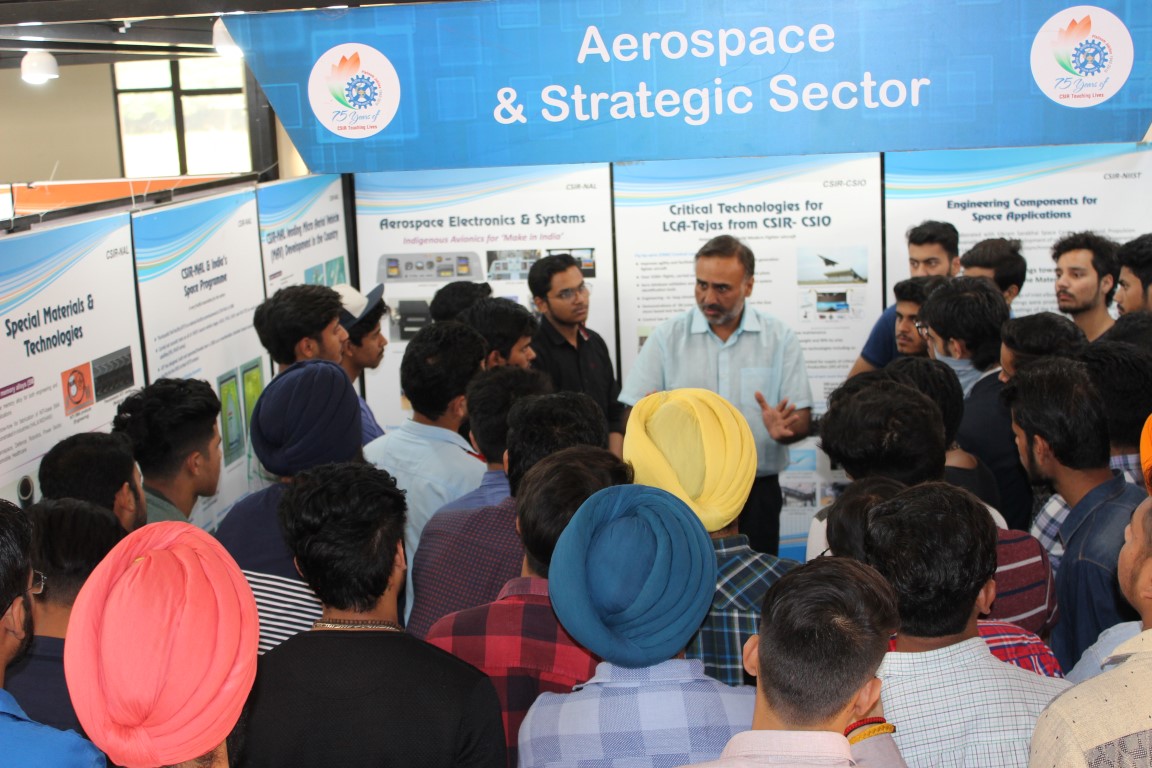 The main attraction was the part exhibiting the Defence and Strategic Instrumentation. The students of schools and colleges form the city and nearby places appreciated the state of the art technology being developed for aircraft instrumentation. An informative movie was also screened which gave an introduction to the technical details in a very simple and interesting manner.
Tomorrow is the last day of the exhibition in CSIR-CSIO and will remain open for general public from 9:30 a.m. to 5:30 p.m.