Meet Bro's visit Chandigarh to promote Ta Ra Rum Music's new song  "Confession – Meri Wari Ae": Meet Bros' latest song "Confession-Meri Wari Ae" is already breaking the charts with its unique Indie-Punjabi blend and is winning hearts across the globe.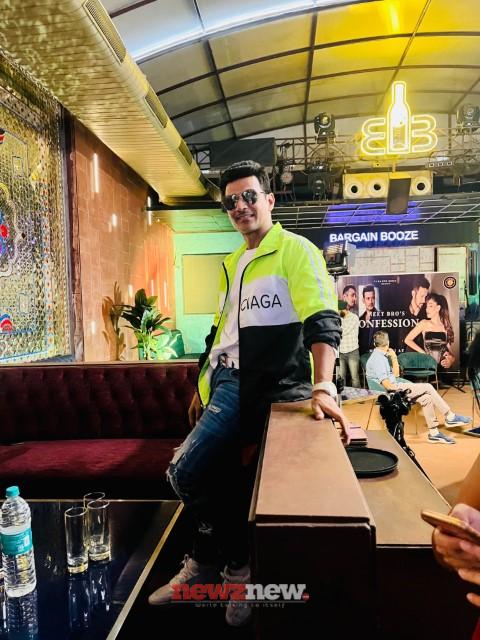 Getting closer to the audiences and fans, Meet Bro's were in Chandigarh to promote and thank their latest release under the banner of Ta Ra Rum Music.
The music video featuring Karishma Sharma and Rajniesh Duggal is full of emotions and  feelings that have added more flavour to the overall visual treatment complementing the music. Produced by Puskur Ram Mohan Rao and Arzad Naaz, "Confession- Meri Wari Ae" has mesmerizing lyrics that are both powerful and have a quotient of vulnerability.
Meet Bro's Manmeet Meet said, "We are very Delighted to share our latest song 'Confession-Meri Wari Ae' with our fans and the world. A lot of hard work and dedication has gone into making this song. We hope our fans enjoy listening to it as much as we enjoyed making it. We want to thank our fans for their continued support, and we look forward to sharing more music with them in the future."
The Meet Bros. have a proven tracks known for their hits like 'Baby Doll', 'Hangover' 'Chittiyan Kalaiyan'  etc. and the new song, has already garnered a huge following on social media and their music is on Spotify's top charts- featured on top ten bollywood chartbusters. The melody is pulsating  and powerful, delivering a message that is both raw and emotional and the rap by Rap Star Boy is by LOC, has added another layer of depth to the song.
Actress Karishma Sharma, who has given the audience many hit music videos, and Rajniesh Duggal, the versatile supermodel turned actor, play the lead roles in the song and has given great performances. The music video, has been beautifully conceptualized by director Gaurav K Mehra, has the tale of love, breakups and karma.
Meet Bros' visit to Chandigarh to promote the release of "Confession- Meri Wari Ae" shared their experiences making the song and the challenges they faced in bringing their vision to life.
"Confession- Meri Wari Ae" is available on all major streaming platforms, and fans are encouraged to check it out. Ta Ra Rum Music has a lineup of the best talent of lyricists, musicians and singers, and they regularly release independent music to entertain audiences and listeners alike. With "Confession- Meri Wari Ae," Meet Bros have delivered another hit song that is sure to make an impact and leave a lasting impression on listeners.
Music Label Ta Ra Rum, believes in promoting talent and quality music across genres and Indian languages has a lineup of some of the best talent of lyricists, composers and singers. Ta Ra Rum shall regularly release the independent music and looks forward to entertaining the viewers and listeners alike."Confession" is available on all major streaming platforms. Media Interactions Venue partner- BARGAIN BOOZE.