NewZNew (Mumbai) : Today, Visit Victoria recreated Melbourne's cafe culture scene by showcasing the perfect match of high quality chocolates and coffee. The event brought together Australia's iconic coffee chain, Coffee By Di Bella – Mumbai and Melbourne's luxury chocolate brand, Ganache Chocolate.
Guests saw the launch of the exclusive 'Melbourne Freak Shake' and were treated with a specially curated masterclass which paired mouth-watering chocolates and delicious coffee blends.
Arno Backes the founder of Ganache Chocolate exclusively created the sinfully delicious 'Melbourne Freak Shake' which will be available for a month on Coffee By Di Bella's new Freak Shake menu.
Melbourne's café culture is known for its heritage passed through generations. Melbourne is all about being a destination with a 'plus', and this is seen in its café culture which is not confined to just excellent coffee – but  an experience that goes beyond. Over the years, coffee has evolved from the popular espresso and latte to a more refine, gourmet beverage with connoisseurs analysing the different roasts, flavour profiles and blends of the beans.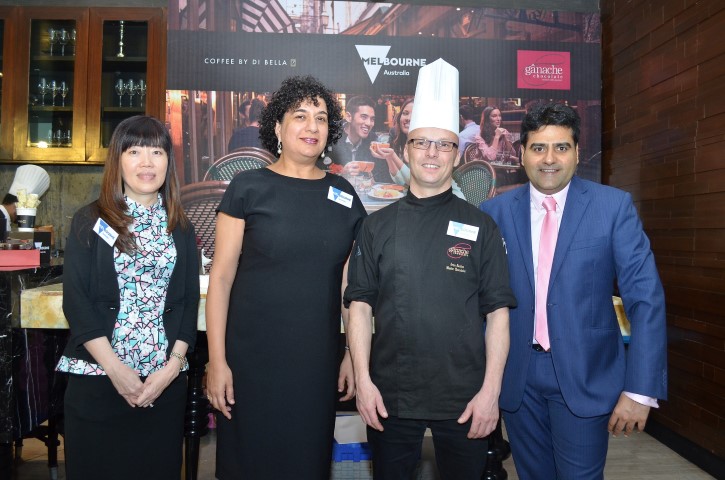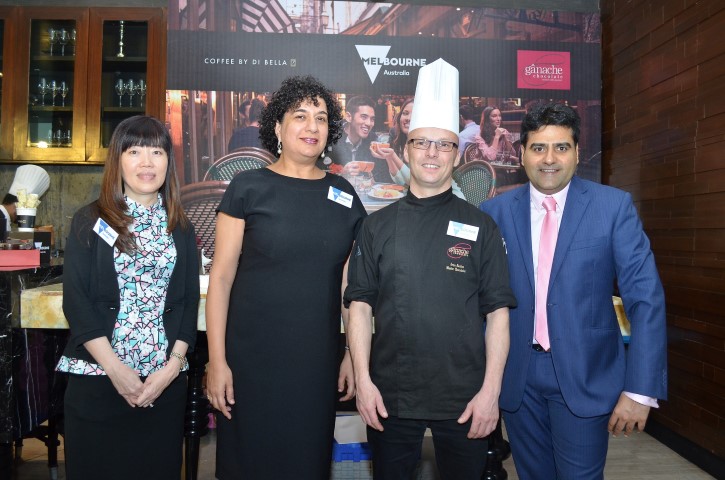 At the event, Arno Backes, engaged with the guests and shared insights on the various coffees paired with different types of chocolates. Rahul Leekha of Coffee By Di Bella, spoke of his pride in the superior quality of the coffees on offer. The guests enjoyed tasting the Di Bella coffees paired with assorted Ganache Chocolates. Arno also wove his chocolate filled magic in the room by displaying his fabulous technique of chocolate tempering.
Guests had the opportunity to sample the 'Melbourne Freak Shake' and were in awe. The luxurious and sinful drink that was born in Melbourne, took everyone's breath away with its absolute decadence. The Freak Shakes are a permanent addition across all Di Bella outlets and the Melbourne Freak Shake will be part of the menu for a limited period.
On this occasion Ms. Celia Ho, Regional Manager South and South East Asia for Visit Victoria said, "Over the years, changes in consumer preferences and their global exposure to international brands have given a boost to the F&B industry – especially for chocolate and coffee. Melbourne is known for its patisseries & café culture which inspires, invigorates and elevates your taste buds. Visit Victoria over the years has brought to India elements from the destination that suit the tastes of our Indian travelers. We have also witnessed healthy growth in visitors from the Indian market. We will continue to showcase the best in India to create memories through our unique experiences for the Indian traveler. I would like to thank Di Bella Coffees India & Arno Backes for their support towards this event."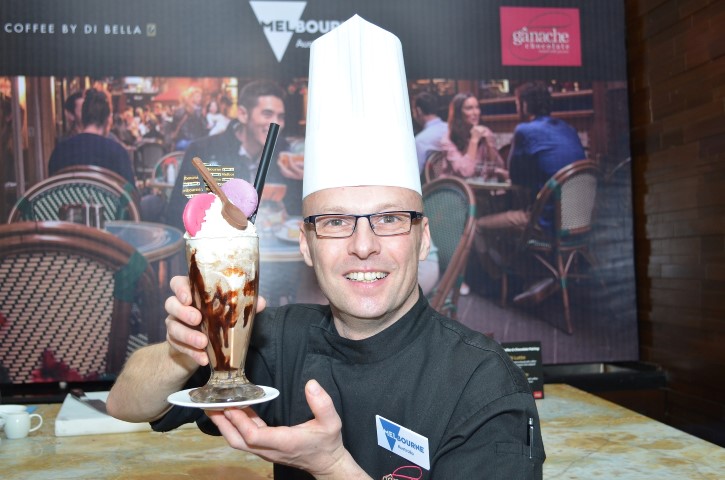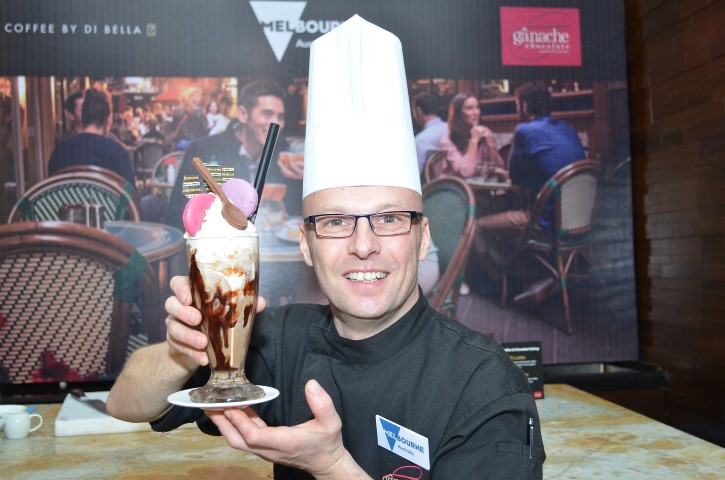 "Melbourne is often referred to as the coffee capital of the world.  Its reputation for amazing specialty coffee is strong and global. It is a beautiful city full of great culture, food and wine venues.   It's definitely one of our favourite cities to do business in", said Phillip Di Bella – Founder – Coffee By Di Bella
Rahul Leekha, Director – Coffee By Di Bella – India, shared his views, "It is associations such as these that help Indians experience culture and get a feel of what the brand has to offer. Over the years we have established our position as a specialty coffee chain in India and we would like to continue the excitement & momentum by introducing new world food & beverages. We at Coffee By Di Bella believe in providing customers with products, tools, and the knowledge to make a perfect cup of coffee, each time and every time. We look forward to our guests enjoying our freak shake menu".