NewZNew (Chandigarh) : TI Cycles of India, one of the leading bicycle manufacturers in India and a part of the Murugappa Group, announced the inauguration of its state-of-the-art-bicycle manufacturing factory in Rajpura, Punjab on 9th, June 2016. This facility – a Greenfield project, is set up with the support of the Government of Punjab. This factory has been set up to cater to the growing demand in the North and East Indian markets.
The plant has been built with a capital expenditure of Rs.105 Crores and has the capacity to manufacture 2.50 lakhs cycles per month, with the ability to expand when required. It is a state-of-the-art plant with the most modern bake-on-bake painting technology. The plant will have three modern painting lines with German applicators. This new plant at Rajpura will further enhance the company's ability to bring in innovative new products to cater to changing consumer needs. It will also help the company to continually improve the quality of its products on par with best in the world.
This plant is an environment-friendly factory with zero-discharge and100% recycling of water. It will soon have a 350kW rooftop mounted solar panel installation to take care of part of the energy needs of the factory.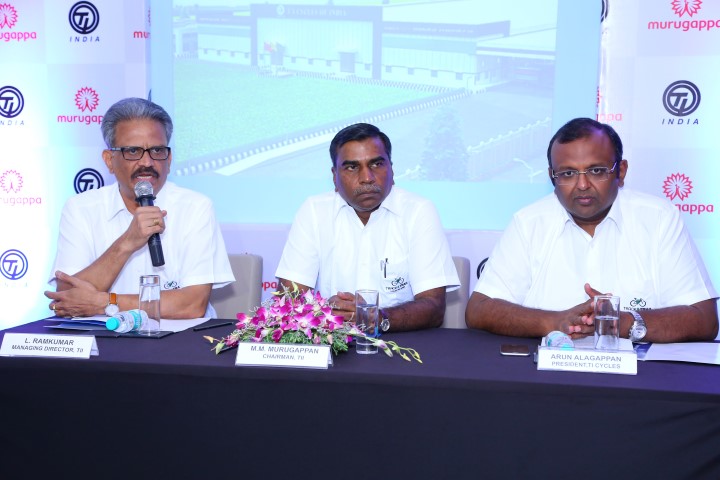 Located in Sandharsi village, Rajpura Tehsil of Patiala District Punjab, this plant has been set up with the support of the Punjab Bureau of Investment Promotion. Apart from contributing to the development of the ancillary industry in Punjab, this will also offer employment opportunities (both direct and indirect) to around 3000 people.
Speaking on the occasion, TII Chairman and Murugappa Group Vice Chairman Mr MM Murugappan said, "We are very happy to be a part of the industrial activity in Punjab.We already have a factorymanufacturing Tubes in Mohali which is running successfully.  We are encouraged by the positive industrial climate in Punjab and the support extended by the Government. This plant will cater to the demand of bicycles in the North and Eastern parts of India"